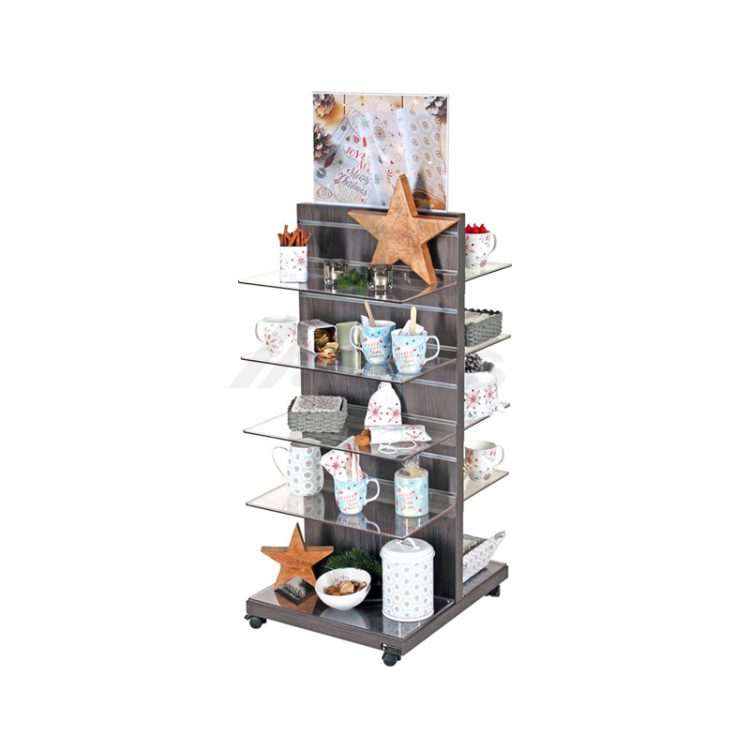 5-layer Coffee Cup Display Shelf Useful Christmas Display Fixture
Order(MOQ):50
Payment Terms:EXW, FOB Or CIF
Product Origin:China
Color:Dark Wood
Shipping Port:Shenzhen
Lead Time:30 Days
Service:Customization Service, Lifetime After-sales Service.
Why did we make this coffee cup display shelf?
This coffee cup display shelf is designed to showcase coffee cups, coffee mugs and other products in retail stores. Coffee is very popular. First, the caffeine in coffee helps to get people's blood moving and makes them feel energized. Third-shift workers and early morning workers tend to rely on their coffee to help them get through their work day. This is one of the top reasons that many people drink coffee.
Requirements for coffee cups and coffee mugs as well as spoons are growing with the coffee. The coffee volume is expected to amount to 7.78bn kg by 2025. The market for the coffee segment is expected to show a volume growth of 1.9% in 2024. The average volume per person in the coffee segment is expected to amount to 0.98kg in 2023.
Today we share a slatwall coffee cup display shelf that is really useful to help you sell and store coffee mugs and cups or other products in your store.
What are the features of this coffee cup display shelf?
This tea cup display shelf's main body is made of wood and aluminum, it is durable and functional. The aluminum tubes are inserted into the back wooden panel on two sides. They can hold shelves, hooks, waterfalls, and more.
In the below photo, there are glass shelves added to the display, which matches very well. You can adjust the shelves or other accessories to display different products, more than tea cups, spoons, bowls, candles, stars and other Christmas ornaments.
Besides, the header graphic on this coffee cup display shelf is double-sided and it is interchangeable. You can change the graphic according to the products you sell. Furthermore, there are casters among the base, which make this coffee cup display shelf movable. In order to save shipping costs, this display shelf is a knock-down design and it is really nice. While it is easy to set up with the assembly instructions we provide.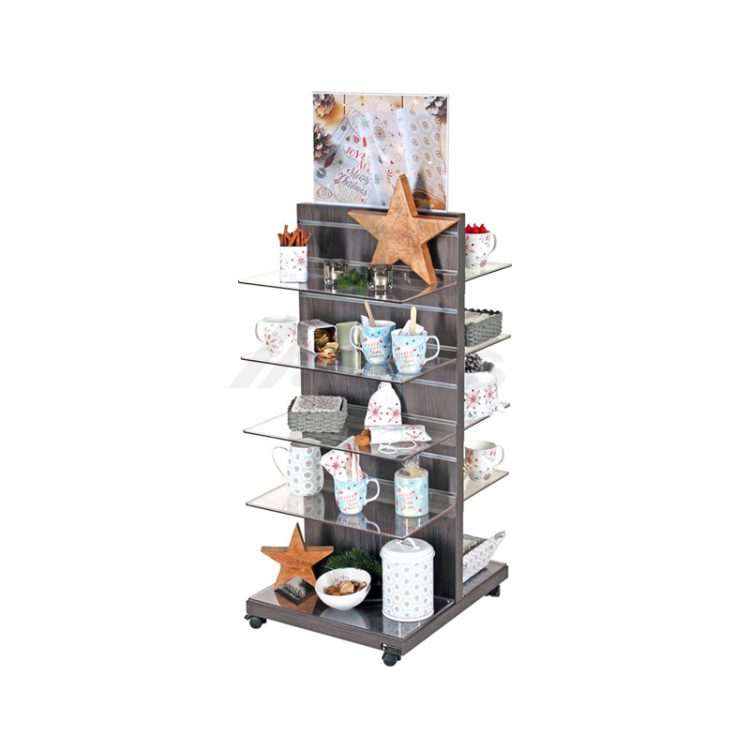 Of course, because all displays we made are customized, you can change the design in color, size, design, logotype, material and more. It is not difficult to make your brand display fixtures. We are a factory of custom displays, we can turn your display ideas into reality. Below gives you two more designs that can help you display coffee products.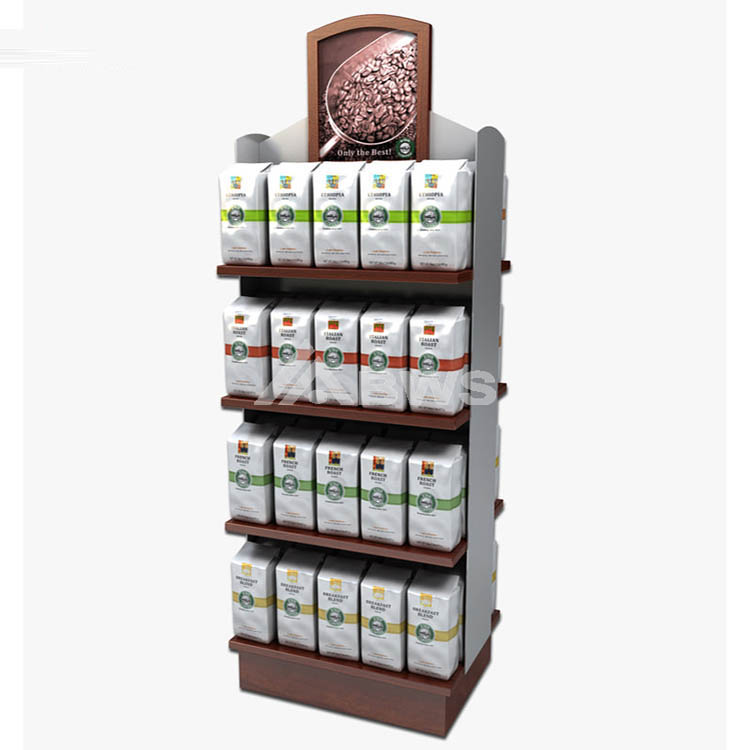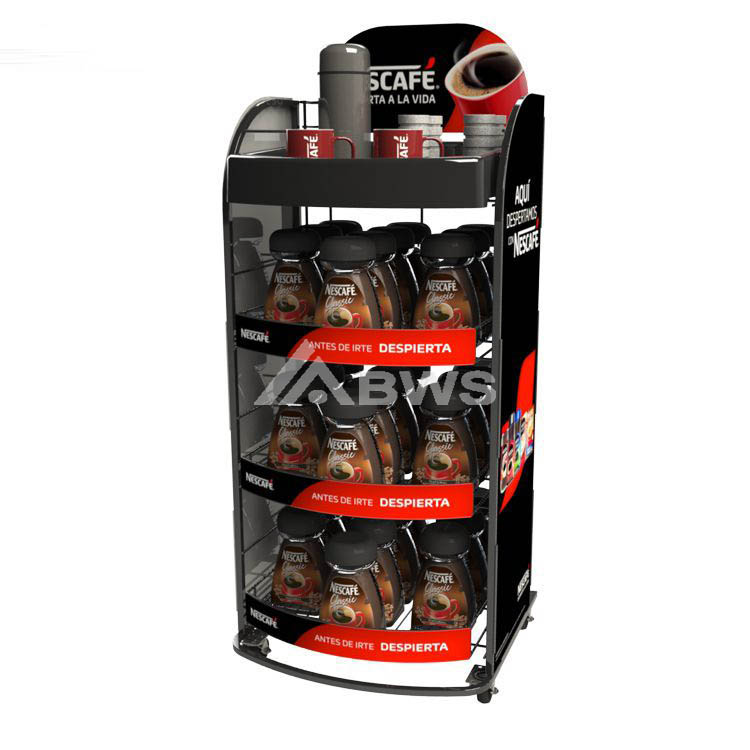 If you have had problems purchasing custom displays in the past, you can contact us now.
Have a good idea but could not become a real thing.
The factory is lack experience and the product effect is far below your expectation.
Bad consumer experience and always worried.
Unstable product quality disappointed you
BWS Displays is a factory of custom displays with more than 20 years of experience, we have worked with 3000+ clients. We can turn your display ideas into reality or design for you. We are sure you will be happy when you work with us.
How to make your coffee cup display shelf?
It is easy to make your brand coffee cup display shelf at BWS Displays. There are several general steps.
1. Know your display needs. We need to know your product specification and how many you want to display at the same time. Our team will work out the right solution for you. Floor display racks, countertop display stands, showcases, cases, and boxes are different display solutions to showcase your mugs and cups or other products in different ways.
2. We will send you a rough drawing and 3D rendering with products and without products after you confirm with our display solution. We can make wood displays, metal displays, acrylic displays as well as cardboard displays, and mixed-material coffee cup display shelves to create different themes.
3. Make a sample for you and check everything about the sample to make sure this coffee cup display shelf is meet your display needs. Our team will take photos and videos in detail and send them to you before delivering the sample to you. It takes around 7 days to finish your coffee cup display shelf sample.
4. Express the sample to you and after the sample is approved, we will arrange the mass production according to your order. Mass production takes around 30 days. But if you need the coffee cup display shelf urgently, we can finish within 20 days. Normally, knock-down design is prior because it saves shipping costs.
5. Control the quality and check all the specifications according to the sample, make a safe package and arrange the shipment for you. Sea shipment always takes around 1 month, you can schedule in advance.
6. Packing & container layout. We will give you a container layout after you agree with our package solution. Normally, we use foam and plastic bags for inner packages and strips even protecting corners for outer packages and put the cartons on pallets if necessary. A container layout is to make the best use of a container, it also saves shipping costs if you order a container.
7. Arrange shipment. We can help you arrange the shipment. We can cooperate with your forwarder or find a forwarder for you. You can compare these shipping costs before you make a decision.
8. After-sales service. We are not stopping after delivery. We will follow up on your feedback and solve your questions if you have any. We provide lifetime after-sales service.
Why you can trust BWS Displays?
BWS Displays has worked for many brands, such as Pepsi, Coca-Cola, Blue Q, Addidas, Nike, Nivea, Happy socks, Energizer, and much more. We are sure you will benefit from our experience and the custom pop displays will help you sell more and build your brand.
Our factory is over 30,000 square meters, and there are more than 300 workers. Our project managers can communicate with oversea customers directly to improve efficiency and accuracy. We take care of quality, we know the quality custom displays stand for the quality product you sell. If there are quality problems because of us, we guarantee compensation and free replacement.
Try a sample with us now, you can know how we can work with you. If you need more designs or need help with custom displays, you can contact us too. We also provide free design and free display solutions. Here are other displays that we made that you may like.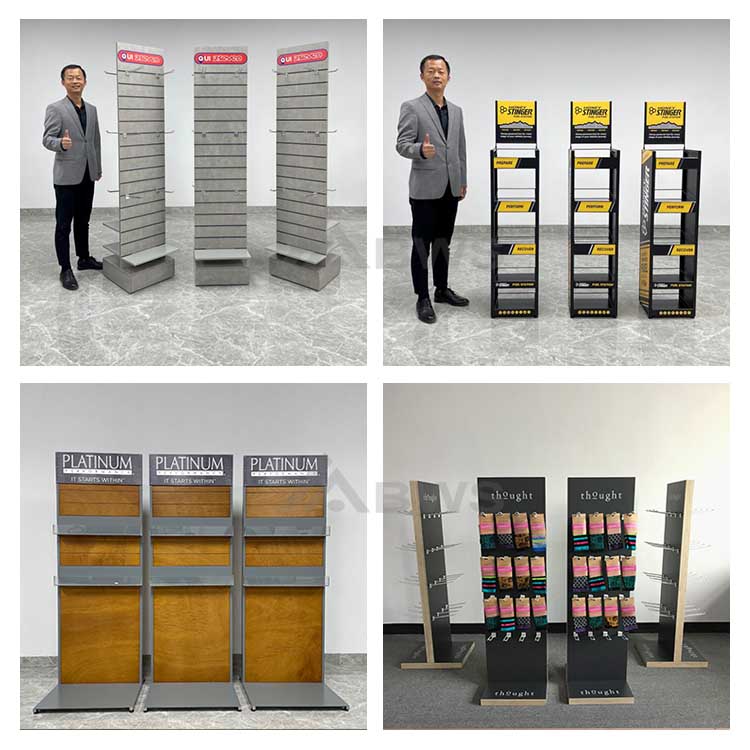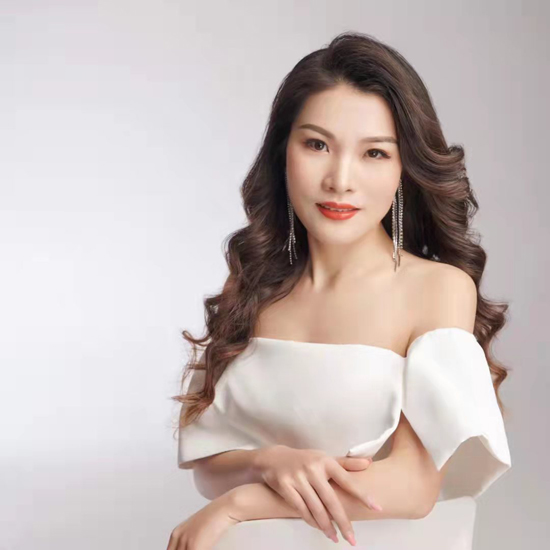 jessie huang
Love what we do and do what we love! Enjoy life, enjoy working in BWS DISPLAYS.