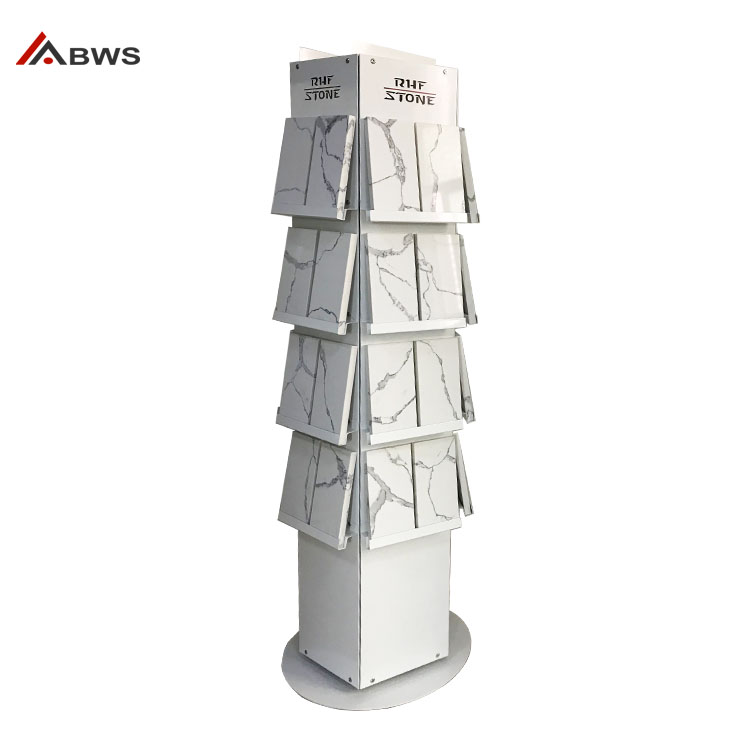 Stable Metal 5-way Tiles Display Stand Rotatable
Order(MOQ):50
Payment Terms:EXW, FOB Or CIF
Product Origin:China
Color:White
Shipping Port:Shenzhen
Lead Time:30 Days
Service:Customization Service, Lifetime After-sales Service.
How to display tiles?
Custom tiles display stand is one of the cost-effective ways to display tiles or stone products in the showroom. If you put your stones or tiles in lines on the floor, that's not the way to stand out among competitors. And buyers can not see the full beauty of the products, so it is not easy for the buyers to choose from. But if you use custom displays with custom graphics or logos that will make a big difference. The buyer will know more about your tiles or stone products by full appearance and brand name.
Besides, if you use a rotatable display, it is more convenient for buyers or contractors to choose the tiles they like and creates a positive shopping environment.
What styles of tiles display stands will meet your need?
There are two styles of tiles display stand, that is tabletop displays and floor-standing displays. The countertop display is for tabletop, which is easy to catch attention from buyers if you use it near the cashier counter. For floor-standing displays, they display more products than countertop displays. Both of these custom displays should be with customized graphics and logos. And if you need a rotating function, both countertop displays or freestanding displays are ok. Besides, you can add wheels to freestanding displays to move around easily.
Today, we share with you one of the floor-standing tile display stands for your reference.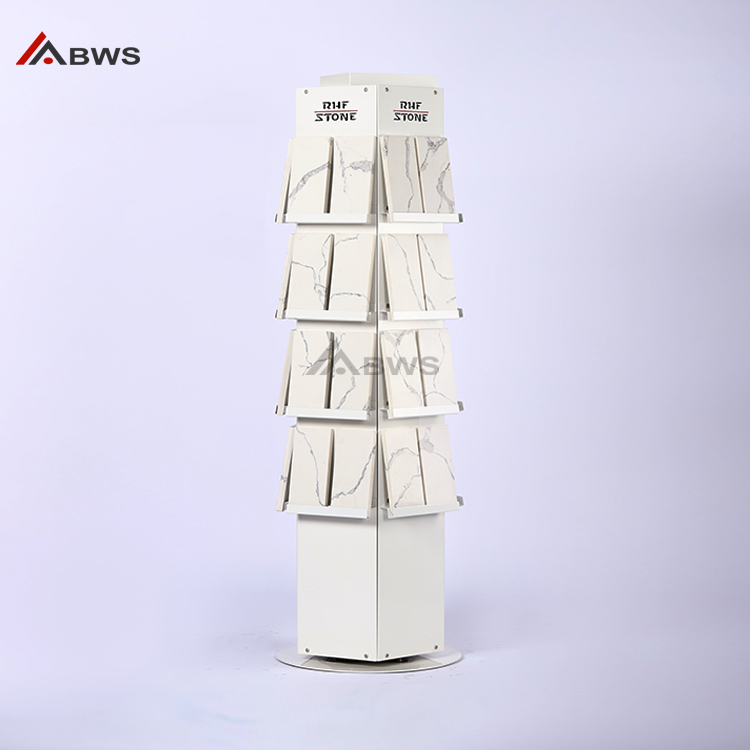 What are the features of this tiles display stand?
This tiles display stand is designed for RHF stone, an Australian brand, who is founded in 2008, R.H.F Quartz Stone Australia has been providing high quality stone which is syntehsised with quartz crystal (93%), resin (7%) and a small amount of inorganic pigment, which is processed under vacuum condition and through heterogeneous material aggregation technology.
It is a floor-standing style to display tiles on 5 sides. It can display 41 pieces of stone tiles at the same time (top 1 piece). It is made of metal, and the tiles holder is detachable and fixed by screws. The color of the display stand is powder-coated white which is the same color as the tiles. The top metal frame is special and can hold one more extra tile. Besides, there is a black logo on the head, which leaves a deep impression on buyers. Besides, there is a lazy Susan on the base, so buyers can turn it around to get what they need.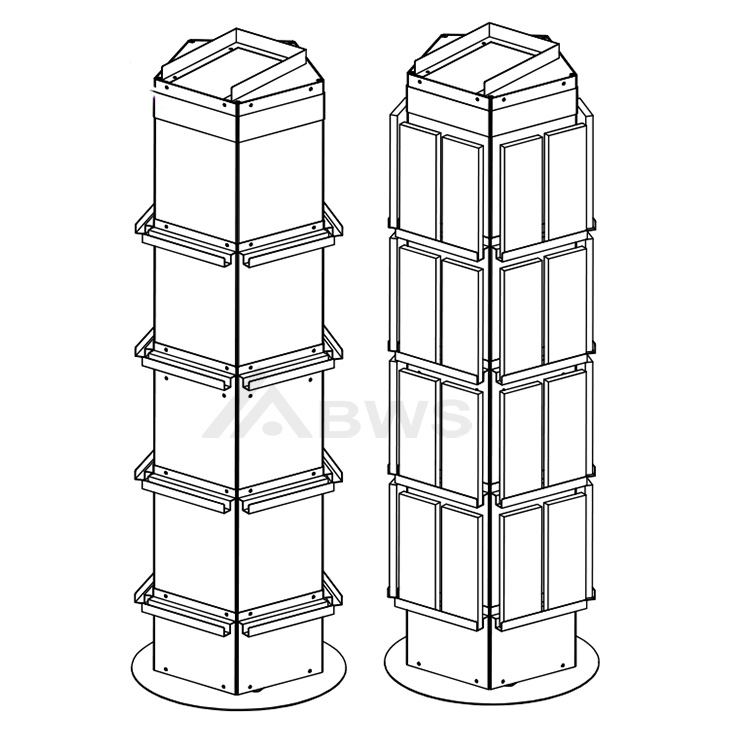 Above is the drawing of this tiles display stand, the dimension is 560*1705mm. The vertical dimension from one tile holder to the next tile holder is 350mm. The holder is 25mm deep because the dimension of the tiles is 120*320*20mm.
And this tiles display stand is knock-down to flat package which saves shipping costs. And it is easy to assemble as we provide assembly instructions in the carton. To protect the display, we use foam on 4 sides in the carton for protection.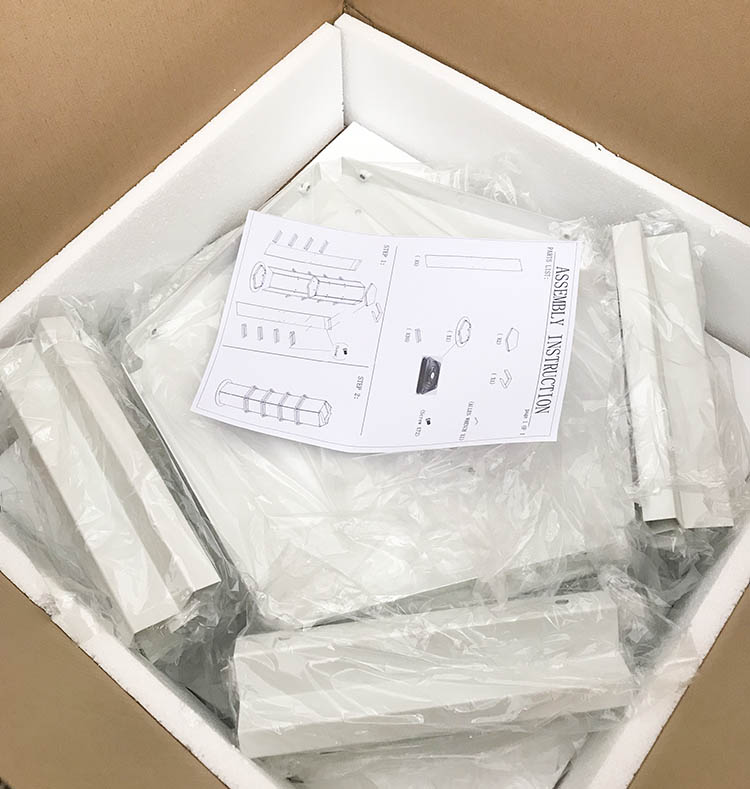 Do you have more details of this tiles display?
Here are more photos to show you more details of this tiles display stand.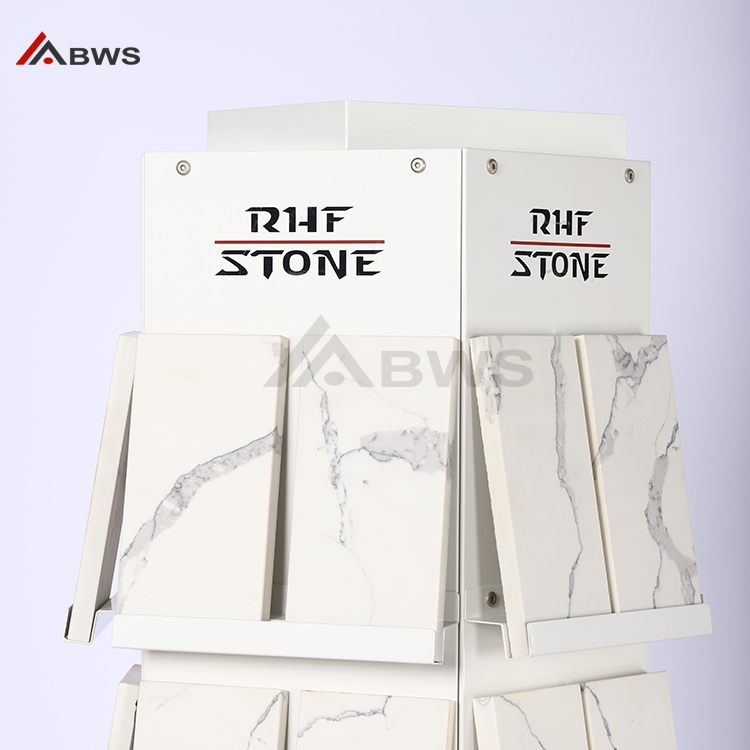 From this photo, you can see the logo shown on 5 sides of the display stand, with 2 tiles displayed on each side. The tiles holder is fixed by screws to the main body.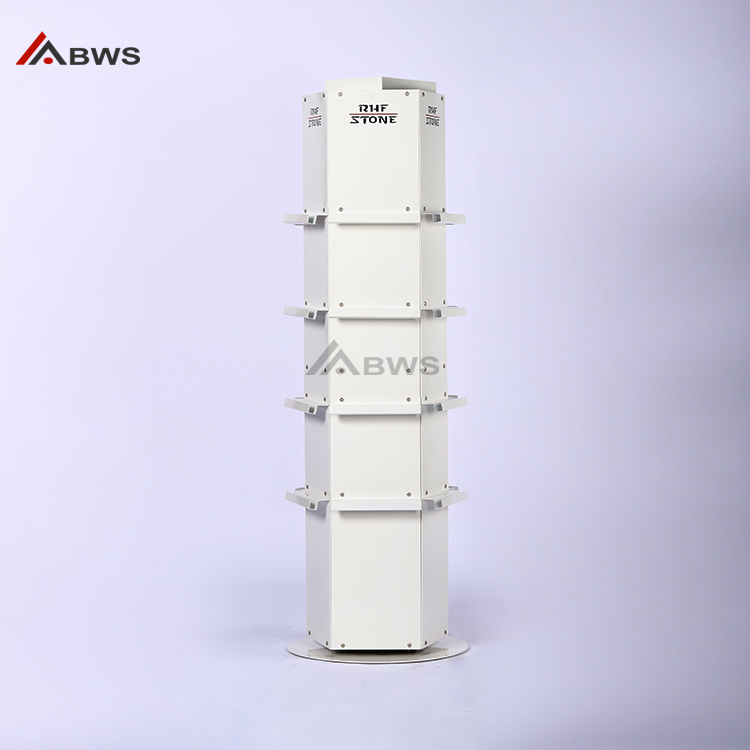 This photo clearly shows the structure of this tiles display stand without tiles, and a lazy Susan on the base, so the display can be rotatable.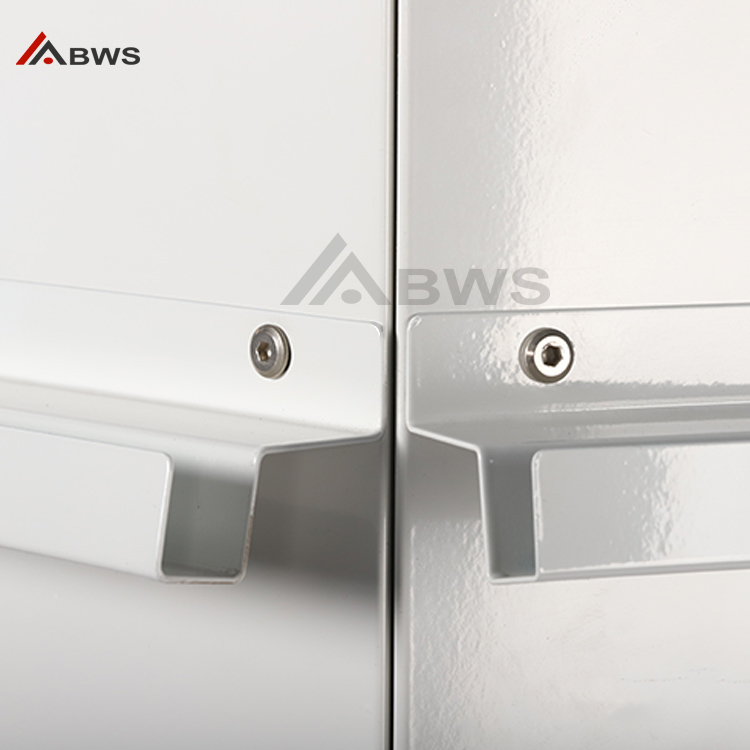 This photo shows how the tiles holders are attached to the back panel. And the finishing is nice.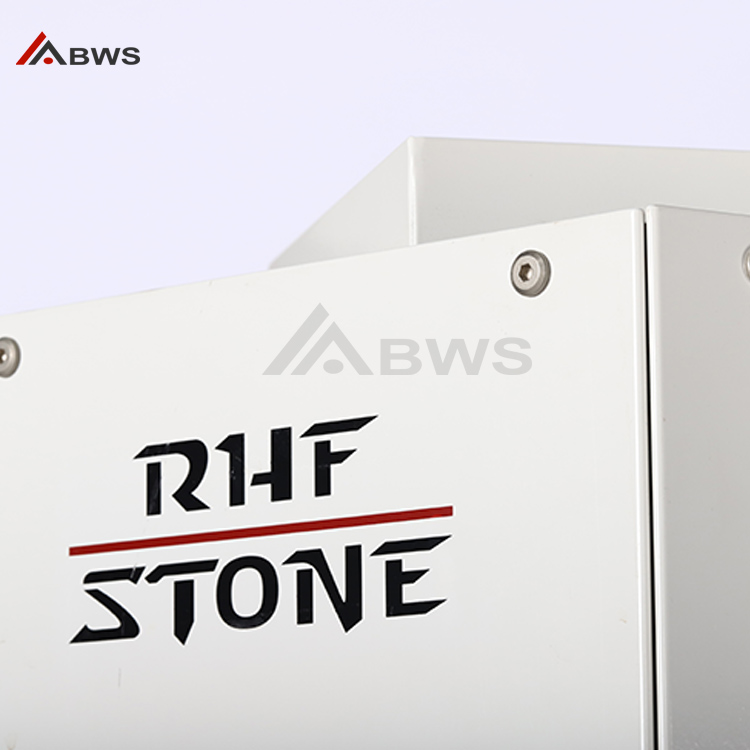 From this photo, you can see the brand logo is fixed with screws to the back panel, and the brand logo is black and red.
Below are the pictures of the production process of this tiles display stand.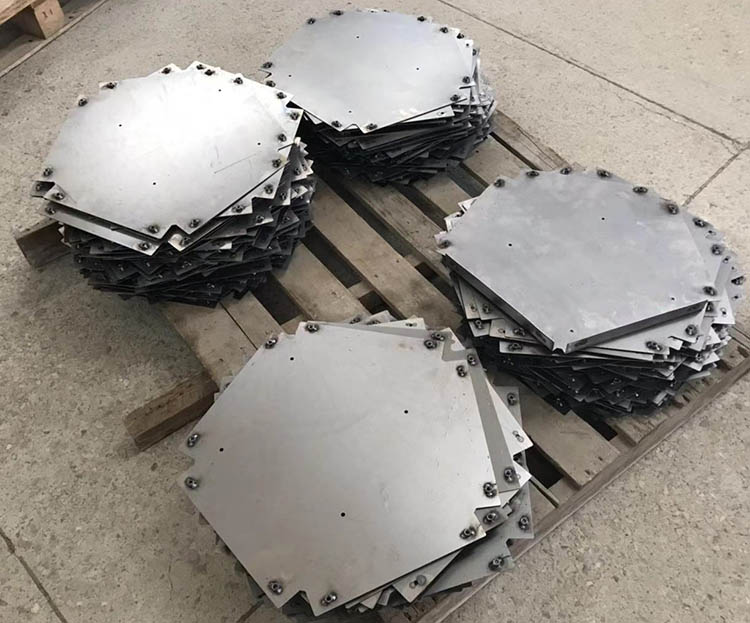 This is the base and top of the main body for the tiles display stand.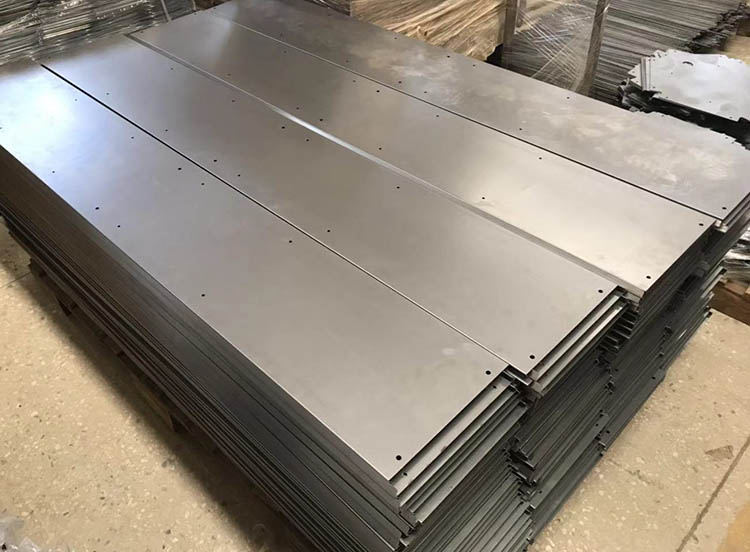 This is the metal sheet for the back panel.
How to make your brand tiles display stand?
It is easy to make your brand display stand at BWS,  we have specialized in manufacturing custom display fixtures for more than 10 years.
You send us a reference design or display idea or rough drawing of the display rack you are looking for, we will give you the right display solution. As displays are customized, your needs decide all the below details before we provide a solution for you.
1. The dimension and weight of the tiles
2. The tile quantities that you want to display at the same time
3. Normally, the tiles are heavy and hard, so the displays will be made of metal, but you can choose the color.
4. Where to show your brand logo on the display
5. What styles of display racks do you need, floor standing or countertop?
6. How many do you need?
When you confirmed all the details, we will provide you with a rough drawing and 3D rendering to check whether the display is what you are looking for.
And a sample will be made if you need it. After sample confirmation, the mass products will be the same as the sample.
We will assemble and test the display for you before delivery. So you do not need to spend too much time on this project after you confirm the details. We will help you arrange the shipment too.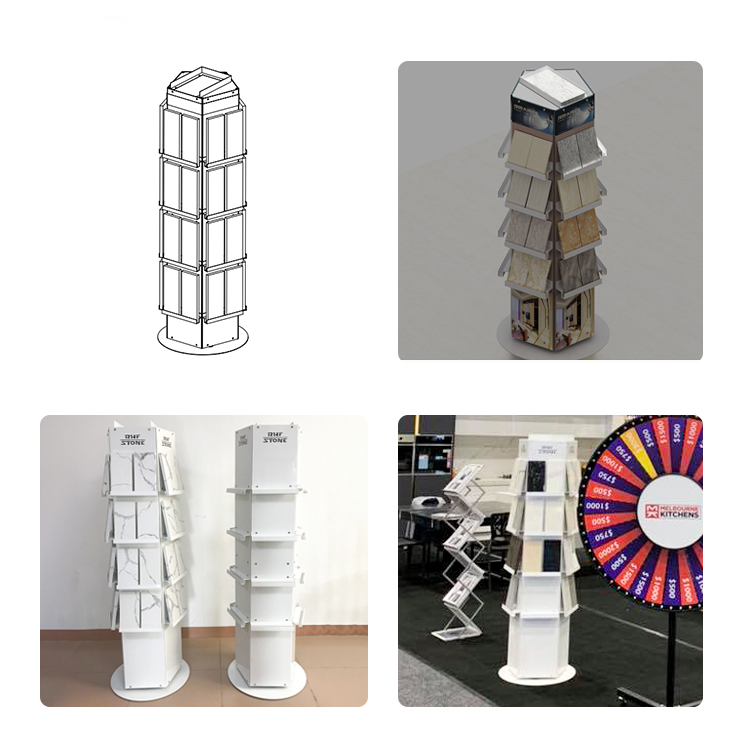 How long does it take for sample and production?
Normally, it takes around 5-7days for sample, and 20-25days for mass production, while it is up to the quantity and construction of the display.
Do you have other designs for reference?
Yes, we can send you more designs for reference. Below are 6 designs for your reference.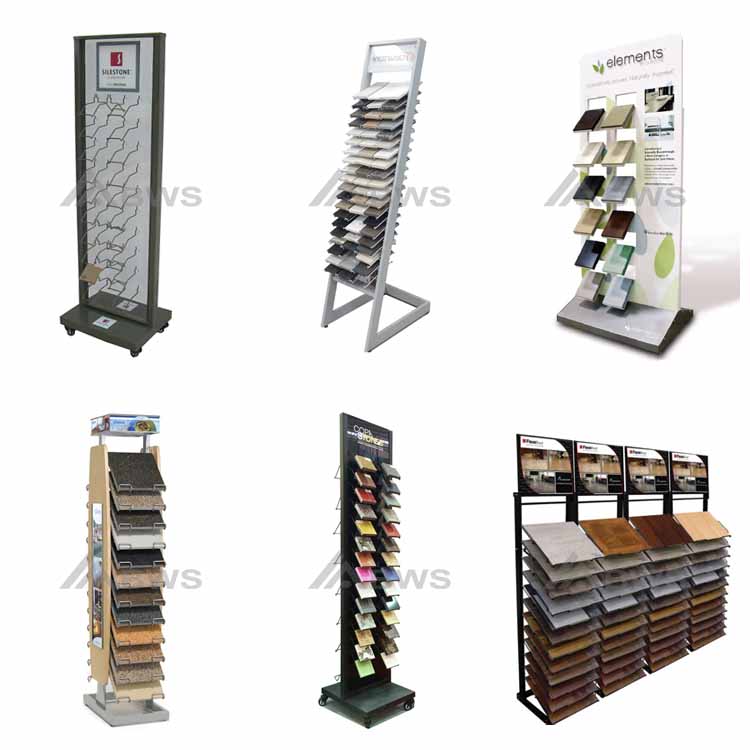 They are in different designs and all of them are floor-standing style, if you need countertop style, please contact us now.
What have we made?
Here are 6 designs we made, and the buyers are happy with them.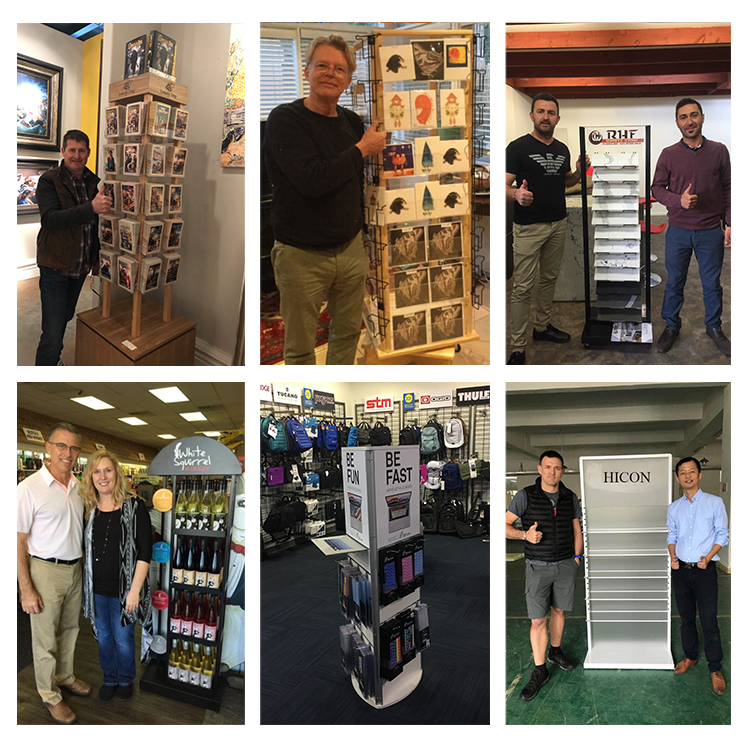 If you start your next project with us, we are sure you will be satisfied. Just mail at jh@bwsdisplays.com to get your unique display solutions.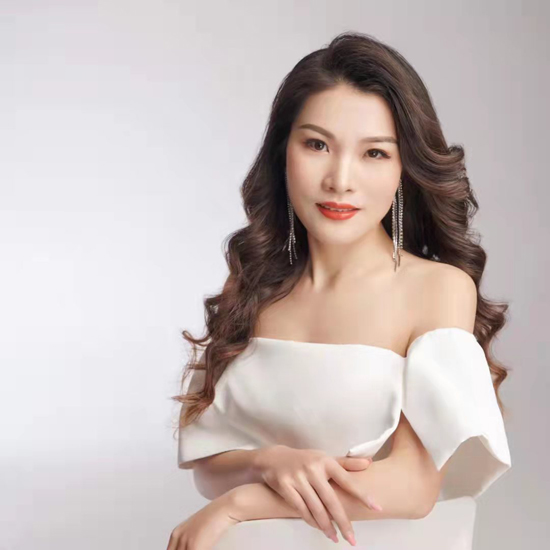 jessie huang
Love what we do and do what we love! Enjoy life, enjoy working in BWS DISPLAYS.