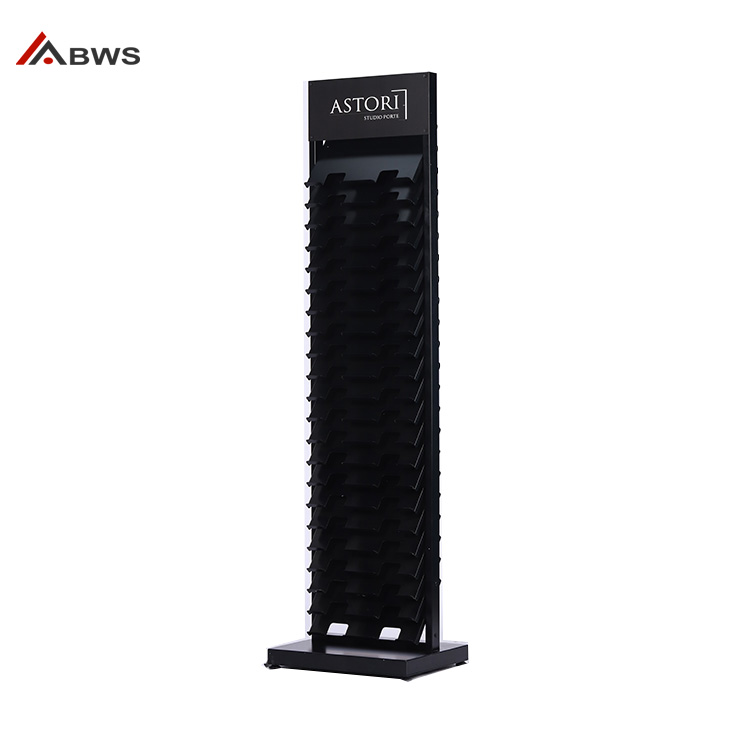 New Steady 22-tier Black Tile Display Rack Made In Metal
Order(MOQ):50
Payment Terms:EXW, FOB Or CIF
Product Origin:China
Color:Black
Shipping Port:Shenzhen
Lead Time:30 Days
Service:Customization Service, Lifetime After-sales Service.
How to display tiles?
A custom tile display rack is useful for showroom visual merchandising. If you put your stones or tiles on the floor or on walls, it is not convenient for buyers to choose from though it saves costs. If you want to show buyers the full beauty of your products, a custom tile display rack will help you. The buyer will see how different your tiles are and know more about your tiles or stone products by brand name. The custom displays create a positive shopping environment for buyers.
How to choose tiles display?
There are two styles of tiles displays which are commoned used in the showroom of stone and tile retail stores, that is tabletop displays and floor-standing displays. The countertop display is for tabletop, which is easy to catch attention because they are in the horizontal view angle. While the floor-standing displays display more products than countertop displays. Both of these custom displays should be with customized graphics and logos to tell your products' story and build your brand impression.
So you need to think about where do you want to display your tiles and stones. So you can choose the countertop style or floor-standing style. Besides, you need to know to display the tiles, in single side or multi-side, rotatable or movable, your needs decide the design of the displays.
How to make tile display rack?
Normally tile displays are made of metal as tile products are heavy and hard. Metal in China is cheaper than in other countries. And we are a factory of custom displays for more than 10 years,  it is easy to make your brand display stand at BWS.
First, you tell us your display requirements in words or send us a reference design or display idea or rough drawing of the display rack you are looking for. And we will work out the right display solution for you. And if you share us below information before we ask, it is helpful and saves communication time.
1. The dimension and weight of the tiles
2. The tile quantities that you want to display at the same time
3. What color do you prefer?
4. Where to show your brand logo on the display
5. What styles of display racks do you need, floor standing or countertop?
6. How many do you need?
7. Do you have a logo file? If yes, you can send us, we will add them to the drawing and 3D rendering for you before prototyping.
We may send e-mails or call you to confirm all the details, and we will make a sample for you as normal.
We will assemble and test the display for you. If you need change, we will make another sample before mass production. We will send you pictures and videos of the display with products on. So you do not need to spend too much time on this project after you confirm the details. For mass production, we will assemble and test the displays too. All we want is to make sure the display meet your needs. We will help you arrange the shipment after the mass production is finished.
Normally, it takes around 5-7days for sample, and 20-25days for mass production, while it is up to the quantity and construction of the display. Here is one of the examples for you below.
What are the features of this tile display rack?
This tile display rack is made of metal, powder-coated black. It is a floor-standing style display rack with 22 tiers for times. There are 3 barriers to hold the tiles in case of falling down. The base is made of metal which is stable and strong. The custom logo shows on the header. In total, this tile display rack can hold at least 22 tiles at the same time.
How to assemble this tile display?
This tile display is knocked down for the package. But it is easy to assemble as we put assembly instructions in the carton. You only need to follow the instructions. Here are some photos that you can know more about this tile display rack.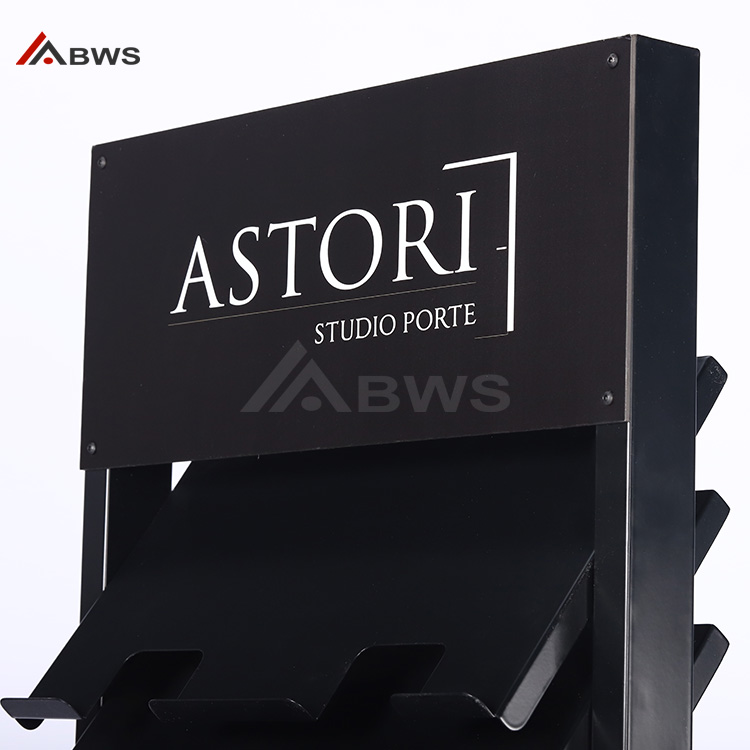 This photo shows the header with a printed logo and fixed by screws.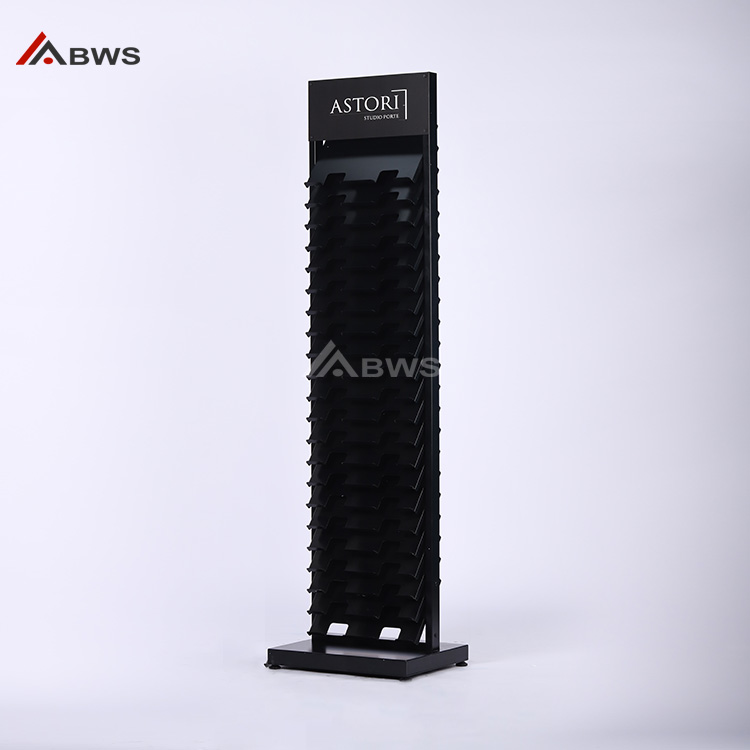 This photo shows the overall appearance of the tile display rack.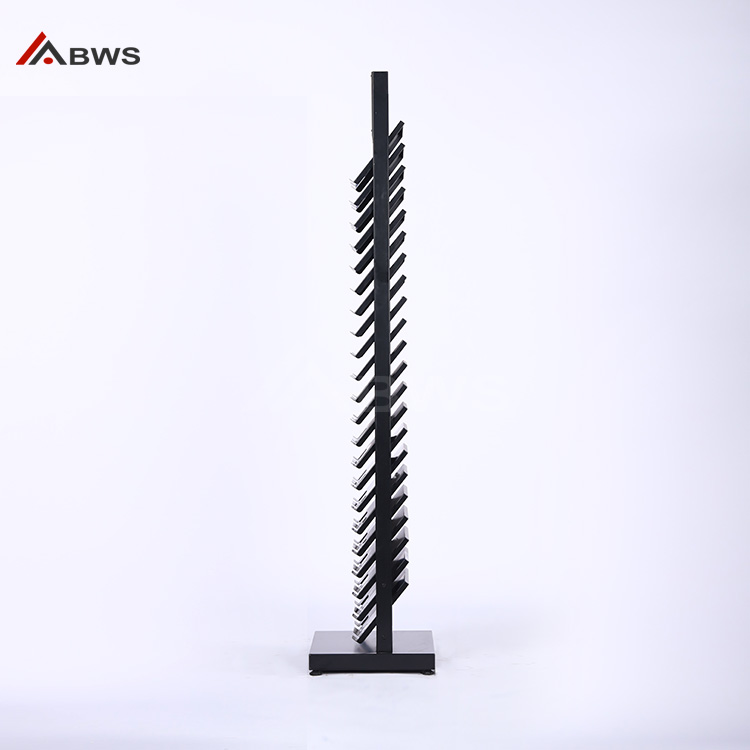 Here is the side of the tile display rack, 22 tiers.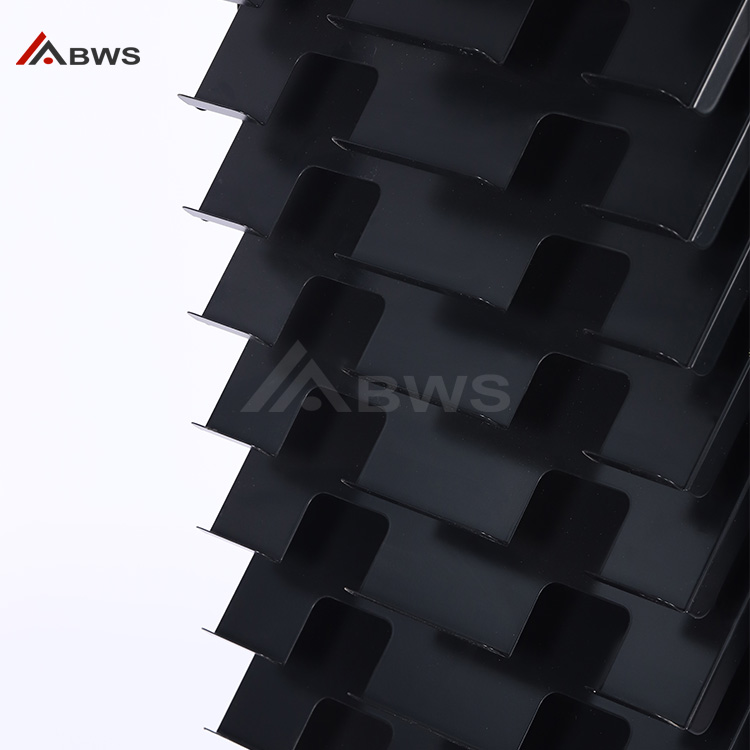 This shows the tile holders in black color with barriers.
If you need more information about this tile display rack, please contact us now. We will send you the full drawing with dimensions for reference.
Where to buy tile display?
BWS is one of your choices, we will provide you factory price and one-stop service. Here is one photo that shows the processes.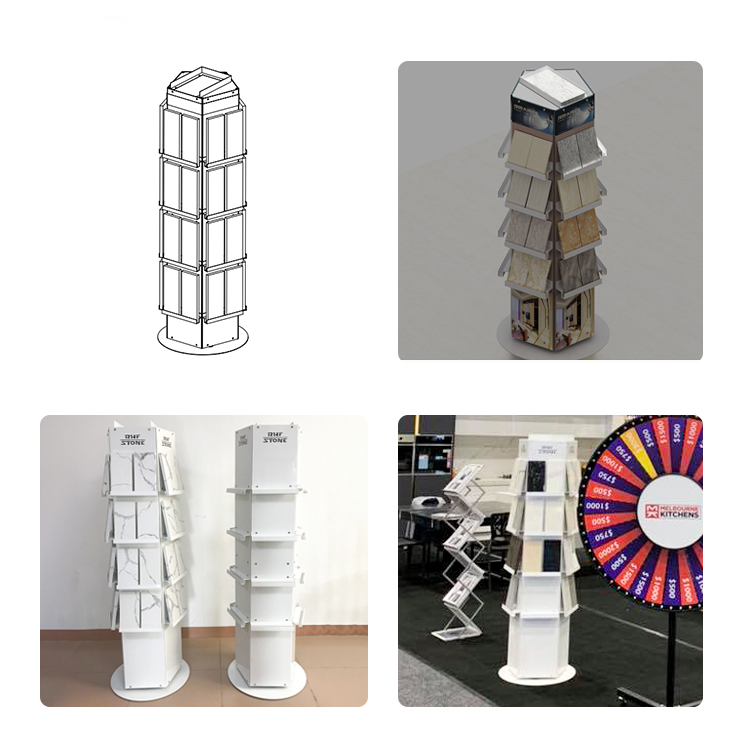 They are in different designs and all of them are floor-standing style, if you need countertop style, please contact us now. Here are 6 countertop displays for your reference.
What have we made?
Here are 6 designs we made, and the buyers are happy with them.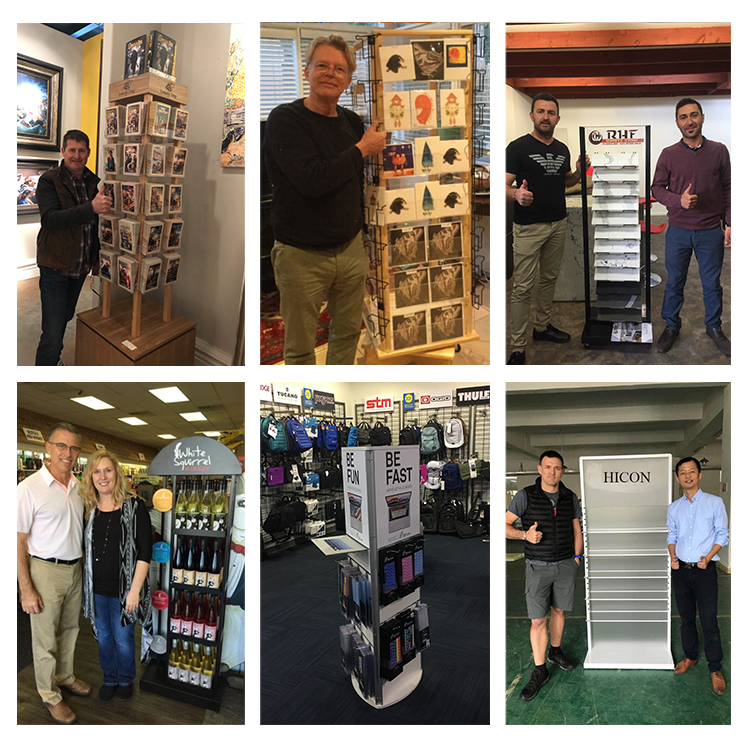 If you start your next project with us, we are sure you will be satisfied. Just mail at jh@bwsdisplays.com to get your unique display solutions.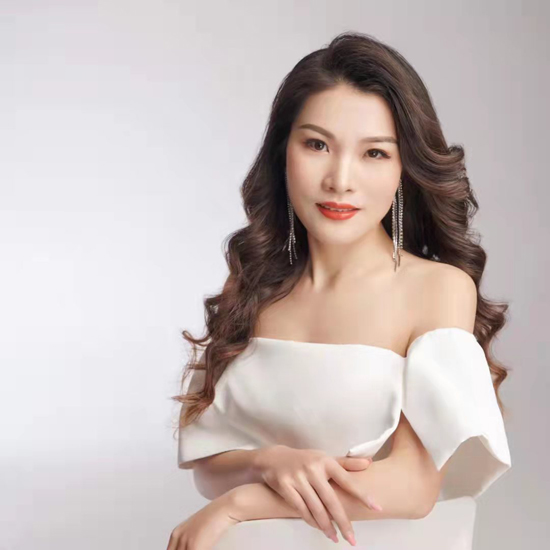 jessie huang
Love what we do and do what we love! Enjoy life, enjoy working in BWS DISPLAYS.