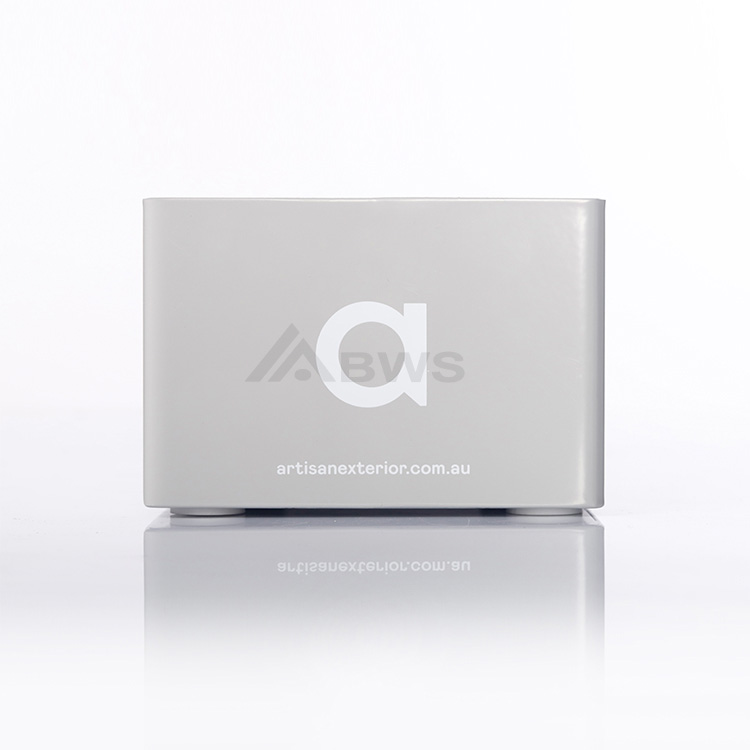 Solid Metal Exterior Tile Box With Custom Brand Logo 4 PCS A Carton
Order(MOQ):50
Payment Terms:EXW, FOB Or CIF
Product Origin:China
Color:Gray
Shipping Port:Shenzhen
Lead Time:30 Days
Service:Customization Service, Lifetime After-sales Service.
How many tiles are in a box?
Tile box is always to refer to boxes to pack tiles. There are different tiles specifications, so the number of tiles in a box is different. There are anywhere from 6 to 48 per box with 20 to 50 boxes per pallet. Most often, you'll find 6 to 12 per box or case for tiles bigger than a square foot. Smaller types, like subway and glass, can have as many as 48 per box. Today we are sharing with you a special box, a metal tile box with a logo on both front and back.
What features of this tile box?
This tile box is designed for Artisan, which takes inspiration from the talent surrounding us and strives to enhance your time outdoors as they believe that every minute spent outdoors should be enjoyed to the fullest. They are passionate about making concepts a reality and, most importantly, they love what they do and they can't wait to share it with you.
This tile box is made of metal, which is powder-coated gray with custom printed white logo, it is with 4 rubber feet which are soft for counters. It is packed in a carton with foam for protection, 4 pcs per carton, carton size is 300*300*230mm in gross weight 5.5kg, and net weight 4.8kg. It can hold 20 pieces of tiles at the same time.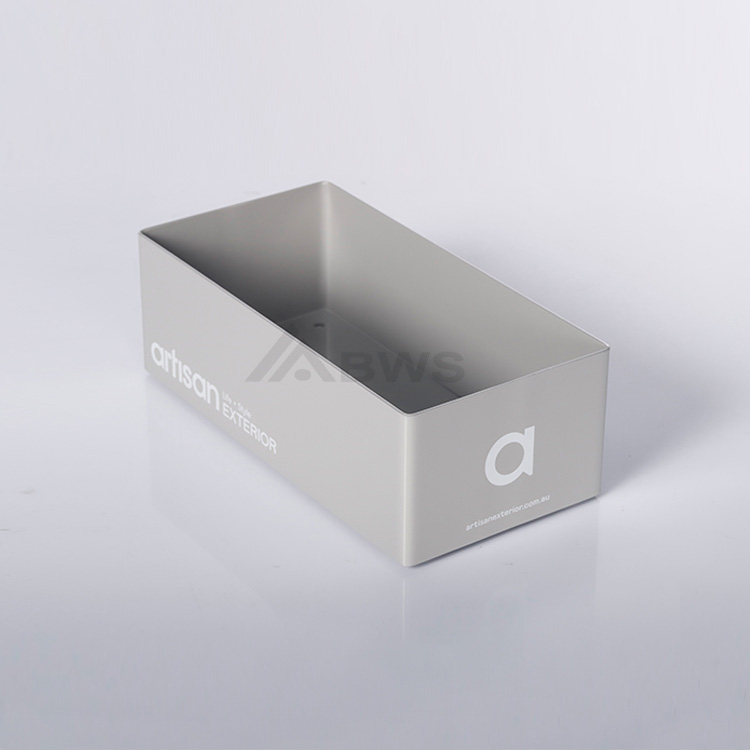 It is in the same process as we make other custom displays.  No matter whether you need to display your floor tile, ceramic tile, bathroom tile, mosaic tile, or porcelain tile, we can help you make branded displays for you.
Because tiles are hard and heavy, so the best material for tile boxes is metal. And China has an advantage in metal production, metal price in China is much cheaper than in other countries. And BWS is a factory of custom displays for more than 10 years, we will guide you to make your brand tiles boxes or other tile display racks.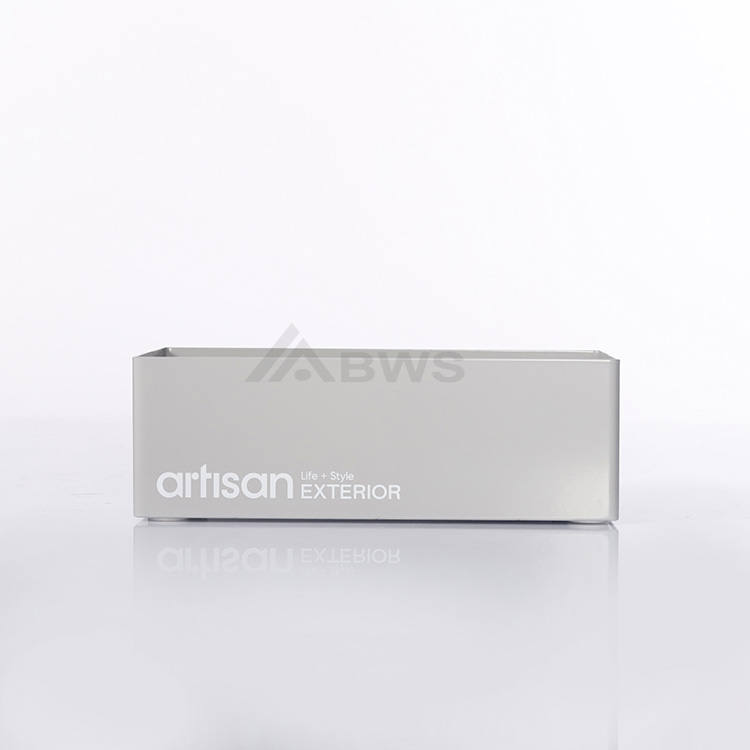 First, We need to understand your need. You can tell us your requirements in words or send us a reference design or display idea or rough drawing of the tile box you are looking for.  Below is some basic information we want to know.
1. The dimension and weight of  your tiles
2. How many tiles do you want to display at the same time
3. What color do you prefer?
4. Where to show your brand logo?
5. How many do you need?
6. Do you have a logo file? If yes, you can send us, and we will add them to the drawing and 3D rendering for you before prototyping.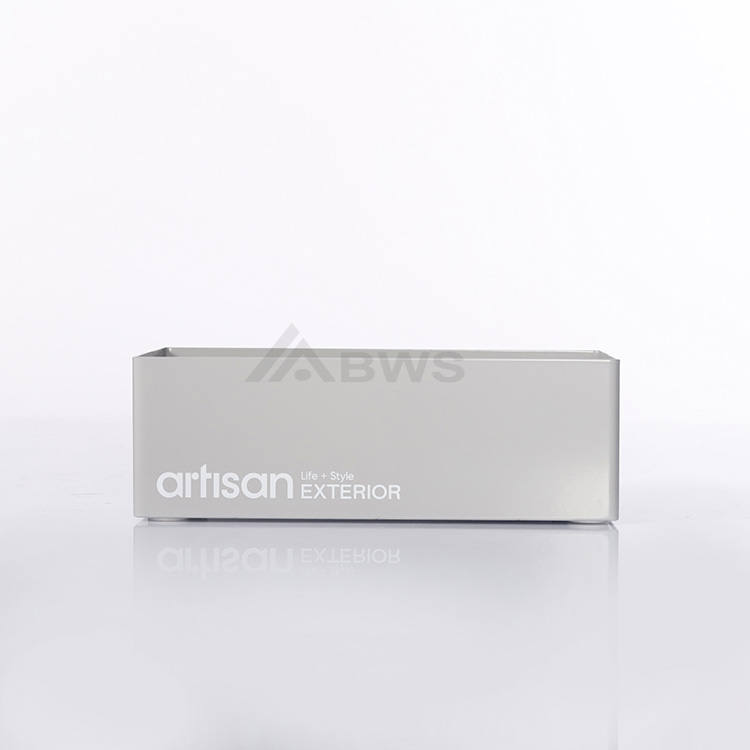 We will send e-mails to confirm all details, and we will make a sample for you as normal. You do not need to spend too much time on this project.
When a sample is finished, we will check all details and record data, it is useful for mass production. If you need change, we will make another sample before mass production. We will send you pictures and videos of the display with products on it. For mass production, we will measure dimensions, check function and finishing effect, and other details based on the data of the sample. All we want is to make sure that tiles box meets your needs. We will help you arrange safety shipment after the mass production is finished.
Normally, it takes around 5-7days for sample, and 20-25days for mass production, while it is up to the quantity and construction. Here is one of rotating tile display stands for you below.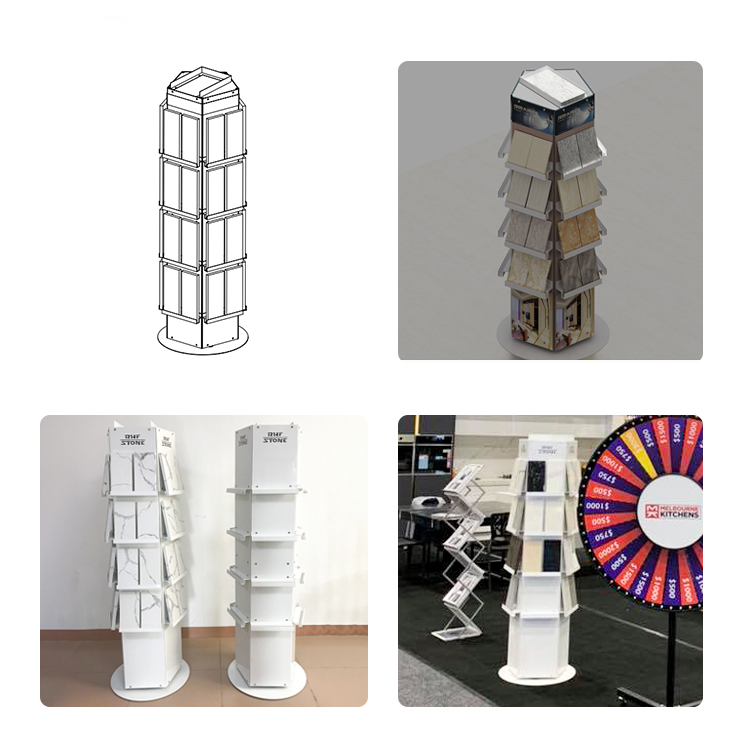 Do you need more designs for reference?
Please find below tile display racks we have made. You also can tell us your display idea and share a rough drawing, we can make it for you.
No matter whether you need displays for floor tiles, ceramic tiles, or wood floors, we will be happy to work out a solution for you.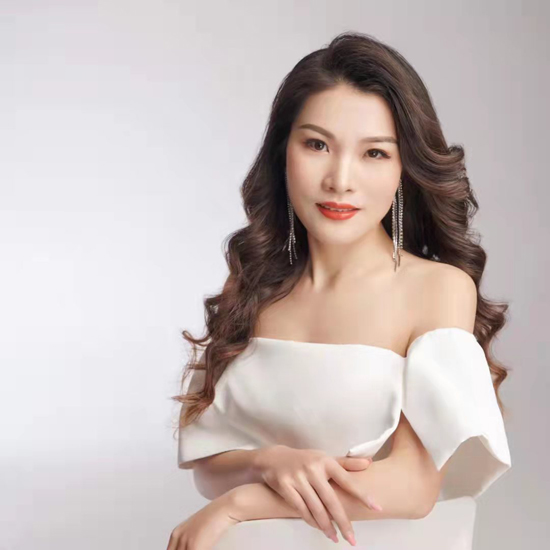 jessie huang
Love what we do and do what we love! Enjoy life, enjoy working in BWS DISPLAYS.