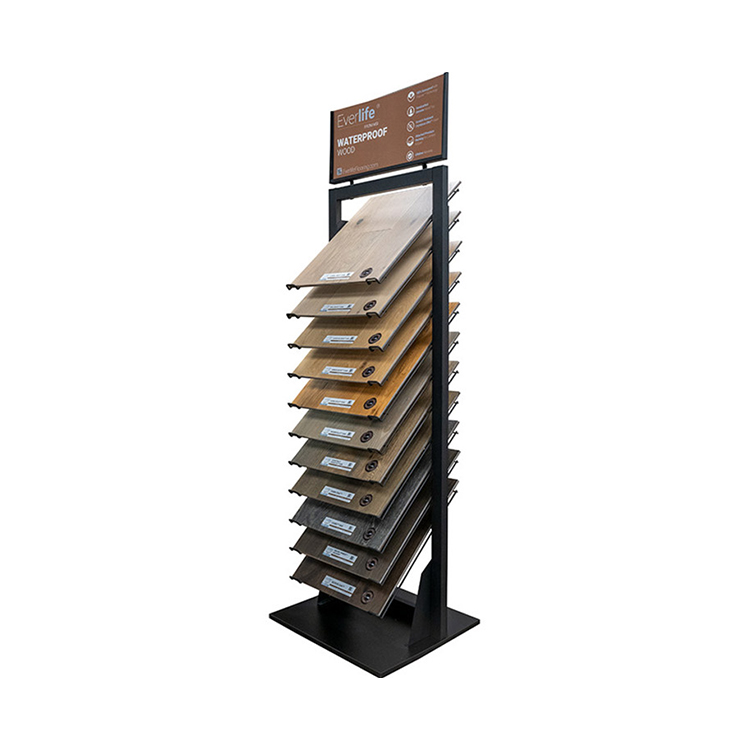 Strong Metal Floor Tile Display Stand Freestanding 11 Layer
Order(MOQ):50
Payment Terms:EXW, FOB Or CIF
Product Origin:China
Color:Black
Shipping Port:Shenzhen
Lead Time:30 Days
Service:Customization Service, Lifetime After-sales Service.
Various floor tile display stands are designed to showcase ceramic tiles, floor tiles, quartz tiles, wood tiles, sample boards, and other tile products. They are made in acrylic, wood, or metal with custom brand logos or graphics to impress buyers. Using a custom floor tile display stand is one of the effective ways to showcase your products and encourage purchases in a competitive market. The global ceramic tiles market is projected to grow from $54.41 billion in 2021 to $77.82 billion in 2028 at a CAGR of 5.2% in the forecast period, 2023-2028.
BWS Displays has been a factory of custom displays for more than 20 years, we can help you make your brand logo floor tile display stand to help you build your brand image and increase sales. We have worked for different brands and we are sure our rich experience in tile display racks will help you too. We have posted 4-way tile display stands, rotating tile display racks, and tabletop tile display units. Today, we are going to showcase a freestanding floor tile display stand with you.
What are the features of this floor tile display stand?
This floor tile display stand is made of metal, which is strong enough to bear floor tiles, stone tiles, wood tiles, and other tile products and it has a long lifetime. With 11 tiers of metal wire holders (all the wire holders are detachable), this floor tile display stand can showcase 11 pieces of sample boards or sample tiles at the same time. With a custom graphic on the header which is interchangeable, buyers can know the features of the tiles easily. Besides, this floor tile display stand is powdered black, which is a simple color and easy to clean with a smooth surface.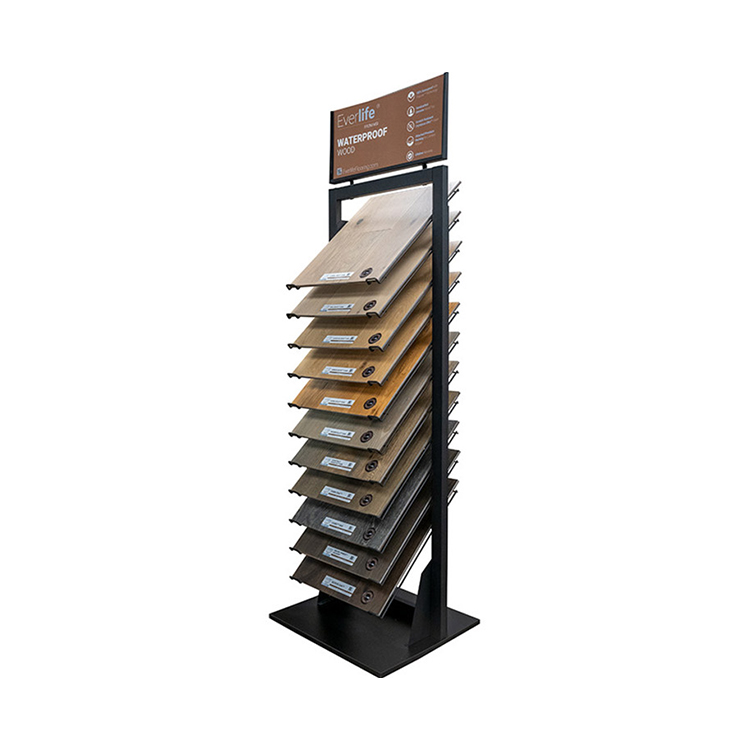 As you can see, it is a high display stand with a small footprint, it can save your retail space. But it is a knocked-down design, the flat packing is small, which saves your shipping costs. Do not worry about the assembly, we will provide assembly instructions and tools within the carton. You can assemble it by following the 1.2.3 and set it up within 3 minutes. Because all the displays we make are customized according to clients' specific needs, you can change the design to yours. Sizes, colors, materials, logos, and graphics will all change to fit your brand and products.
How to make your brand floor tile display stand?
We mentioned above, you decide the design and shape to fit your products. So the first step is to understand your requirements. You can send us a reference design or rough sketch so we can understand your needs, we need your product specifications and how many you want to showcase at the same time. No matter whether you need floor-standing floor tile display stands or countertop displays, we can make them for you. Normally the materials to make the tile display racks are metal, acrylic, and wood, we can all of them.
Secondly, our engineering team and project manager will work with you closely to confirm the details and provide you with flat drawings and 3D rendering for your reference. After you confirm the design we will quote and make a sample for you.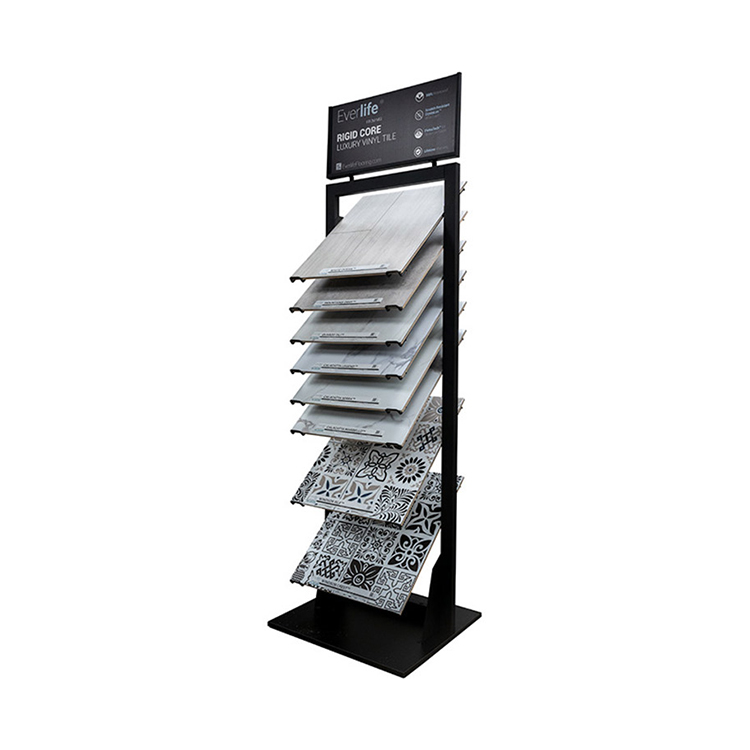 Thirdly, we make the sample, update the status, and provide photos and videos for your checking. The sample will be finished within 7 days. We can ship the sample to you by UPS, FedEx or DHL, which normally takes 5-7 days.
Fourthly, you can check the sample and only your approval, we will process the mass production according to your order. If you need to modify it, we can change it before production. We also will design a package solution to make the best use of a carton and keep your floor tile display stand safe. During this process, our QA team will control all details and our project manager will follow up and update regularly. It takes around 25-30 days to finish the order.
Fifthly, Safety package and container layout. We will give you a container layout since the package design is settled. To pack safely, we will use foam or strips even protect corners, and pallets according to the material and design of your display stand. A container layout is to make the best use of a container, it also saves shipping costs if you order a container. Detailed assembly instructions will be within the carton.
Step 6. Arrange shipment and provide after-sales service. We can cooperate with your forwarder or find a forwarder for you. You can compare these shipping costs before you make a decision. We come to after-sales service after delivery.
See, the process is simple. If you need custom display racks for your tile products or showroom, you can contact us now. We will be glad to help you. Here are other designs which may help you get an idea to find out what kind of floor tile display stand will work for you.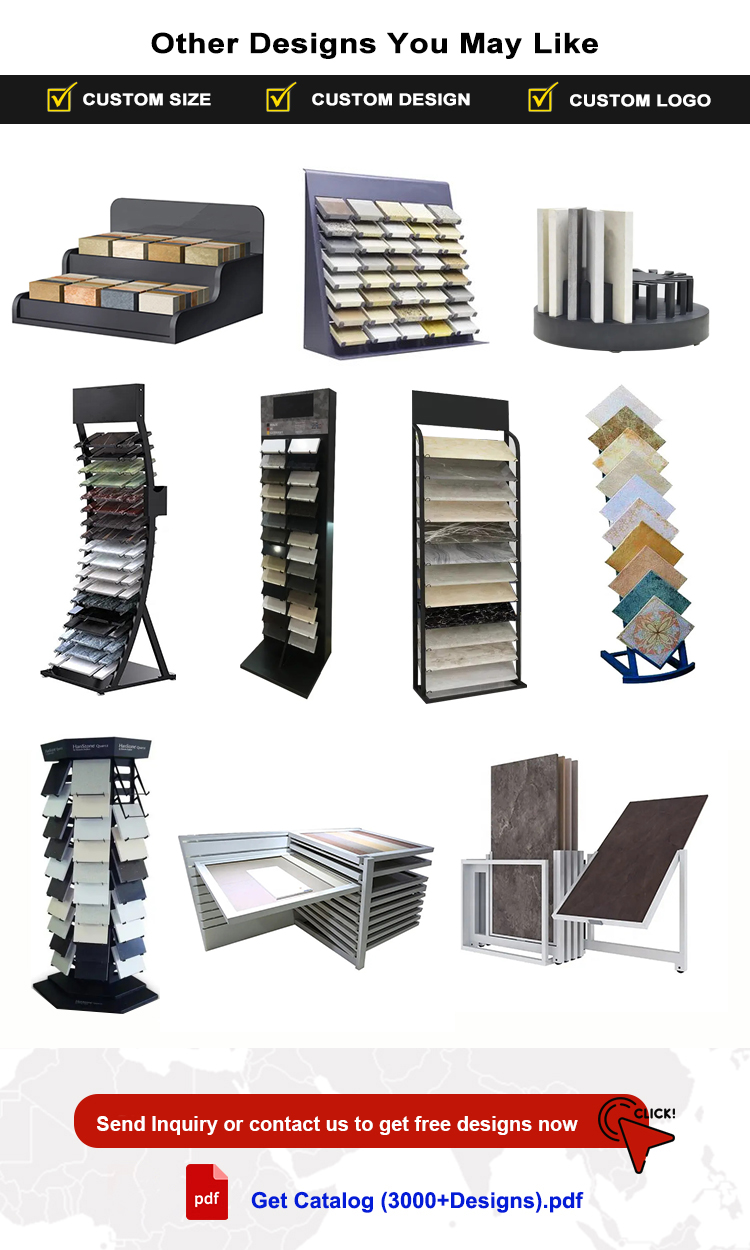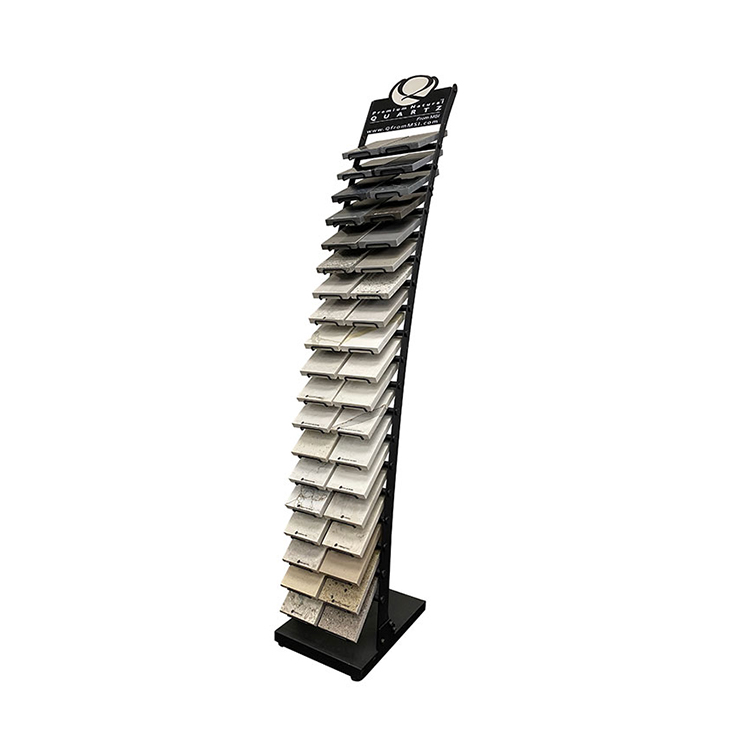 If you have any questions regarding tile displays, contact us to get a free display solution now.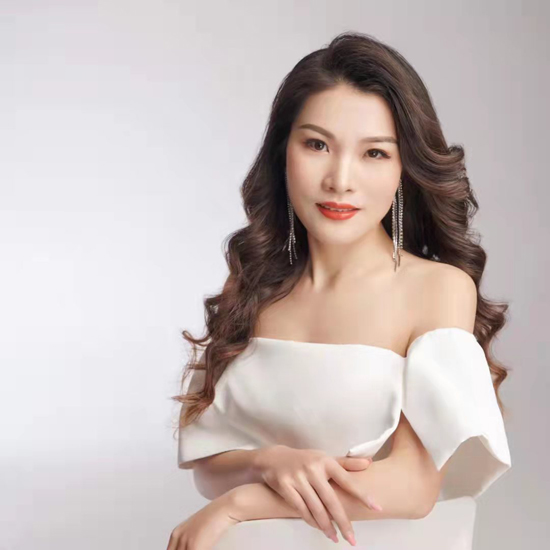 jessie huang
Love what we do and do what we love! Enjoy life, enjoy working in BWS DISPLAYS.