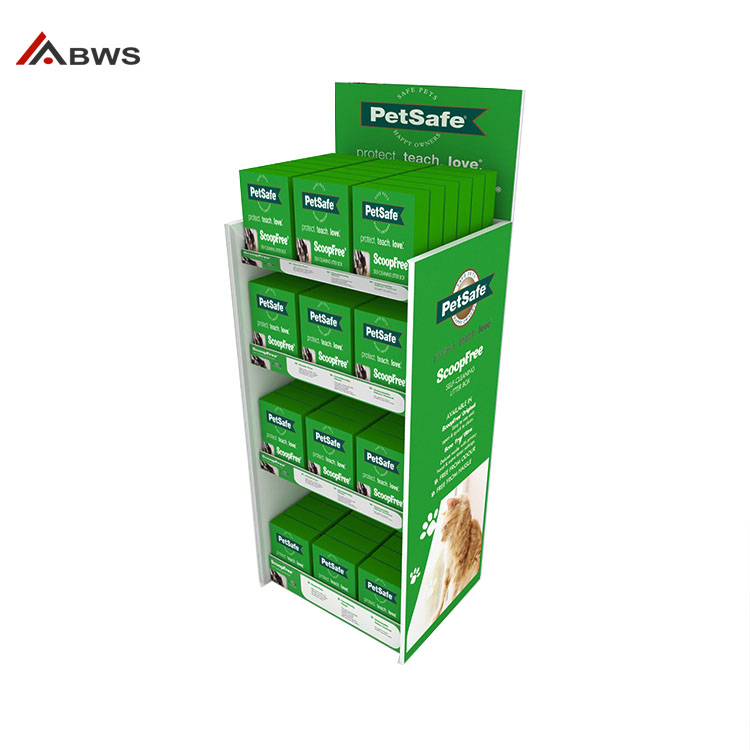 Informative 4-layer Pet Store Display Units For Pet Safety Products
Order(MOQ):50
Payment Terms:EXW, FOB Or CIF
Product Origin:China
Color:White
Shipping Port:Shenzhen
Lead Time:30 Days
Service:Customization Service, Lifetime After-sales Service.
Are pet stores profitable?
Pet store display units are important for a pet store to increase sales. Owning a pet store can be a profitable business regardless of the performance of the larger economy. According to WPA's report, a typical pet store (with animals) reported a net return on worth of about 44 percent. Overall, pet store sales in the US generated revenue just under $21 billion in 2020 and are forecasted to reach $23 billion by 2023. A pet supply store can be very successful if you are standing out from competitors. And the way you display your pet products to sell is important.
How to display pet products to sell?
Your store may include one-stop shopping, your products may include pet sitting, pet food, homemade pet treats, pet clothes, doggy daycare, dog walking, pet supplies, pet products, pet grooming, dog training, pet boarding and so on. So you need to display your pet products in order and classify your pet products, and pet store display units will work for you. The pet store display units cover pets food display stand, pet safety products display rack, pet bed rack, pet toys display shelf and other pet store fixtures.
Today we share with you one of the pet store display units, the petsafe display stand.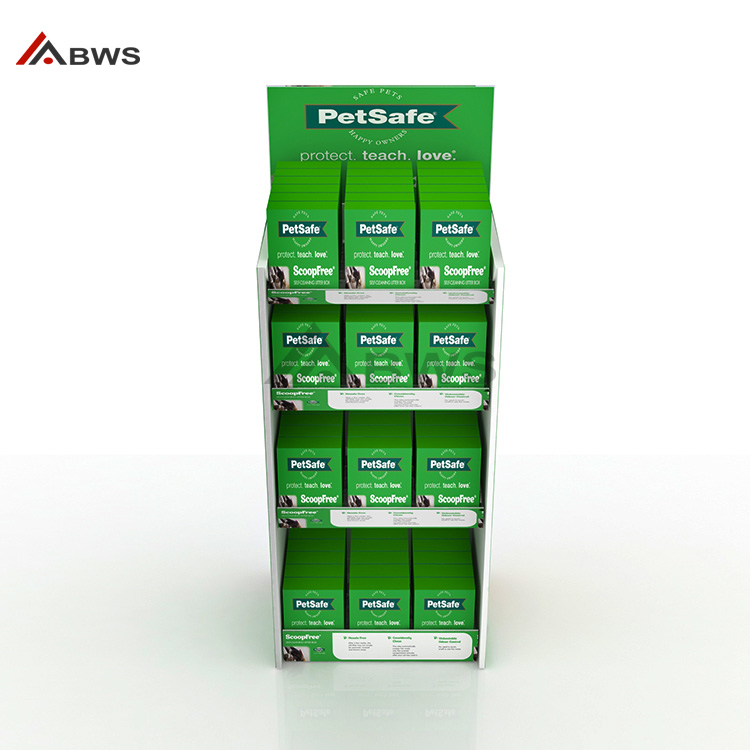 What are the features of this petsafe brand display stand?
As you can see from the photo, this display stand is designed for petsafe, PetSafe® Brand is the world's leader in containment, training, and lifestyle solutions to give pet owners more great moments with their pets. As the largest manufacturer of electronic pet training products in the U.S., their pet products after innovative research and advanced design have made paws happier and safer from customers across 52 countries (and growing).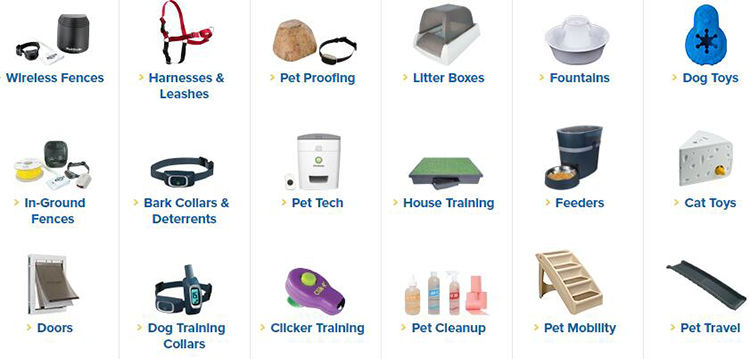 This is a floor-standing 4-layer display stand with a customized brand logo petsafe. It is an educational design as you can find more information about products on the side graphics and shelf barriers. This display stand is made of cardboard, which is easy to set up and knockdown. And the digitally printed graphic is green as grass, which gives a feeling of nature. That matches their brand culture, protect and love and pet safe.
As petsafe brand covers many products, including wireless fences, pet-proofing, harnesses and leashes, little boxes, dog toys, cat toys, pet cleanup and more, and this display stand can display different products too. And as we all know, cardboard display product has much more advantage in price when the quantity is large. Since the display stand is functional, it is can be a good choice for pet stores. And it is lightweight, which is easy to take for outdoor merchandising or trade fairs or other merchandising events.
Besides, this display stand can be recycled and you can change the graphics when you need a fresh look. Below photos share with you more details about this display stand.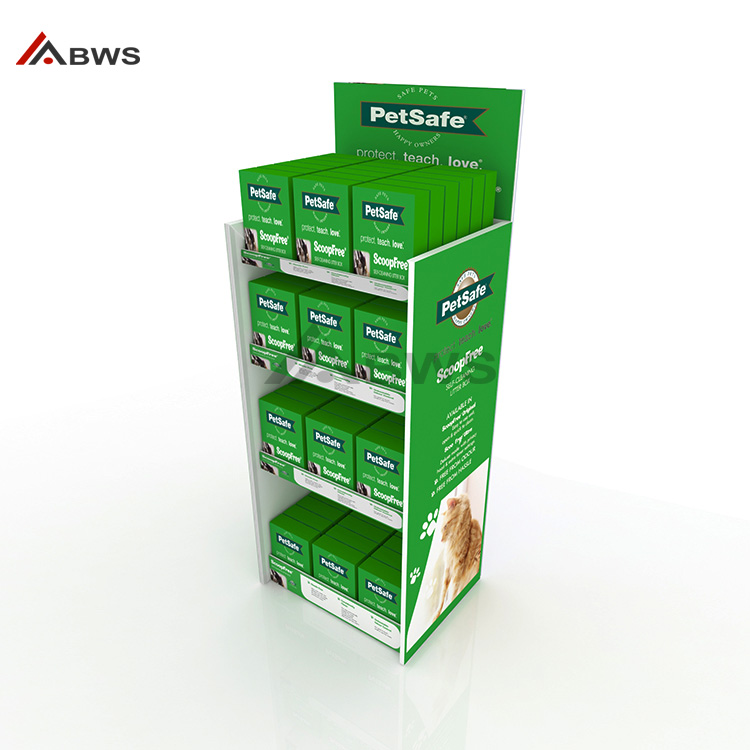 The side graphic is with educational information and a image of a cat.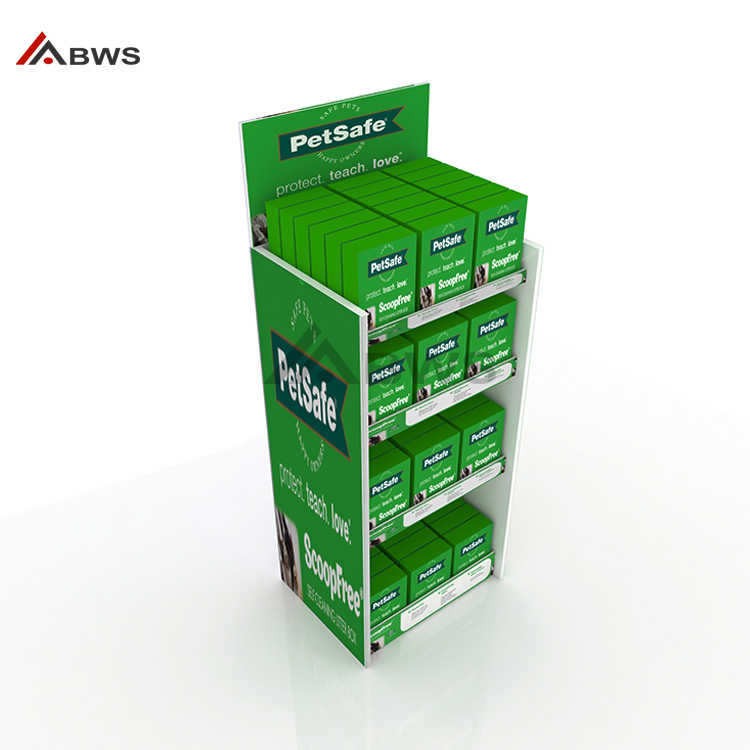 This side shows the  Scoopefree brand and their brand culture, protect, teach and love.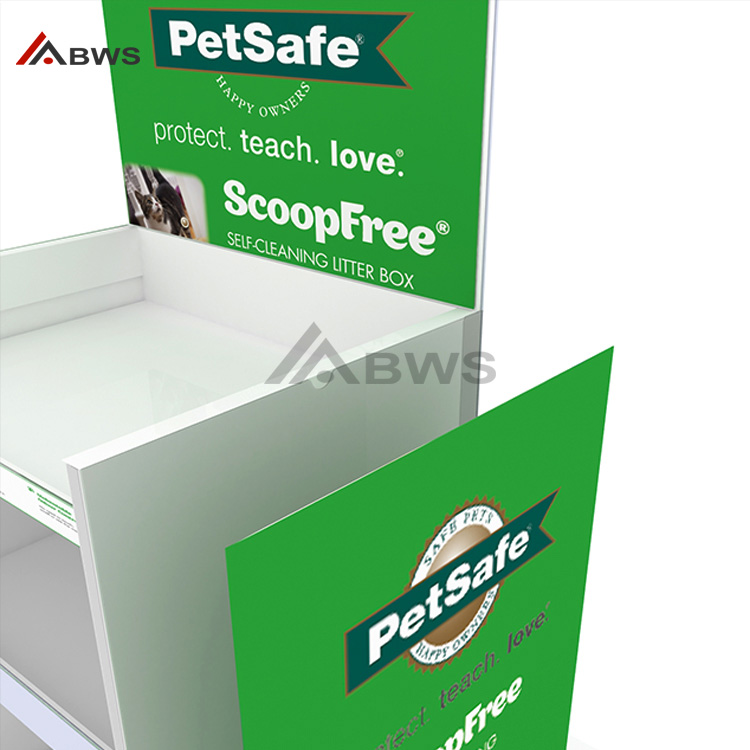 And this shows that the printed graphic is pasted to the sides of the display stand.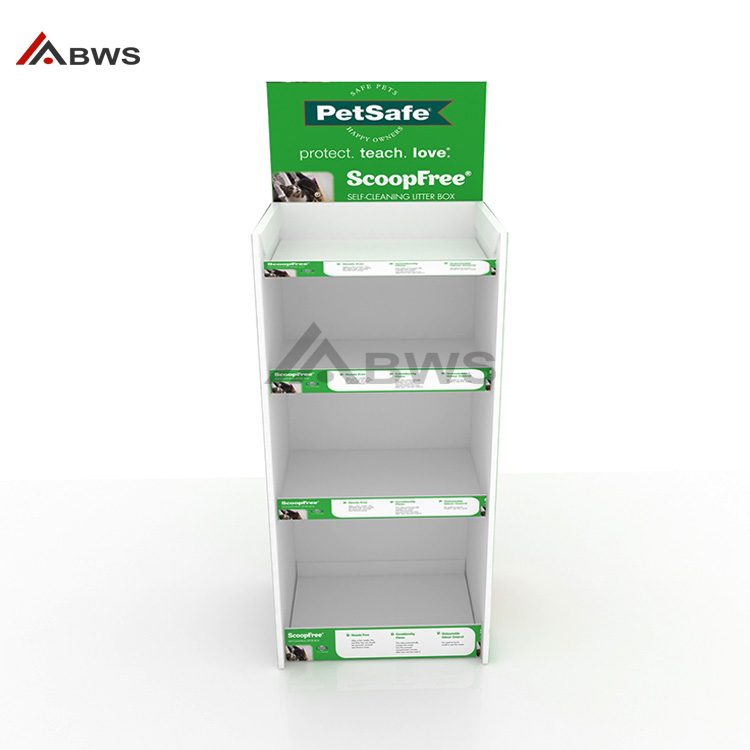 This is the display stand without products. You can see the overall appearance better.
How to build your brand pet store display units?
It is simple to make your brand pet store display units at BWS Displays, no matter you need custom pet store display units in metal, wood, acrylic, cardboard or more. We are a factory in China for custom display fixtures with more than 10 years of experience.
Firstly, You only need to share us with your requirements or display ideas, a picture or a rough drawing, and we will give you display suggestions or designs for you.
Secondly, we will send you a rough drawing and 3D rendering for confirmation.
Thirdly, If you do not like the design, we can modify it according to your instructions; if you like, we will make the sample for you. It takes around 5-7days for a sample after the sample order is paid and engineering. We will assemble and test the sample of the pet store display units for you, and photos and videos will be taken which we will send to you.
Fourthly, We will arrange the mass production for the pet store display units as you are confirmed for the sample. It takes around 20-25days for mass production.
At last, We will make a safe package and arrange the shipment for you. So you do not need to worry about it.
Do you have more designs for reference?
Yes, please find below 6 designs for your reference. They are designed for cat food, cat bed, pet toys, pet clothes and more.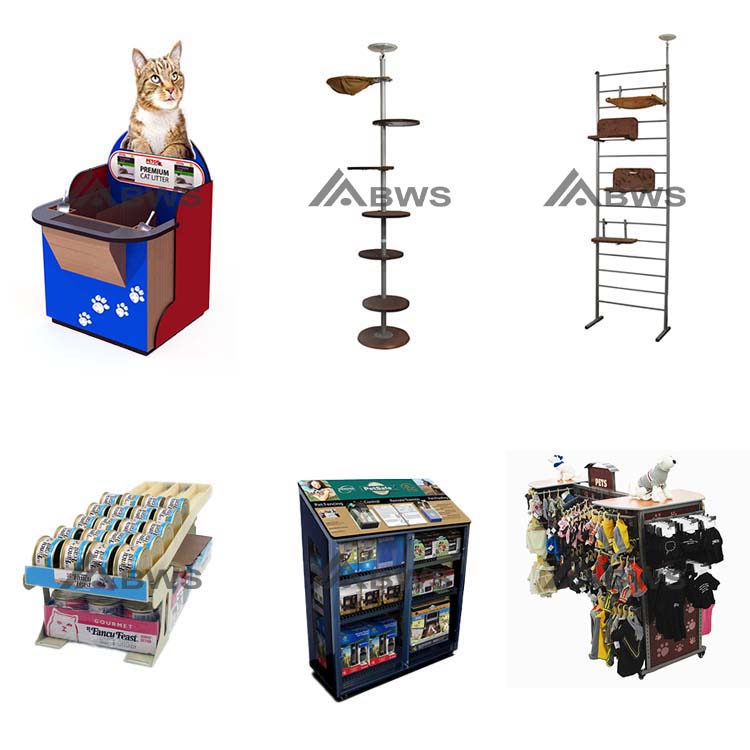 If you need more designs or more information or just want to try your next project with us, please contact us today. We are sure you will be happy as they do.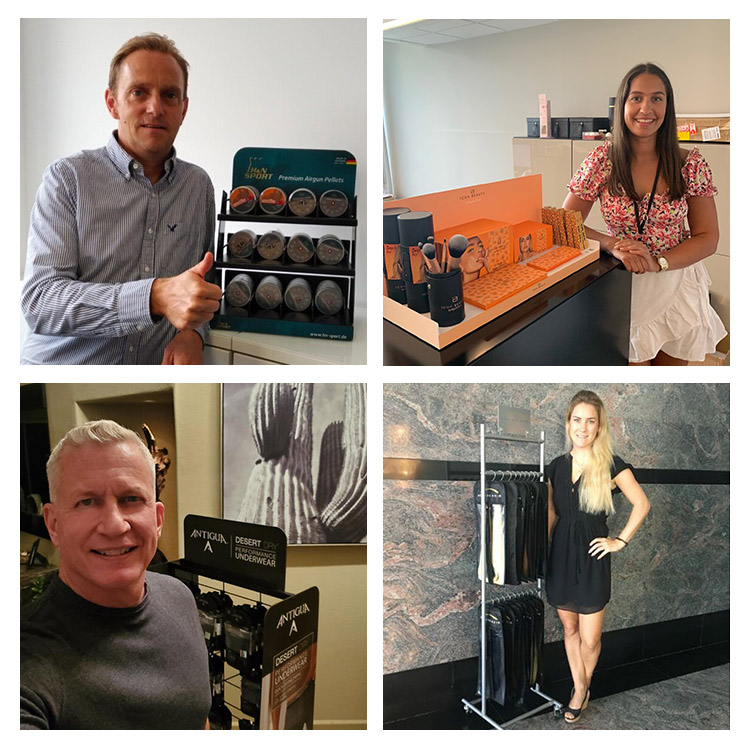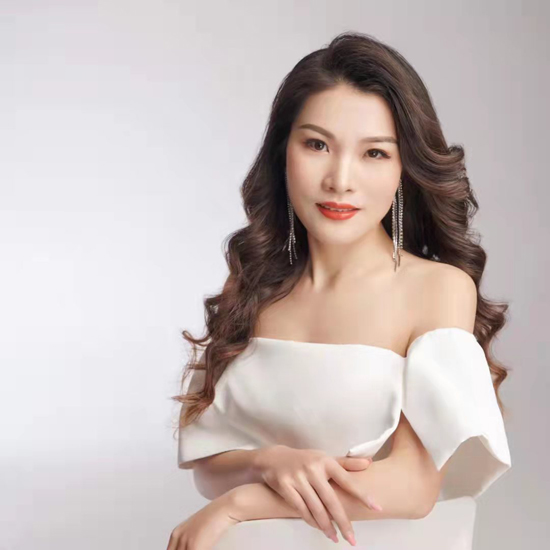 jessie huang
Love what we do and do what we love! Enjoy life, enjoy working in BWS DISPLAYS.