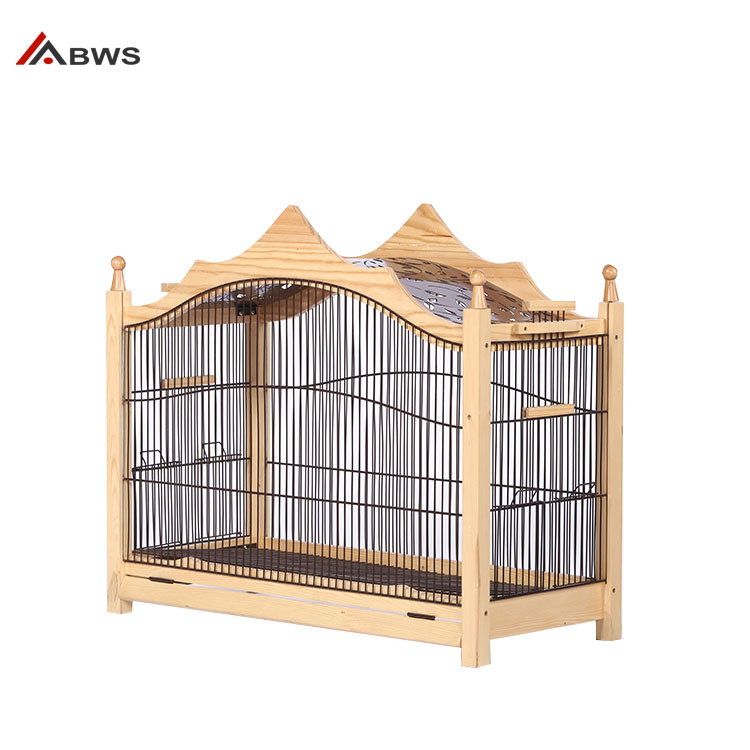 Useful 6 Doors Pet Store Display Cages Made of Wood and Metal
Order(MOQ):50
Payment Terms:EXW, FOB Or CIF
Product Origin:China
Color:Wood, black
Shipping Port:Shenzhen
Lead Time:30 Days
Service:Customization Service, Lifetime After-sales Service.
How to display in pet stores?
Pet store display cages are necessary for pet stores, as pet stores are merchandising different products, pet food cans, chew toys, clothing, bedding and more. Pet supply stores incorporate a wide variety of retail store fixtures to create a positive shopping environment. Shelving is perfect for retailers looking to display large, heavy pet supply store products, such as bulk bags of pet food, dog crates, and aquariums. While display stand is good for displaying pet toys and foods. And the display cage is useful for pets.
What's the trend of pet products market?
According to a recent forecast, is expected to reach almost 110 billion dollars by the end of 2021. Fortunately for pet store owners, recent data from Pet Product News suggests that even with increased competition from e-commerce supply sites, the market share of pet sales still favors brick and mortar over online by around 75% to 25%. So real pet stores are much more favorable than online shops. And to stand out among your competitors, custom store fixtures are necessary. Today we share with you a display cage that is useful for pet stores.
What are the features of pet store display cages?
Below is one of the photos of the pet store display cages which are made of metal and wood, they are in a special shape, house-like.
There are 6 doors for pets to get in and out. The metal grid panels on 4 ways keep the pets in. There is another grid panel on the base that leaves a gap to the bottom, so it will not be so hot for pets. And you can put pets bedding in for cats or dogs. The top is laser-cut with small holes of leaves that cats can play with.
The four poles also can be toys for cats and small dogs. Besides, both front and back grid panels can be put down, which are useful for big dogs. In order to provide a healthy environment for pets, we used clear paint.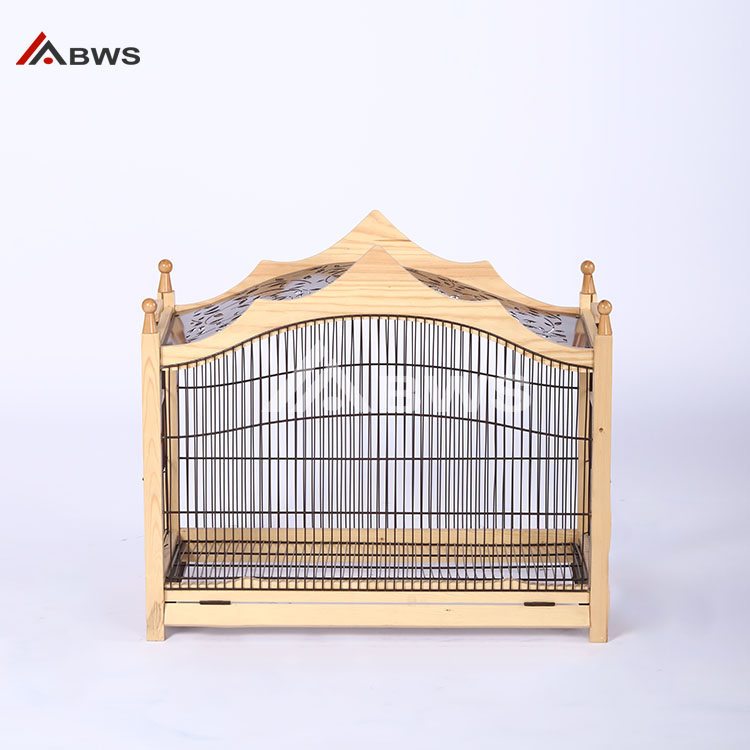 More details of this pet store display cage are as follows
Here are more photos that you can see more details of this display cage.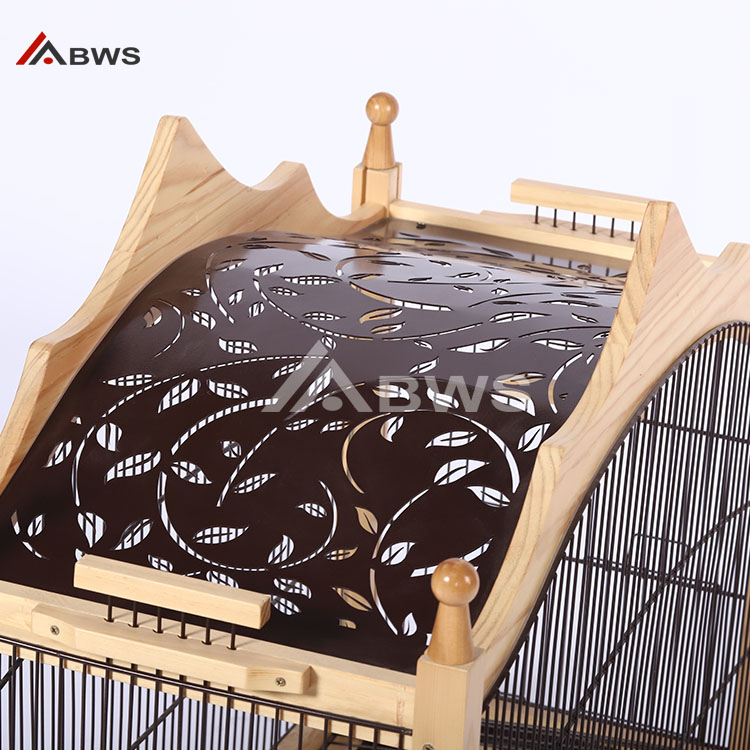 This photo shows the top laser-cut leaves in an arc shape.
This photo shows the door which is made of metal and wood is open for pets.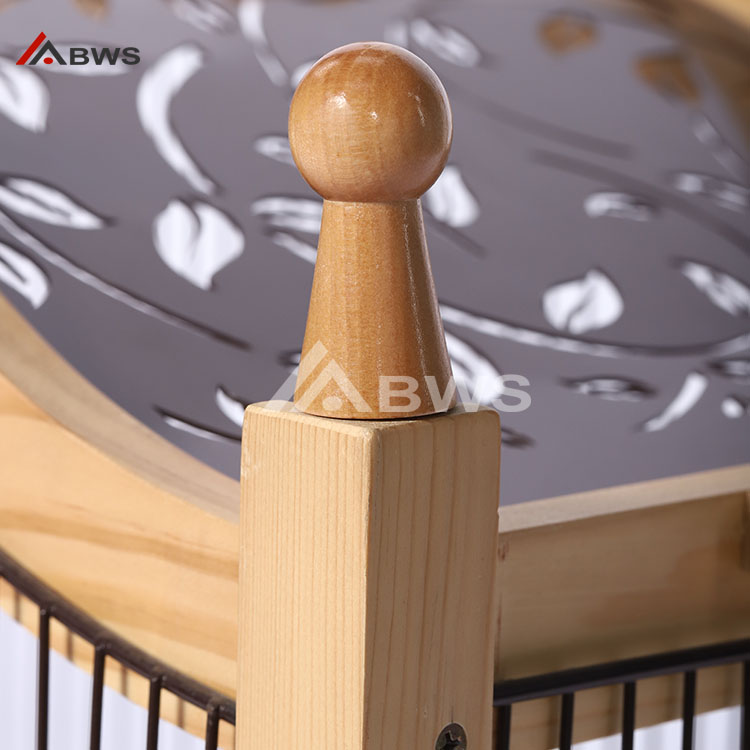 This photo shows the poles on the top which can be a toy for cats.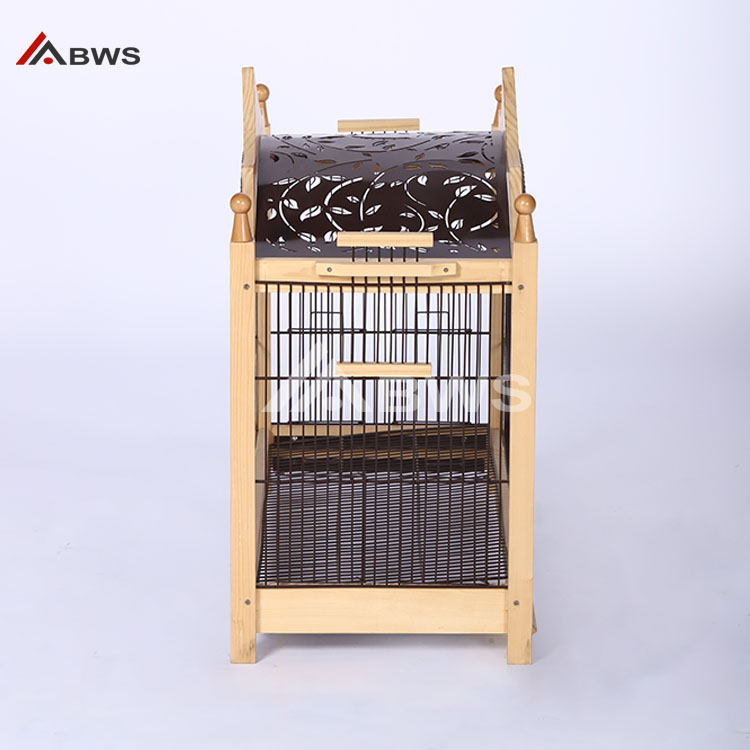 This is the side of the display cage, there are one door on the top and two metal wire doors on the bottom.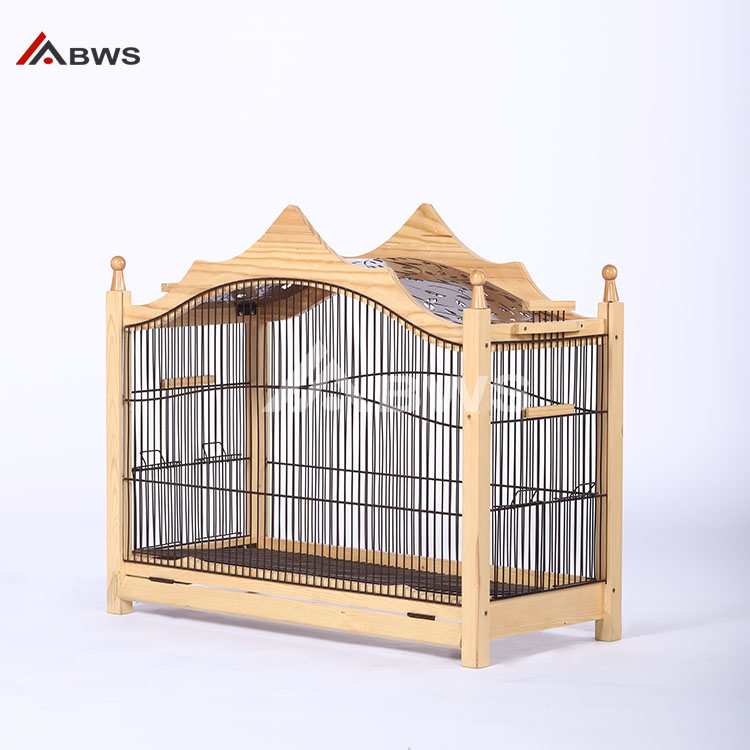 From this photo, you can see the sides doors better. It is stable and useful for pet stores.
Can I customize pet store display cages?
Yes, we accept custom pet store display cages as we are a custom display fixture factory in China. You only need to share with us what kind of pet store display cages you are looking for.  We can design according to your needs. After a design is finished, we will send you a rough drawing and 3D rendering for reference. After your permission for the design, we will make a sample for you. It takes around 5-7 days according to the construction of the display.
Only the sample is approved, we will arrange the mass production based on the sample, and it takes around 20-25days to finish.
What have we made?
Below shows you 9 displays we have made for different customers. And making pet store display cages is easier than custom display fixtures. We are sure our more than 10 years' experience will make you satisfied.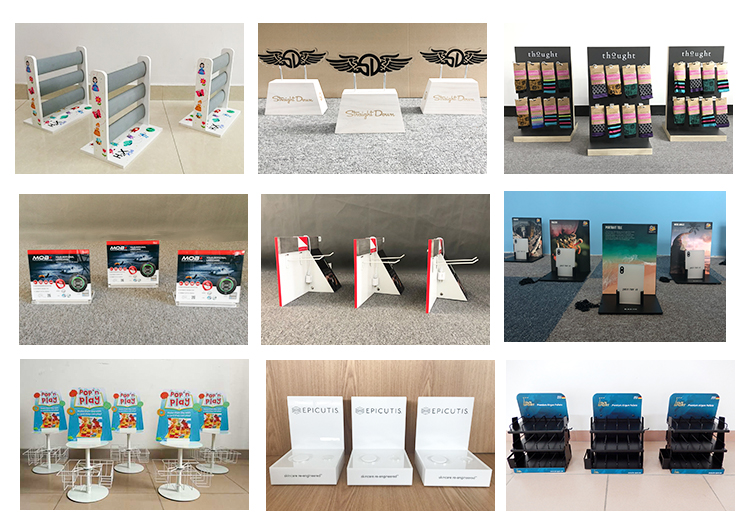 If you have any questions or need more information for custom displays, please do not hesitate to contact us. Send an e-mail at jh@bwsdisplays.com or just give us a call, we will be glad to work for you.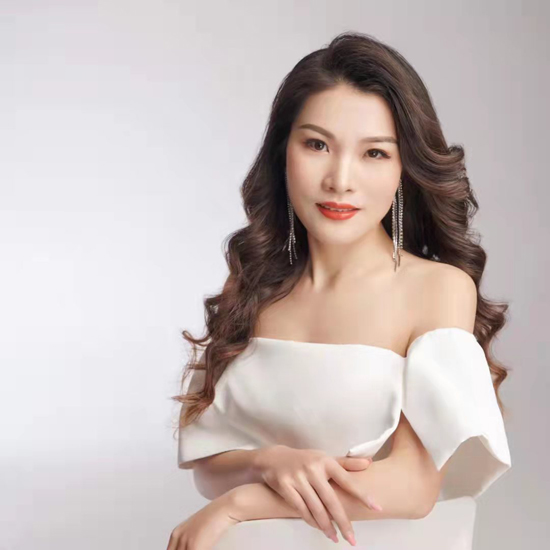 jessie huang
Love what we do and do what we love! Enjoy life, enjoy working in BWS DISPLAYS.