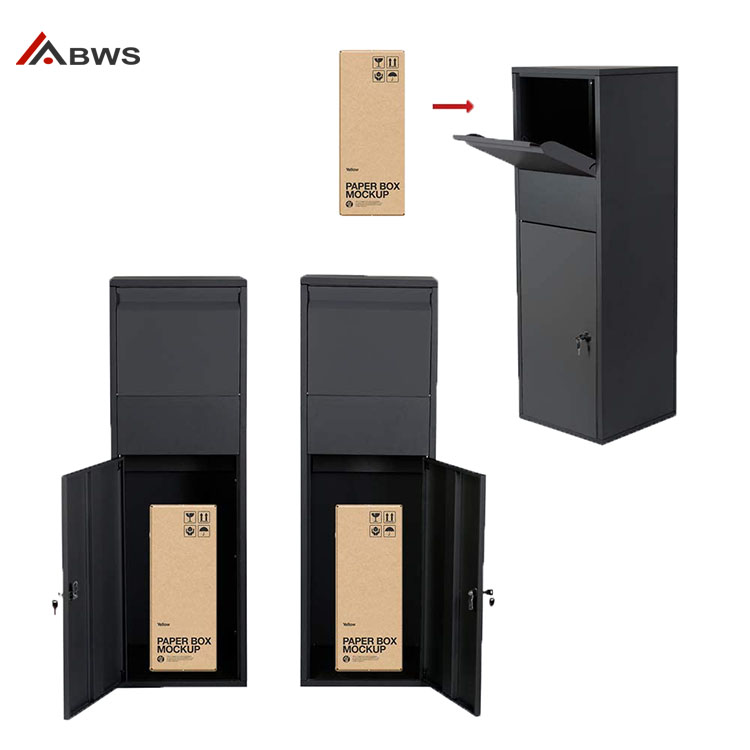 Strongly Recommend 2-layer Parcel Drop Box Made of Metal
Order(MOQ):50
Payment Terms:EXW, FOB Or CIF
Product Origin:China
Color:Black
Shipping Port:Shenzhen
Lead Time:30 Days
Service:Customization Service, Lifetime After-sales Service.
Why parcel drop boxes are important?
A parcel drop box is necessary for every online shopper. Nowadays, online shopping is very popular. In 2020, over two billion people purchased goods or services online, and during the same year, e-retail sales surpassed 4.2 trillion U.S. dollars worldwide. In the year of the pandemic, global retail e-commerce sales grew with more than 25 percent, with Argentina reporting the higher percentage growth.
A parcel drop box provides a secure way of locking up important items such as large envelopes, packages, and more and it allows packages to be deposited directly into your home, safe from thieves. During the pandemic of Covid-19, it is also important for personal protection to get rid of direct contact with someone you don't know with a parcel drop box.
Where the parcel drop boxes can be used?
The parcel drop boxes can be used out of your house, in offices, in warehouses, in schools to keep your parcel safe in case you can not pick it up in time. Below is one of the parcel drop boxes we have made for your reference.
What are the features of this parcel drop box?
This drop box is made of metal in 2 layers, top and base. The base is with a lock for big parcels, while the top is for small parcels. It is powder-coated in black color, it is easy to clean. And there is a top cover for this drop box, so you do not need to worry about when it is used outside during the bad weather. The dimension of the drop box is 460*450*1400mm. The package of this box is one piece per carton, the package size is 1445*505*495mm, it is about 26.9KG. We will pack the box safe for shipping, there are protections in box.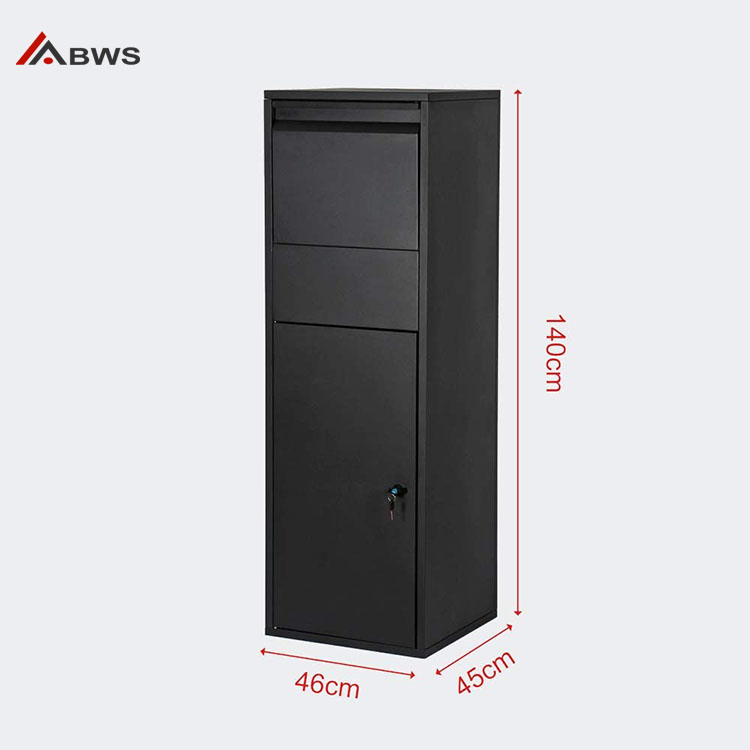 Do you have more photos to show more details?
Yes, please find below photos for your reference.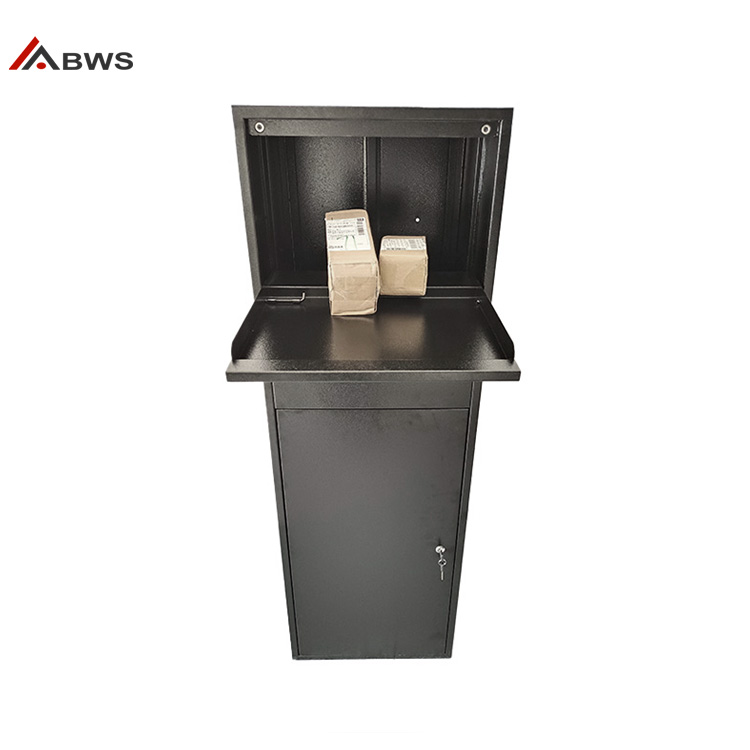 This photo shows when the top is open, it can store small parcels.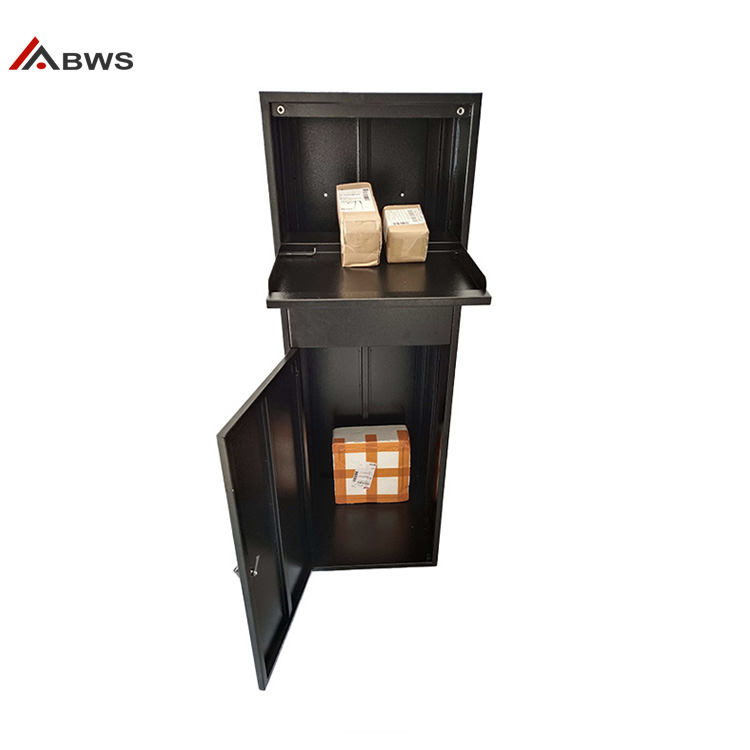 In this photo, both the top and base are open for parcels.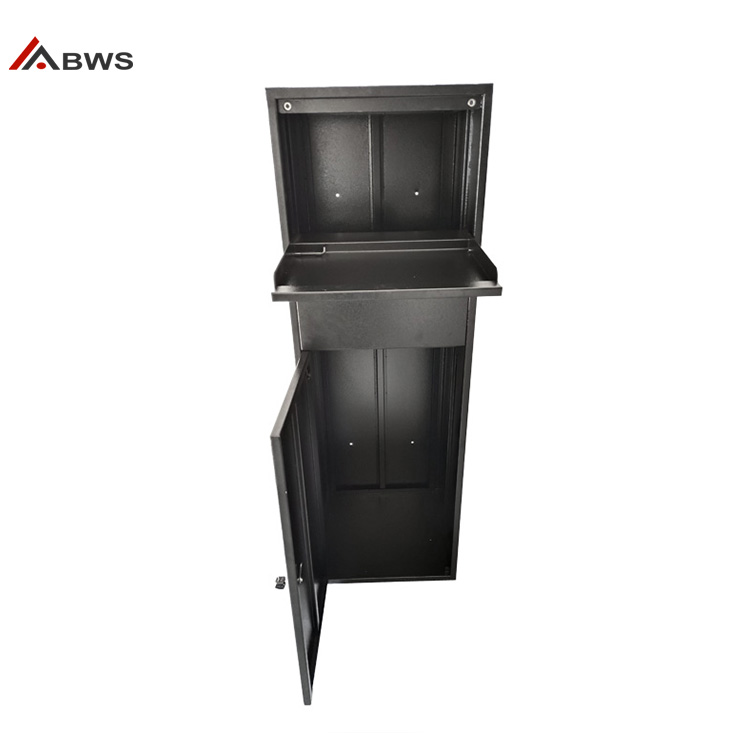 Without parcels, you can see more details about the box, with holes on the back panel, it can be mounted directly to walls.
How to order drop boxes?
We are a factory with metal production lines, and we accept customized products too. For this drop box, if you do not need change, we can make a sample for you first. If you need to make some changes or add your brand logo on the drop box, just send us your logo files and tell us how do you want to change it, we can make it for you. We will send you a rough drawing with 3D rendering before a sample is made.
After a sample is confirmed, we will arrange the production for you. We will control the production to make sure the products be the same as the sample. We have over 10 years of experience in export, our team will arrange the shipment for you too.
How long does it take to produce?
It's up to the quantity and construction of the drop box you ordered. Normally, it takes around 20-25 days for pass production after we received your order. If you need them urgently, we can give you extra support to hurry up, the lead time will be one week shorter.
What have we made?
We are a professional factory of custom display fixtures, while we want to offer better service by offering related products. Because we have the capacity and ability to make something like parcel drop boxes, photo frames, trust bins, they are necessary for homes and offices.  Below is one of the picture frames we have made.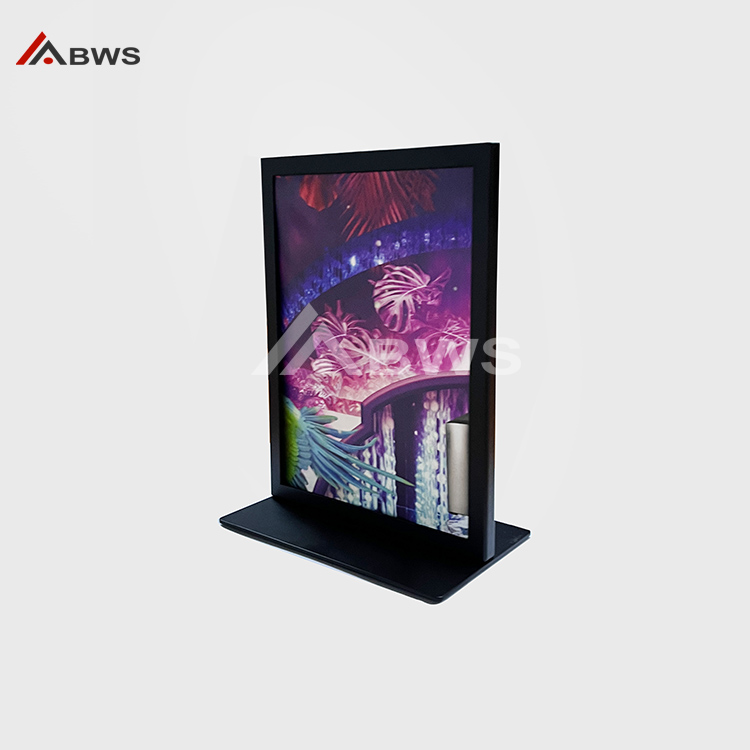 It is simple but useful for every home. It is made of metal too.
The custom displays are more complicated, Below are 6 displays we have made, which the buyers are happy with them.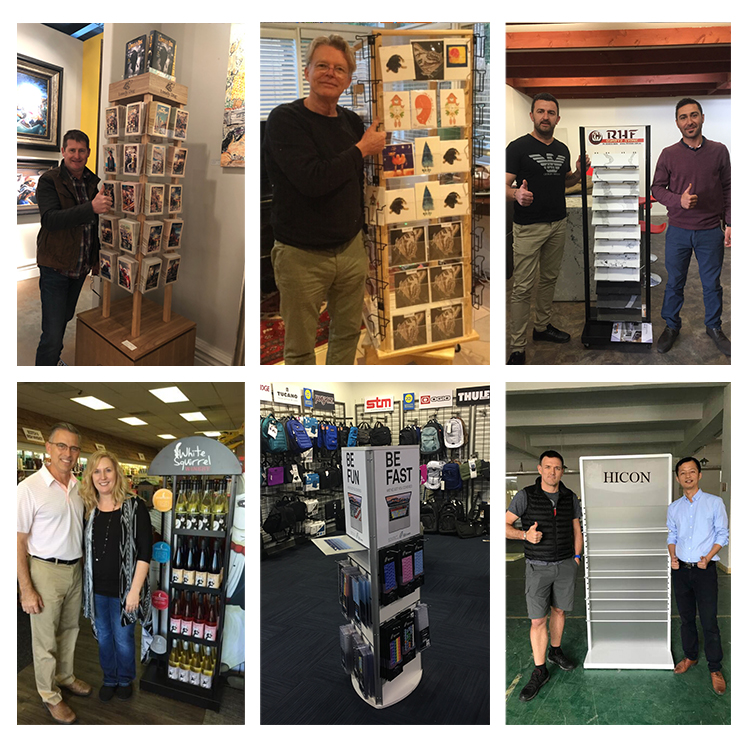 You can contact us now to get started, just mailing to jh@bwsdisplays.com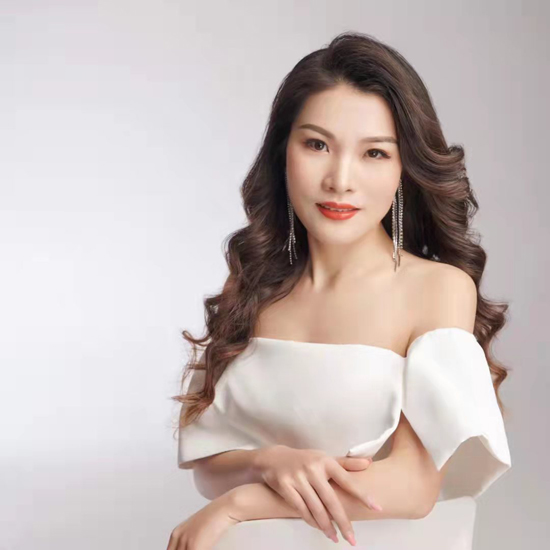 jessie huang
Love what we do and do what we love! Enjoy life, enjoy working in BWS DISPLAYS.