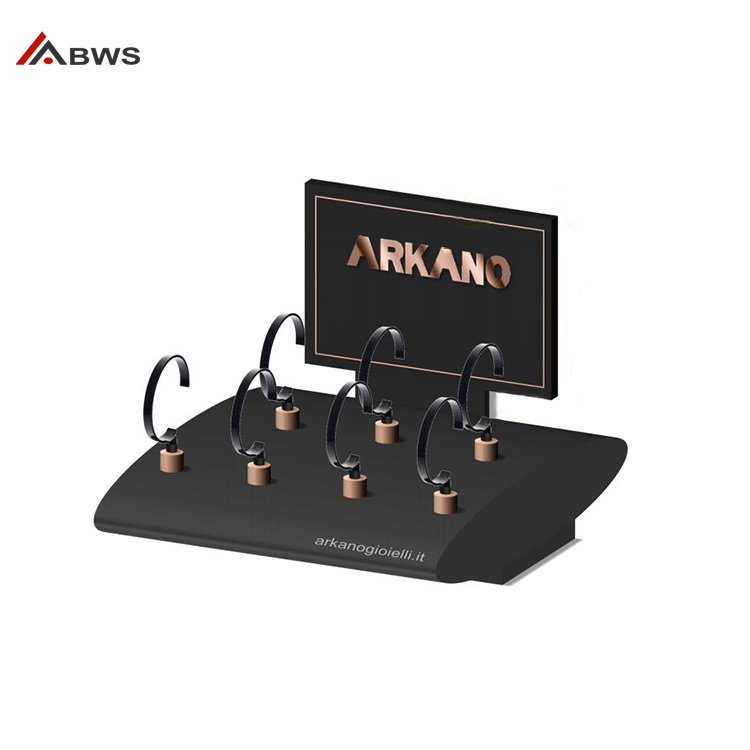 Creative Watch Display Stand Tabletop With 7 Holders
Order(MOQ):50
Payment Terms:EXW, FOB Or CIF
Product Origin:China
Color:Black
Shipping Port:Shenzhen
Lead Time:30 Days
Service:Customization Service, Lifetime After-sales Service.
Why do you need watch displays?
To Keep your timepieces pristine and secure, a custom watch display stand is one of the choices.  And watch displays make it easy for shoppers to reach your watches when you display them in the right way.
How many choices do you have for displaying watches?
There are watch display stands, watch display racks, watch display cases, watch display cabinets, watch display boxes, watch display trays and more to display watches in different ways. Besides, these displays are in different sizes, different designs, different functions, different styles, so you have too many choices.
Where is the watch display stand used?
Watch display stand is mainly used to hold watches and makes watches present to the clients better. The watch displays are commonly used in brand watch stores, watch shops, jewelry stores, luxury stores and more. Below is one of the watch display stands we made for ARKANO retail stores. It can display 7 watches at the same time.

Why did we make the watch display stand as in the picture?
ARKANO 's jewelry conquers world markets by positioning itself in the best showcases in the world: the United States, Russia, Middle East, Western and Eastern Europe.
And ARKANO needs a luxury watch display stand for tabletop,  it should match the belt color of the watches. And their brand logo should be shown on the display stand.
And we made this watch display stand as you see.
What's the feature of the watch display stand?
This watch display is made of MDF with black painting finishing. It is has a special shape with an arc surface. The back panel is with custom logo, which is laser-cut letters with rose gold color.  It is with 7 bases which are in the same color as the logo for watch holders. It can display 7 watches on a tabletop at the same time.  The whole base of the display stand is like a pillar, which is safe and comfortable for watches.
As the back panel is detachable. It can be taken off from the base. So this watch display stand will be in a flat package, which saves costs. And it is easy to assemble, you just need to insert the parts into the MDF base. Below is a photo of the display stand without watches that you can view more details.

The overall appearance of the watch display stand is elegant and gorgeous. Finishing is smooth which tells the quality of both watches and display stand.

This photo is taken from the side, watches are on the display stand. Metal C-ring holder is in rose gold color which is near the color of watch belt, they match well.

From this photo, you can see that the C-ring is black acrylic, and the base letters are silk-screen silver that is nice and high-end.

This is the watch display stand without watches, it is stylish.

From this picture, you can see the hole on the C-ring holder, this shows how the C-ring is inserted. The acrylic C ring is thick enough to hold watches.
How do we make the watch displays?
It is simple to make the watch display stand you are looking for. First, we have to know the basic information, what types of display stand do you need, it will be a floor-standing style or countertop style? How many watches display you like to display at the same time, what material will be used for, what color matches for your products, where do you want to show your logos, etc. After confirming all details, our team will design for you. And we will send you a rough drawing and 3D rendering.
Below is a 3D rendering with dimensions of the watch display. From the 3D rendering, you know what the display stand is like before prototyping.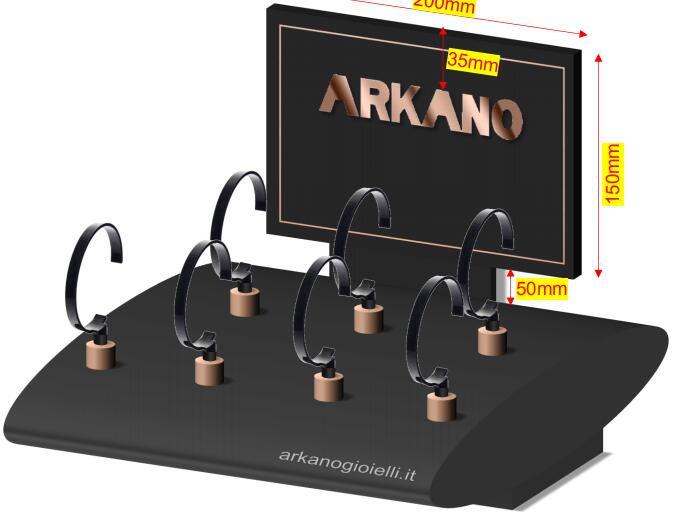 After you confirm the drawing, a sample will be made. After the sample is confirmed, we will arrange production according to the details of the sample. And we will assemble, test and take photos of watch displays for you before delivery. And you do not need to worry, we will help you arrange the shipment too.
Are there any other designs for reference?
Yes, there are other watch displays for your reference.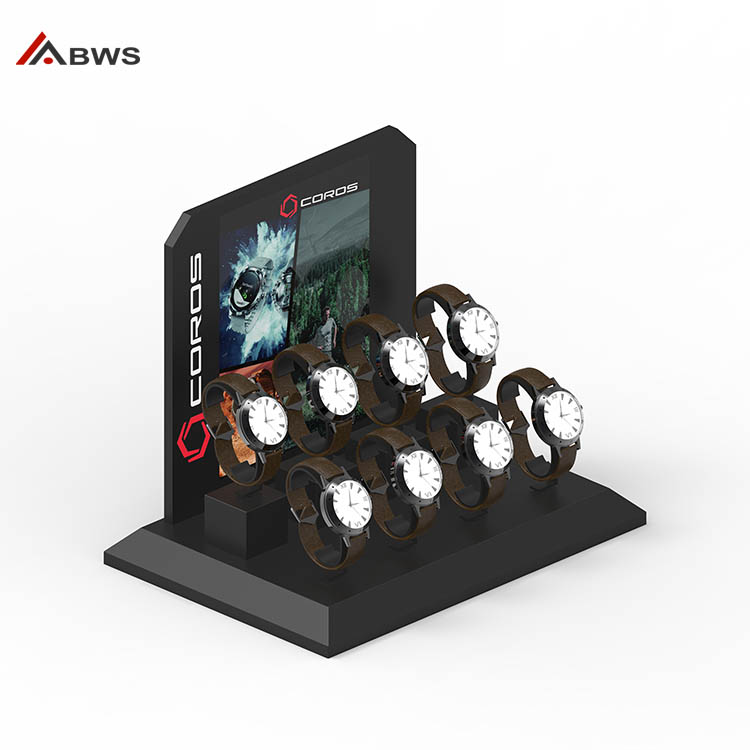 This watch display is designed to display 8 watches at the same with a video player. It is black. And it is made of wood and metal.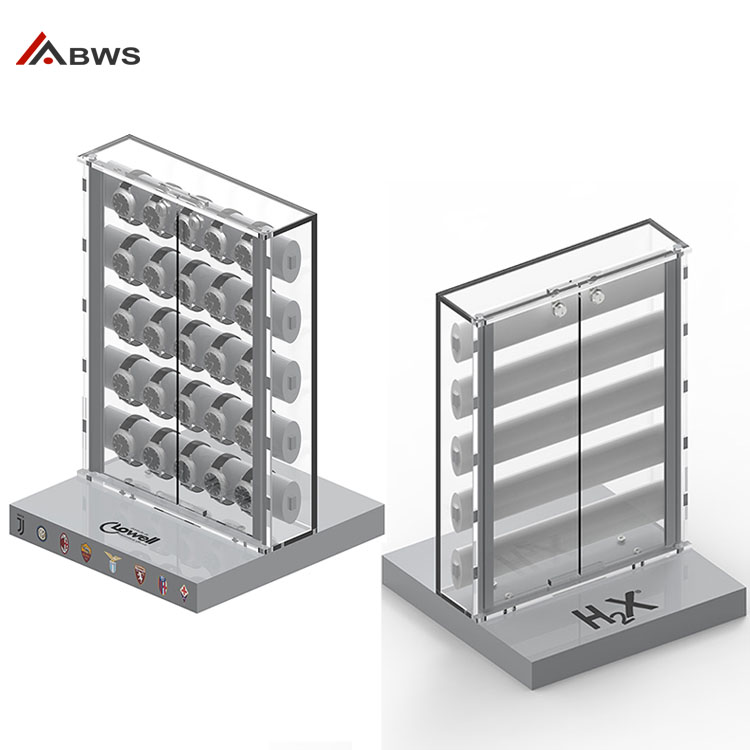 This watch display case is with locks, it keeps the watches from theft and dust, but shows the real beauty of watches.
How do customers think about the display stand we made?
Customers are satisfied with what we have made. The below photo is one of these feedbacks.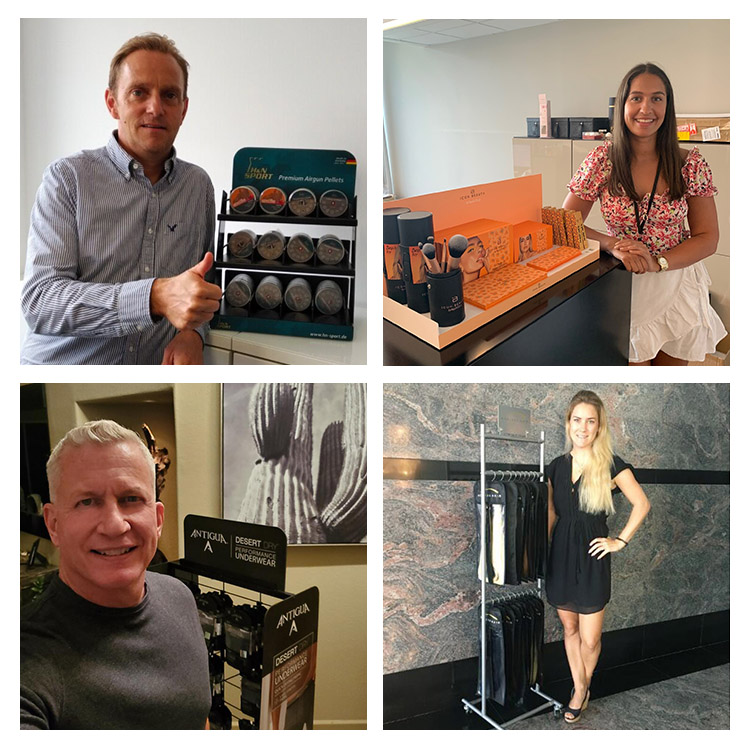 Start your project with us now?  Mail to Jessie at jh@bwsdisplays.com now.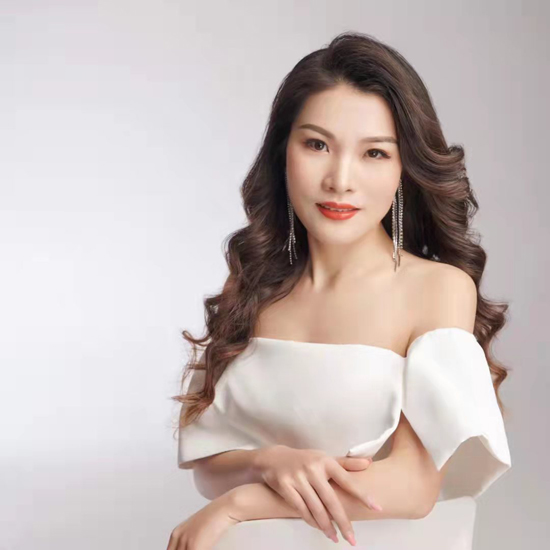 jessie huang
Love what we do and do what we love! Enjoy life, enjoy working in BWS DISPLAYS.