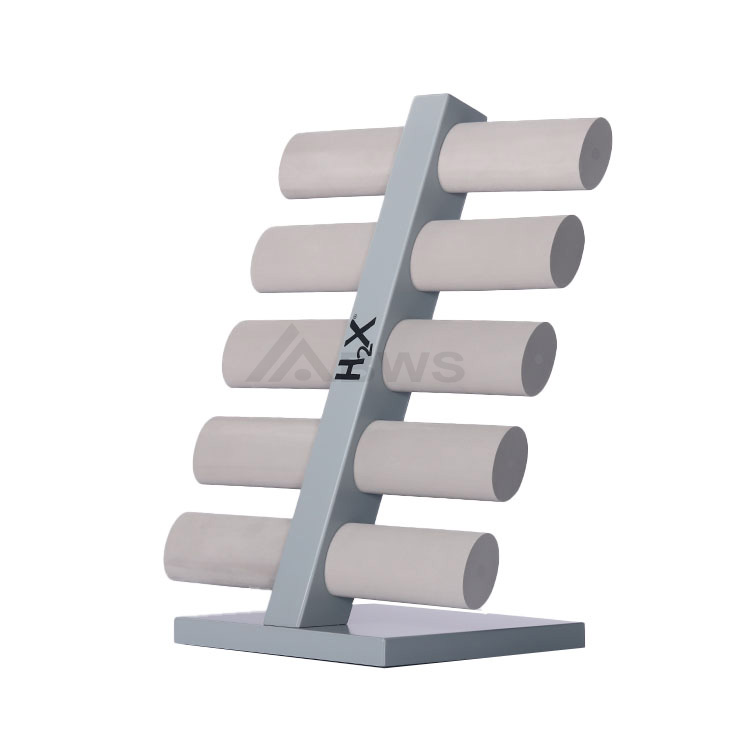 Tabletop Novelty 5-layer Watch Display Rack Made of Wood EVA
Order(MOQ):50
Payment Terms:EXW, FOB Or CIF
Product Origin:China
Color:Gray
Shipping Port:Shenzhen
Lead Time:30 Days
Service:Customization Service, Lifetime After-sales Service.
What does watch display rack do?
Watches can be expensive. You wouldn't want your watches to be damaged while on display. A watch display rack is designed to keep your watches organized and safe. Besides, with your brand logo, it is an effective merchandising solution, which will get more attention from shoppers and help you sell.
Where to buy watch display rack?
There were many ways to get a watch display rack, while if you for your stores, it is much cheaper to buy from a factory. BWS is a factory of custom displays that accepts custom displays. Custom displays make you stand out among competitors. Besides, after-sales service is better if you work with us. If there are any questions about these displays we made, you can contact us any time, we will give you solutions.
We can make a single watch display stand, multiple watch display stand, watch display rack, watch display cases, watch display boxes, watch display cabinets in different materials.
Today, we are sharing with you a watch display rack that is designed for H2X, which is a unique alchemy, watches are made of elegance, sportiness, color, and simple shapes, but rich in details, done with the most impressive care.
H2x people are sharing that everyone would wear watches. The person that we meet every day a specific idea of what we are and of what we want from life, from every single person we get in touch with, from everything we do, from every place we're and we'll be, from every situation that we would be living today, tomorrow and in every single day to come. Freshness, simplicity, animation, and vitality forever!
What's the feature of this watch display rack?
It is a watch display rack made of wood and EVA, the wood base and wood stand to hold watches are painted gray, and there is a brand logo on the front of the middle stand. 5-layer watch holders are made of gray EVA, which is friendly to watches, they will not damage them. And this watch display rack is a knock-down package, while it is easy to be assembled, you only need to insert EVA bars to hold watches and screw them to the base.  Rubber feet make this watch display much more stable.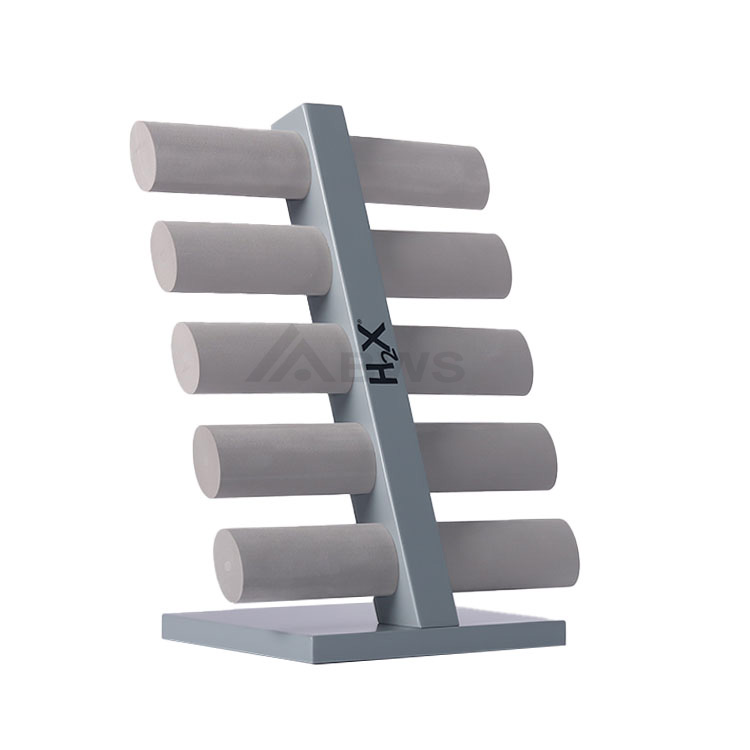 Below are detailed photos of this watch display rack.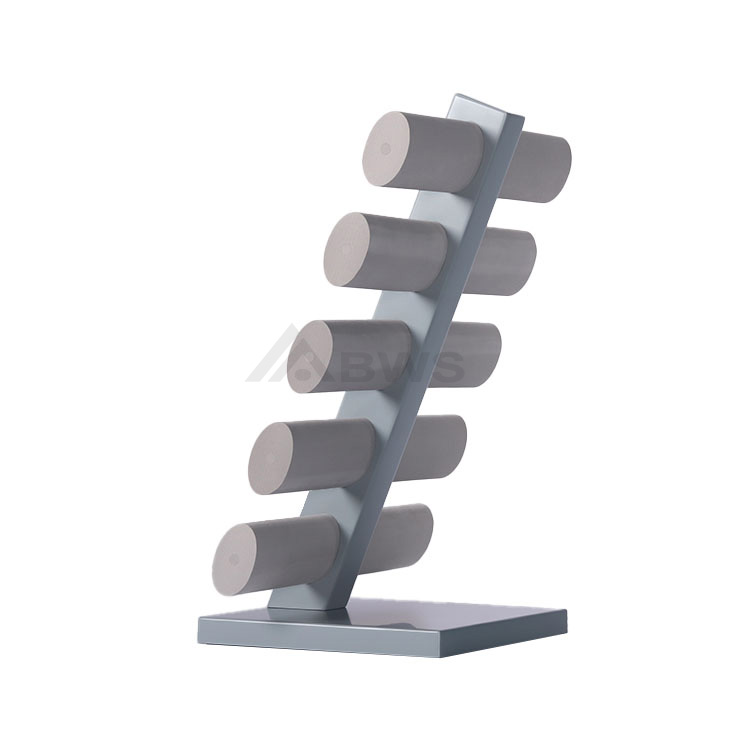 This photo is taken from back.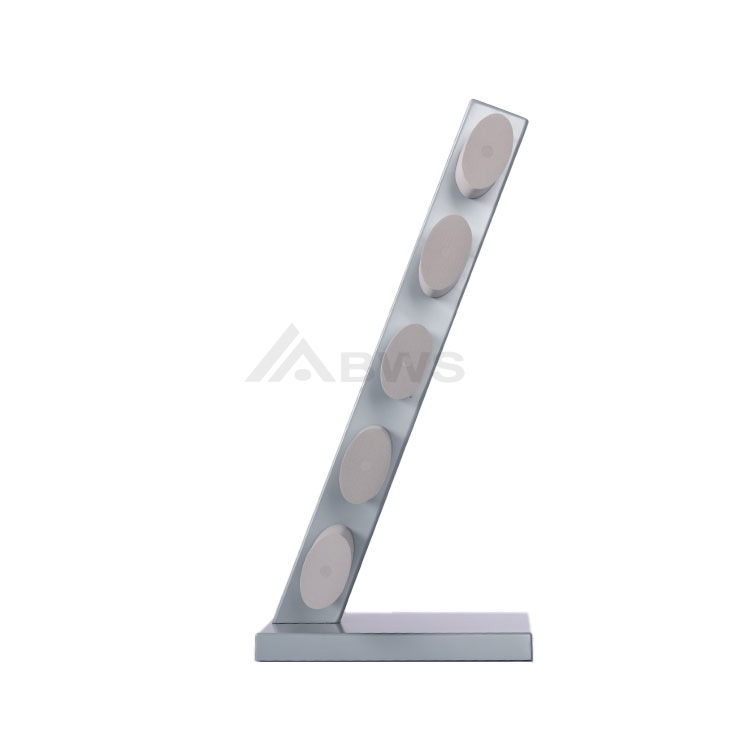 This is from the side.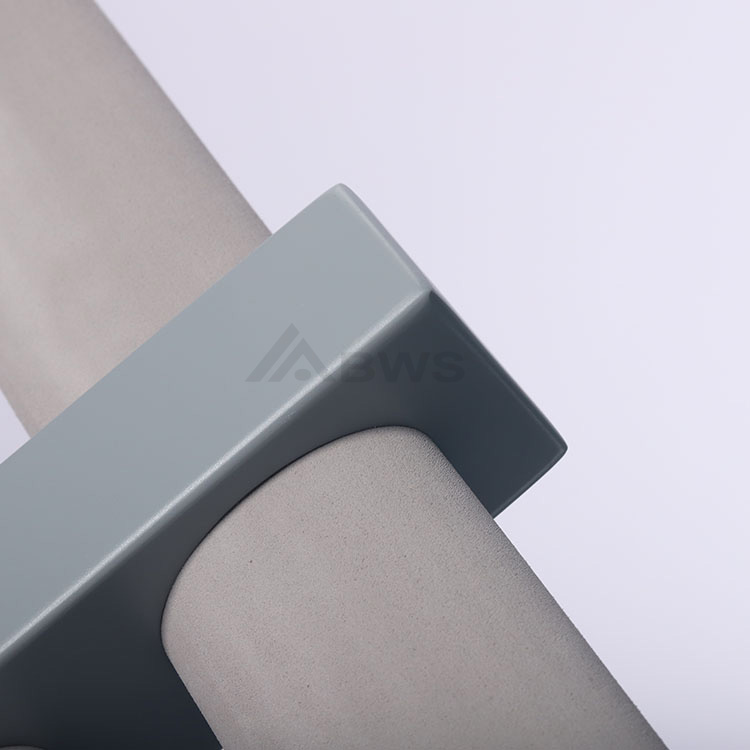 EVA and holes on the stand match very well.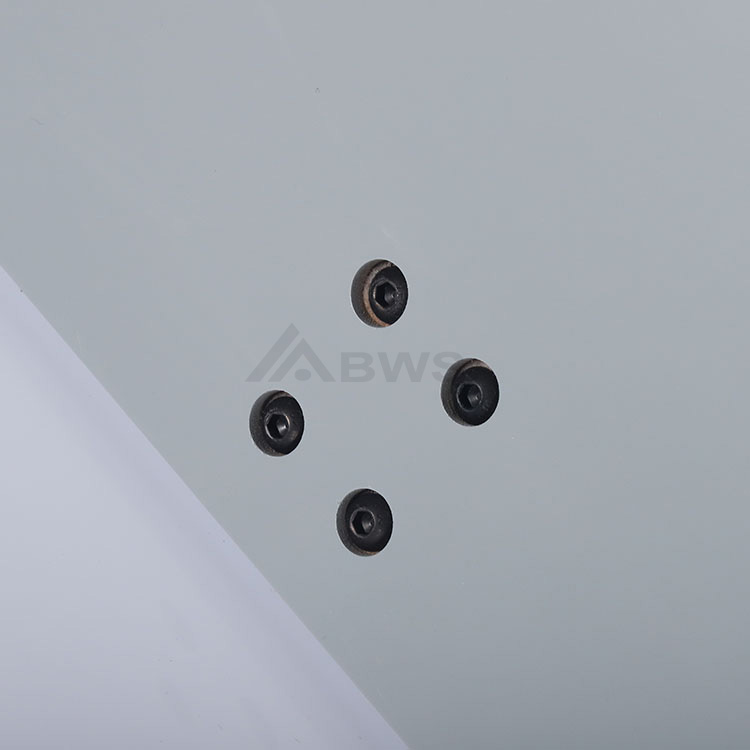 4 screws to set up the stand.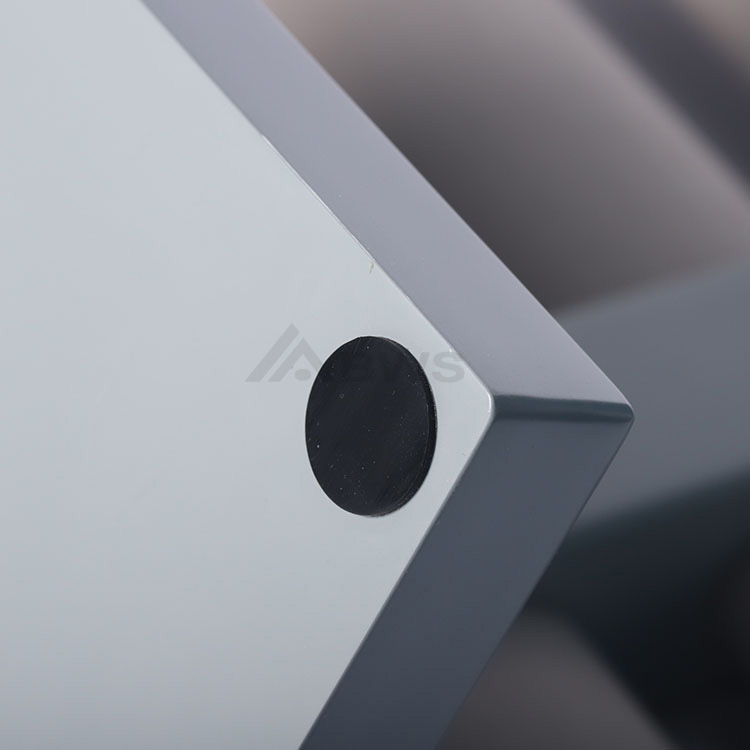 Rubber feet make this watch display rack safer.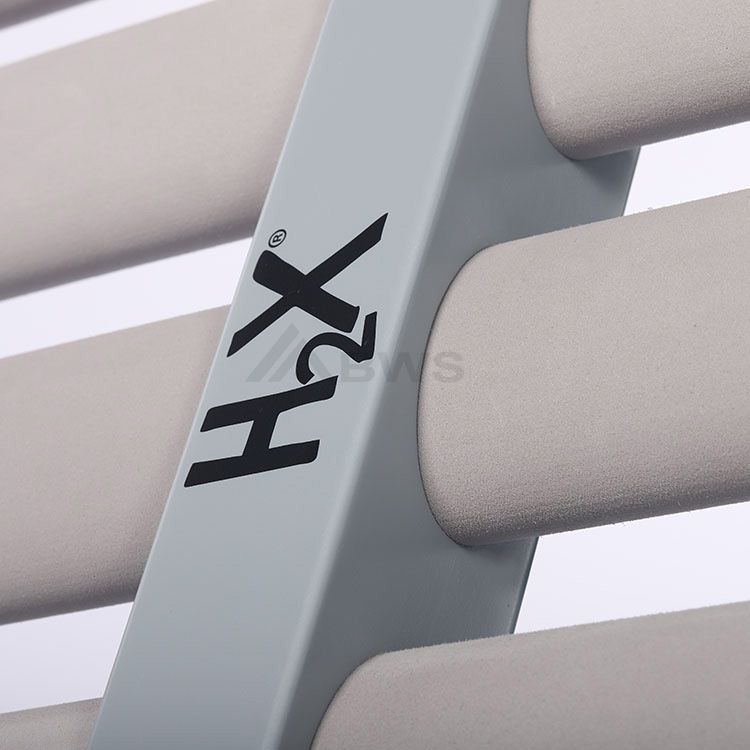 Brand logo on the front.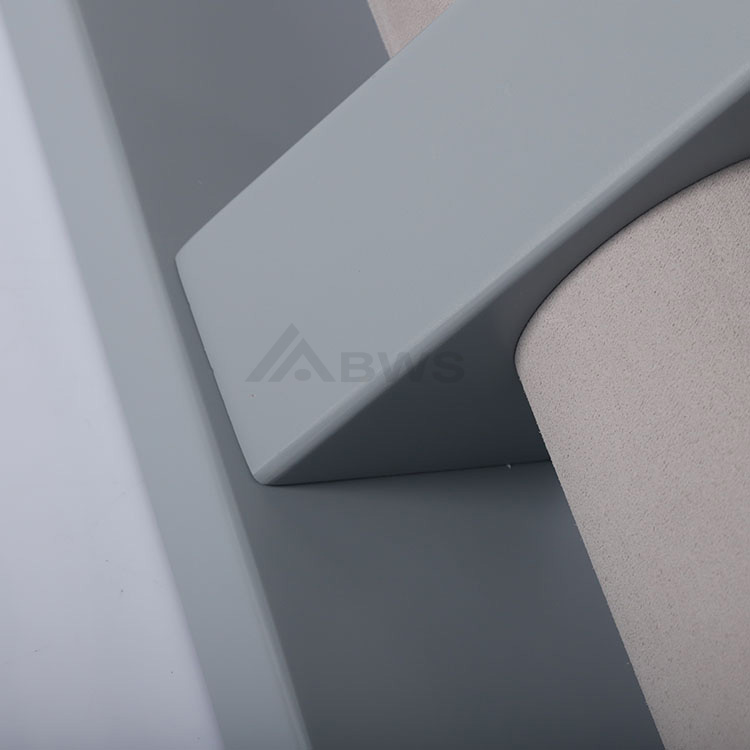 How to build watch displays?
All displays we made are customized, there is no stock. To make your custom watch displays, we need to confirm your needs first. After confirming some basic elements like what kind of displays you prefer, what material you like to use, how many watches you need to display, how many you need, etc., we will design watch displays for you by a rough drawing and 3D rendering. Colors you choose should match your watches.
You can make some changes to the rendering. Then we make a sample according to the change. After a sample is confirmed, we will arrange production according to the details of the sample. And we will assemble, test, and take photos of watch displays for you before delivery. We will help you arrange shipment too. We know you care about quality, and we have strict quality regulations and our QC will check all and make sure everything is right. And safety package is also very important, so we take care of it too.
Do you have other watch display solutions?
Of course, if you have no idea of what kind of watch display you choose, you can contact us at any time. Our team will give you more designs for reference and give you suggestions. Below are a few designs we made for your reference only.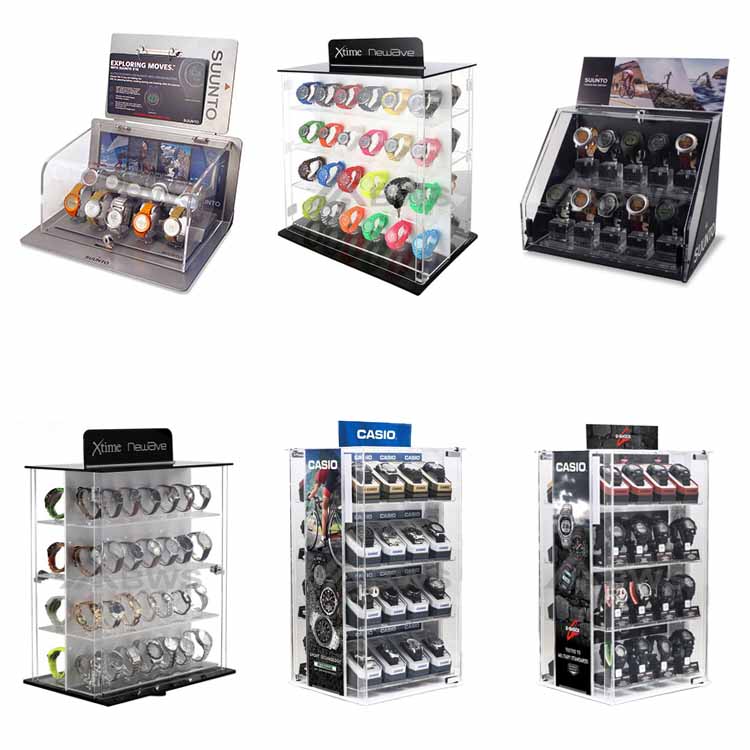 What we have made?
Below are 9 designs we made. We have the confidence to make you satisfied. Contact us now to make your brand displays now.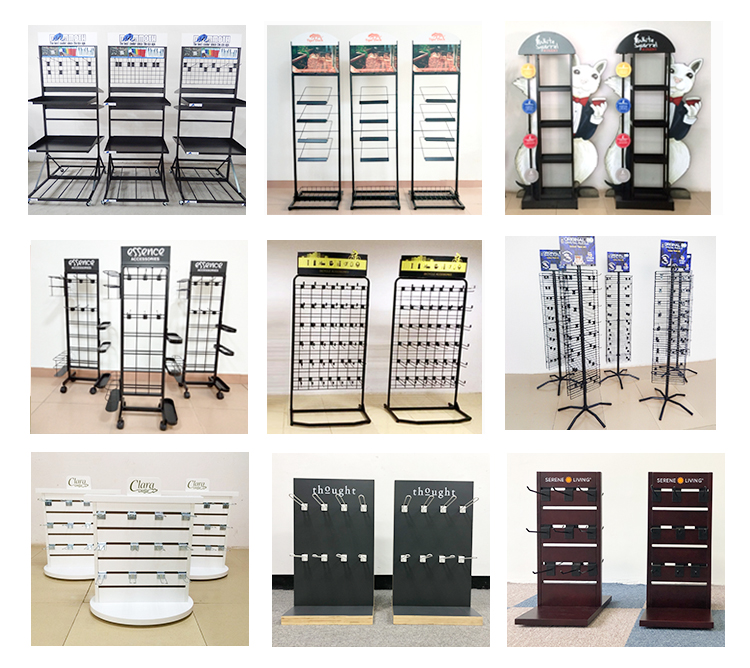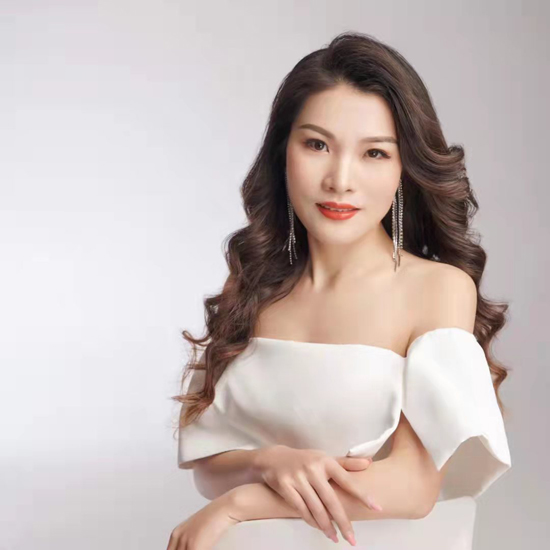 jessie huang
Love what we do and do what we love! Enjoy life, enjoy working in BWS DISPLAYS.