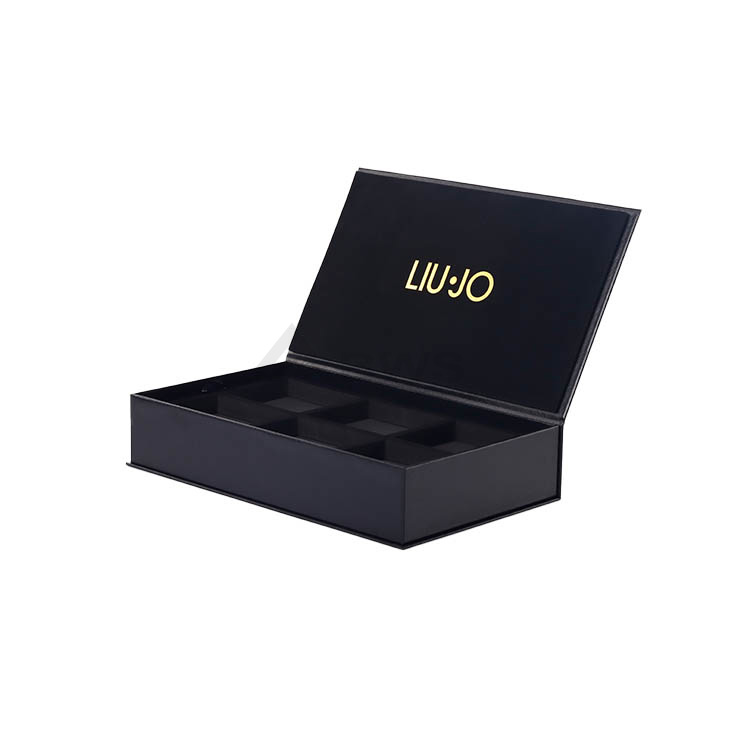 Lurking Retail Watch Display Case Large Cardboard In 2 Rows
Order(MOQ):50
Payment Terms:EXW, FOB Or CIF
Product Origin:China
Color:Black
Shipping Port:Shenzhen
Lead Time:30 Days
Service:Customization Service, Lifetime After-sales Service.
Why do you need a custom watch display case?
Watch box or watch display case that will protect your watches, keep them organized and shield them from dust, and dirt. Besides, a custom watch display case with a brand logo is good for brand merchandising.
BWS is a factory of custom displays, we can help you make your brand watch boxes and watch display cases, no matter you need luxury watch display cases, watch display case rotating, wooden watch display box, or watch display case with light, single watch display box or multi-watch display cases, we can make it for you. We make custom watch displays in different materials, wood, acrylic, metal, cardboard, and more. Today we would like to share with you one of the luxury watch display cases for Liu Jo.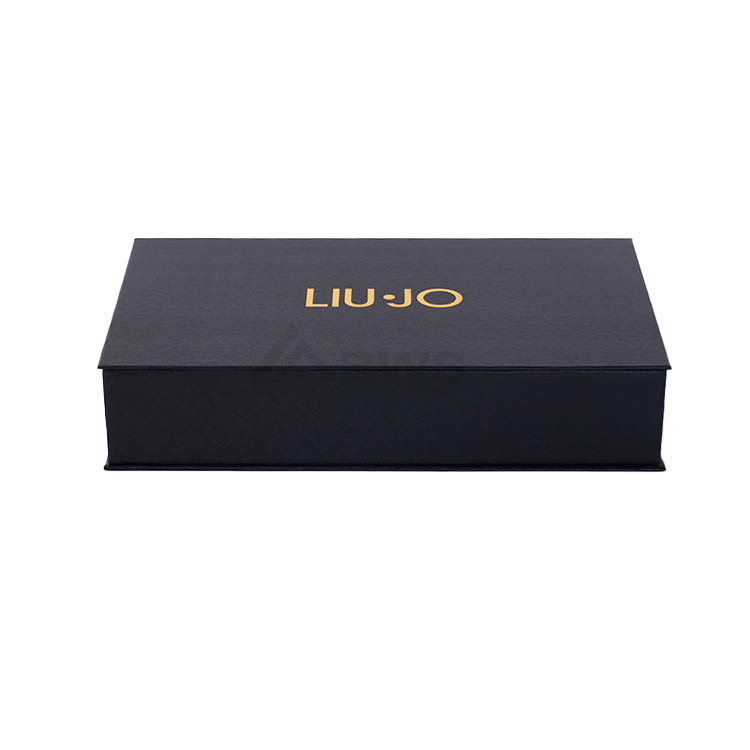 What are the features of this watch display case?
This watch display case is made for Liu Jo. Liu Jo is a premium Italian fashion brand that specialized in several lines for women including clothes, blue denim collections, shoes, accessories, luxury collections, beachwear, underwear, leisurewear sports collection, and kids' wear.
It is made of cardboard which is wrapped with vinyl and custom logo Liu Jo on both out and inner of the cover which is gold stamping. Vinyl is black, which makes the logo more outstanding. And there are two rows that are divided by EVA with 12 pillows for watches, and 6 pillows in each row, so it can display 12 watches at the same time. Pillows are made of EVA too which are strong and long lifetime. As you can see from below photos, the surface finishing is very nice, and so does the quality.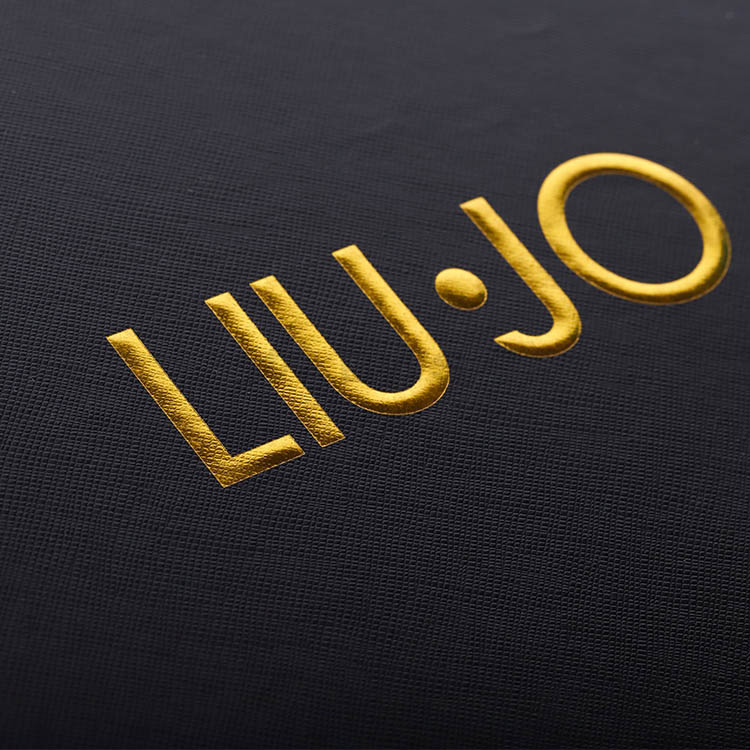 A custom gold stamping logo is lurking.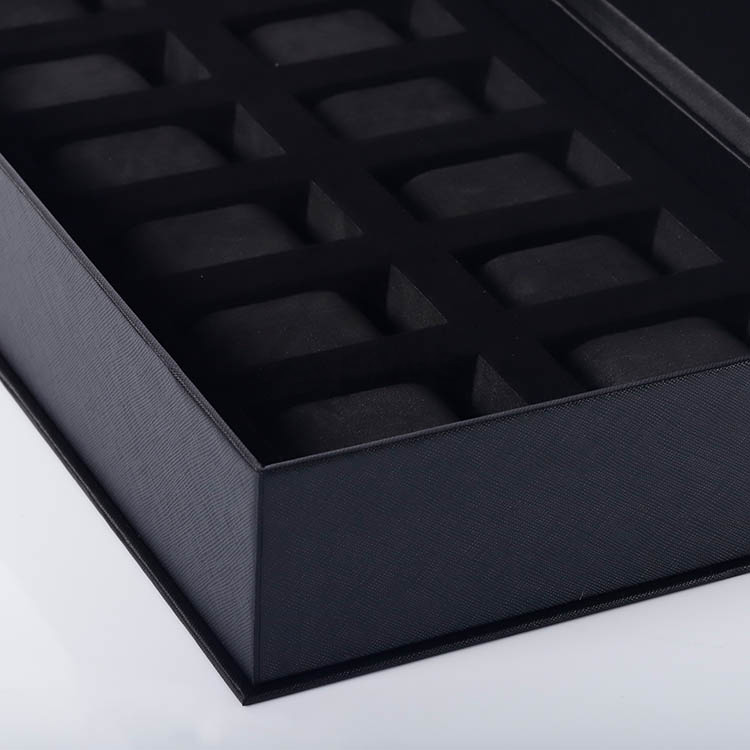 Pillows for watches, in an ellipse.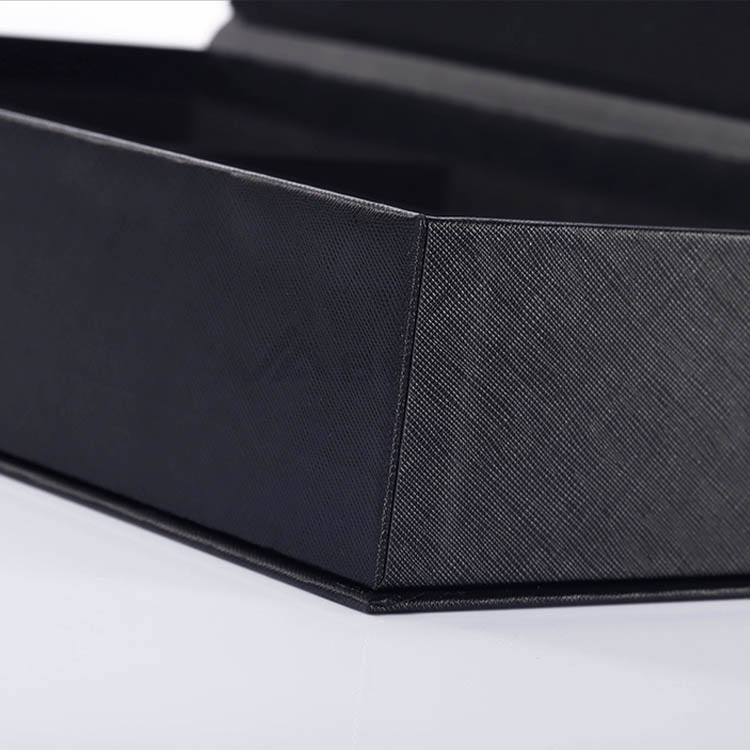 How to build a watch display case?
The first thing to do was decide what kind of watch display case you need, and what method of building the case is. No matter if you need a plastic divider system or something more solid, such as wood dividers routed to snap together, we can make it for you. We will send you a rough drawing and 3D rendering after you tell us your requirements in detail. How many watches do you like to display, what material do you prefer, where is add your brand logo, how many do you need, etc.
If you are satisfied with the design, we will quote you a factory price in terms of EX-work or FOB. After your order, we will provide a sample before mass production.  Because a sample is very important, during this process, we get all the original data and we can modify it according to your need. It is an effective way to avoid mistakes in mass production.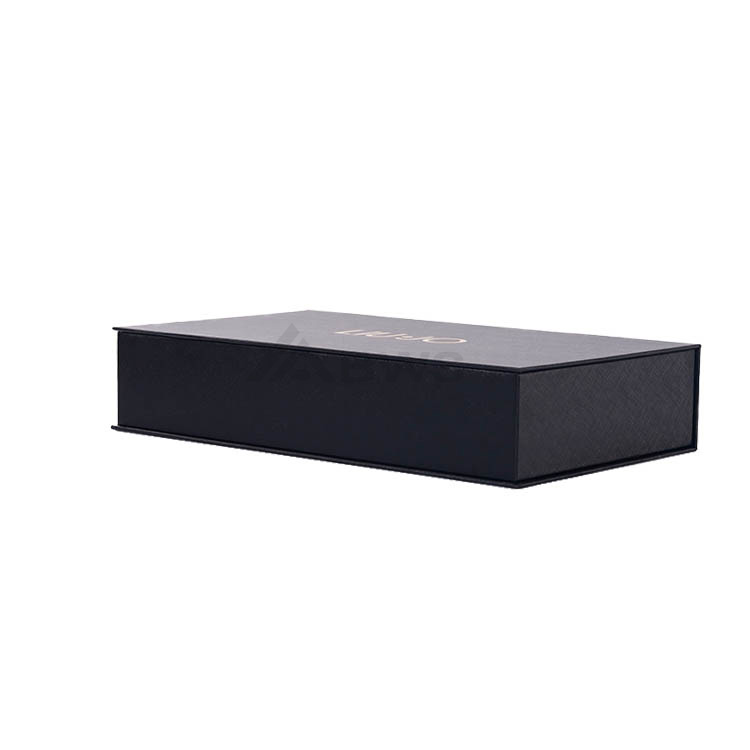 When a sample is finished, we will check all in detail, material, dimension, finishing, package, and more. And only you approve the sample, we will start mass production. Before packing, we will check everything, and compare it with the data record and real sample we made. Our aim is to make you satisfied with what we make. In this case, it is assembled as one set. If your design is a knock-down design, we will prepare assembly instructions for watch display cases.
When everything is done, we will arrange a safe package like what we have designed, to make sure it's safe. We will offer you packing lists and other shipping information if you need us to arrange the shipment. We also provide after-sales service, if you need any help, you can contact us any time.
Is the watch market growing?
The global luxury watch market size was valued at USD 7.18 billion in 2019 and is expected to expand at a compound annual growth rate (CAGR) of 4.3% from 2020 to 2025. The growing preference for using luxury watches as a status symbol among adults is a key factor driving the market.  And you need a custom watch display to stand out among competitors.
Do you have other designs?
Yes, please find below reference designs to get some watch display ideas. They are more than watch display boxes. If you need more designs or need more information, please contact us now. We will be glad to work for you.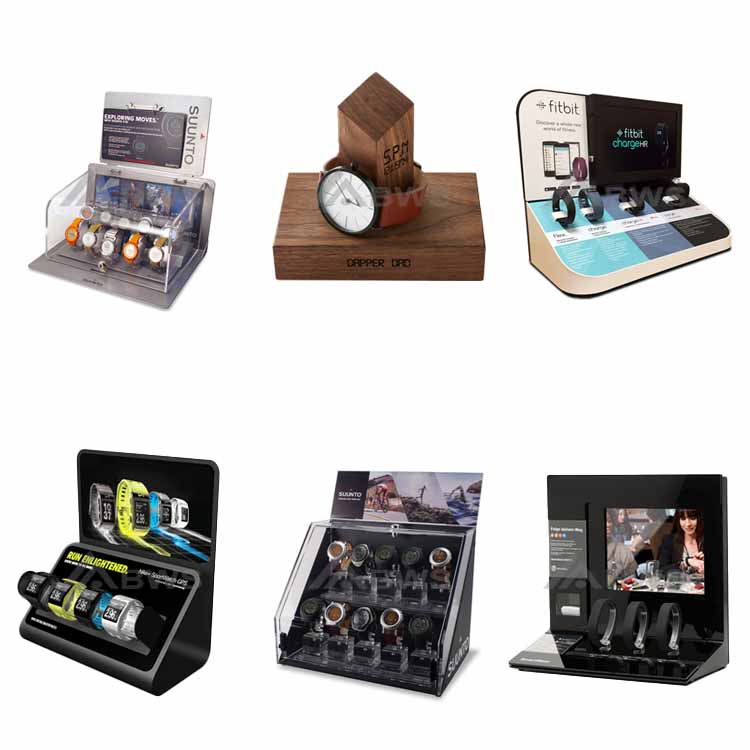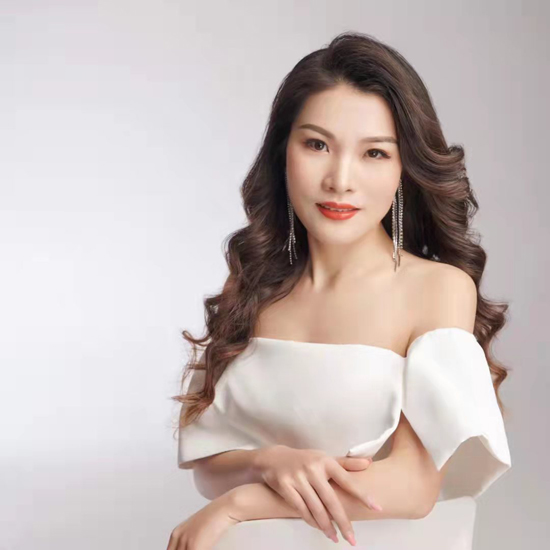 jessie huang
Love what we do and do what we love! Enjoy life, enjoy working in BWS DISPLAYS.