Complete Impressive Spinning Display Rack Sample Within 5 Days
A spinning display rack is one of the store fixtures to showcase products. It is welcome as it is convenient for buyers. Today we tell you the story of how we made a countertop spinning display rack for Steven Selikoff who owns Grow Rock.
2023 is a new start after Covid-19. Guangzhou Fair was held in April. A lot of clients came to China and visited us. Steven Selikoff is one of them. Steven Selikoff left a deep impression on us, as he is more than 70 years old. He is still working and trying to teach the young how to do business. His products work for agriculture to help plants grow bigger and faster by micro-currents of electricity.
Why did we make this spinning display rack?
The first contact was on Dec 30th, 2022, he found us when he was looking for a countertop display rack. Our spinning card display rack is similar to what he wanted. Below is the card display rack he saw.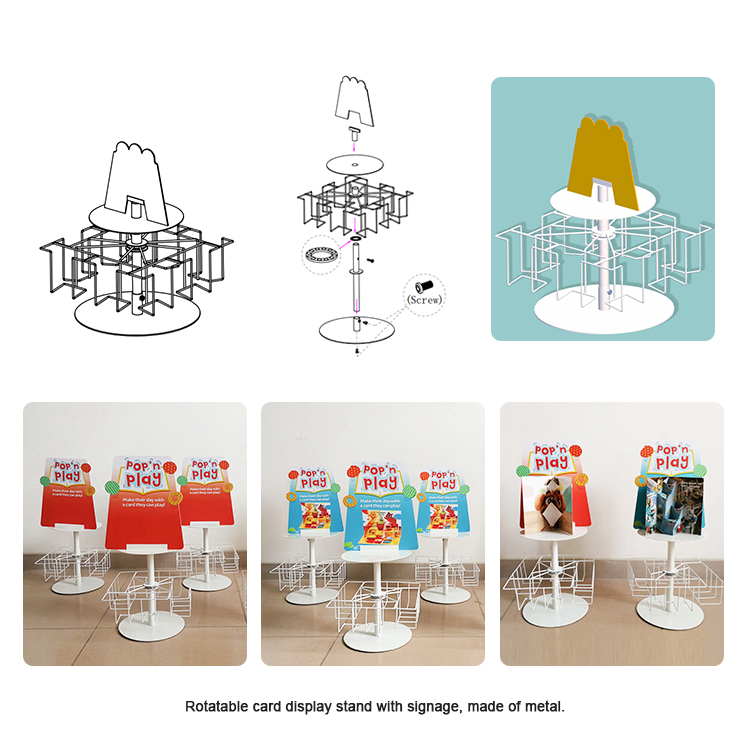 The story of this spinning display rack
Our sales Jessie sent the drawing of the card display rack for his reference immediately and told him that we would make the size a little bit bigger for his products. He checked the drawing and told us that there is a blister in the front, he wanted us to have the dimension to make sure the spinning display rack fits. The blister is 101.6 mm. In order to work better for him, our project manager Steven (Steven Display) joined this project. He gave Selikoff a video call in order to speed up as he needed this spinning display rack to attend the show on Jan 9th, 2023.
Time was tight. There were only 10 days left, including express time. We got the graphic and confirmed details with Selikoff on Dec 30th, such as leaving the inner gap as 105 mm to fit his products, and told him the reason. Bigger will be easy to slide down because the metal wire may have some tolerance. The next day, we started to make a sample. And we sent a production update to Selikoff on Jan 1st, 2023, New Year's Day. We updated the status to Selikoff on Jan 3rd.
On Jan 4th, the sample was finished, and we arranged for FedEx to ship it to the USA. The sample was finished, but the service was not.
Selikoff shared his display idea and sent us a blister sample on Feb 3rd. He needed a new spinning display rack. We update the drawing to him on Feb 7th after confirming all details. On Feb 20th, Selikoff told us he would like to place an order of 100 pieces. Because he was on a trip, we received the order on March 12th. And we made a pre-production for him. As he requested, made this spinning display rack powder-coated black.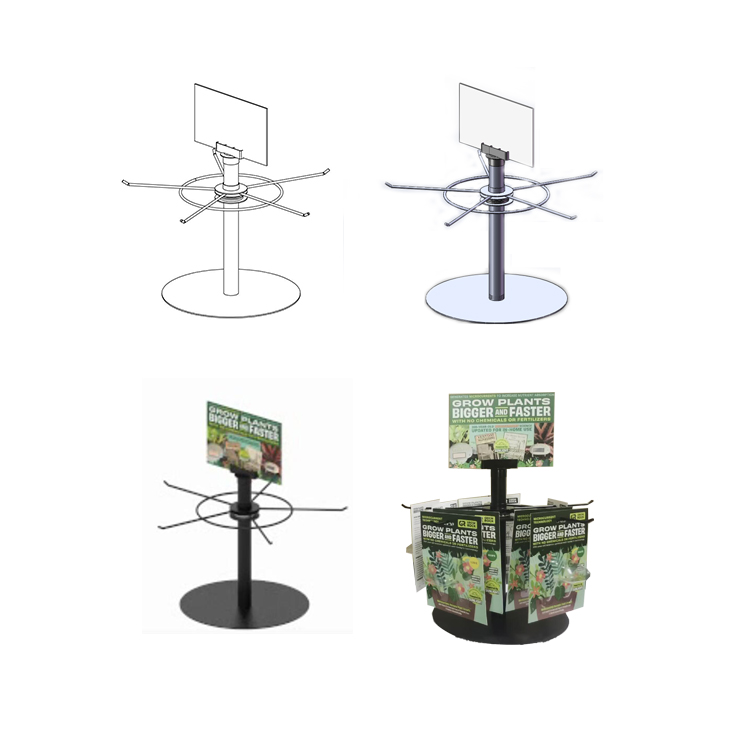 After he confirmed the first article, we arranged the mass production. It was really nice to know that he will come to China and check the spinning display racks in April. We finished the production on April 11th and were waiting for his visit. It is really great to see him face to face. Our sales and project manager picked him up at Zhangmuto Station on 19th April. Selikoff is hardworking. He checked the spinning display rack we made carefully. If you are interested, we can send you the video that he was at our factory and checking these spinning display racks.
He is a nice person, and he loves animals. Here is a photo that he was taking photos of a dog.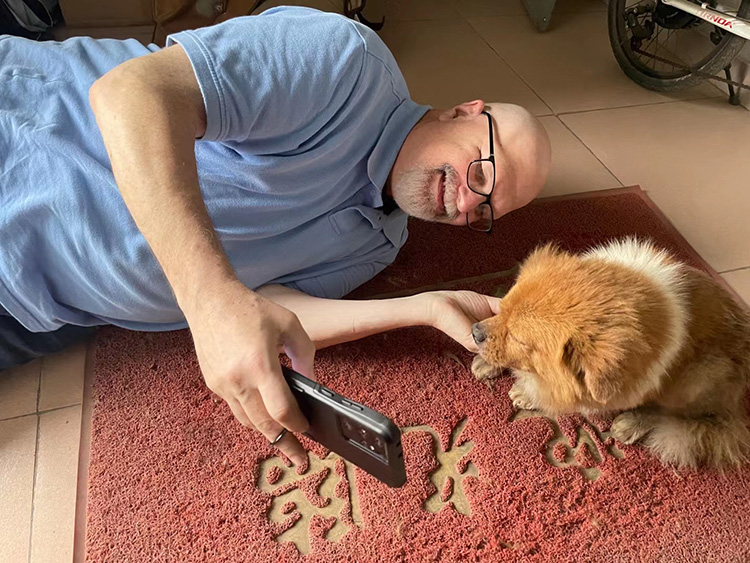 Selikoff showed us he was happy to work with us. And we are proud of that. Making clients satisfied is our aim. If you need custom displays, you can contact us at any time. We will be happy to work for you.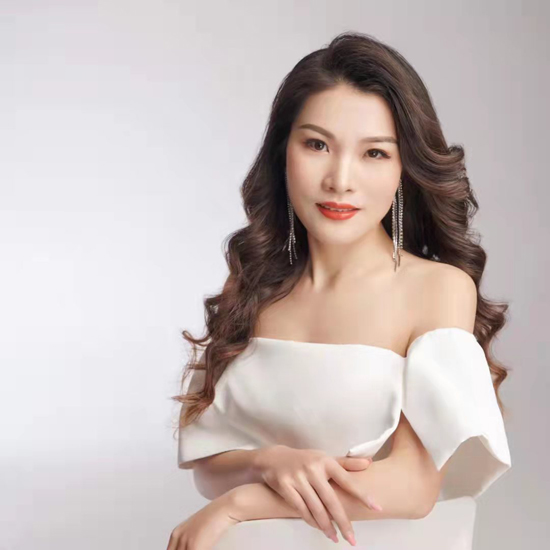 jessie huang
Love what we do and do what we love! Enjoy life, enjoy working in BWS DISPLAYS.