5 Customer Feedbacks of Custom Display Stands
Why do we care about customer feedbacks?
Customer feedbacks are important for us as we are doing long-term business of custom display stands. How our products work in customers' retail environments is important. The custom display stands are designed to help visual merchandise in stores, to help customers sell more.
5 feedbacks for custom display stands
There are 5 feedbacks from our customers. They are from different countries for different custom display stands.
1. Bullet display stand
The first of the five customer feedbacks is from Germany.
The bullet display stand is designed for H&N sport, which has nearly 200 years of history in pellets and bullets in Germany. We made this custom display stands in 3 layers with a customized branded logo on top and base. Below is the photo Florian shared with us. It was taken in his store. Florian was happy with the display stand we made for him. you can find more details by clicking here bullet display stand.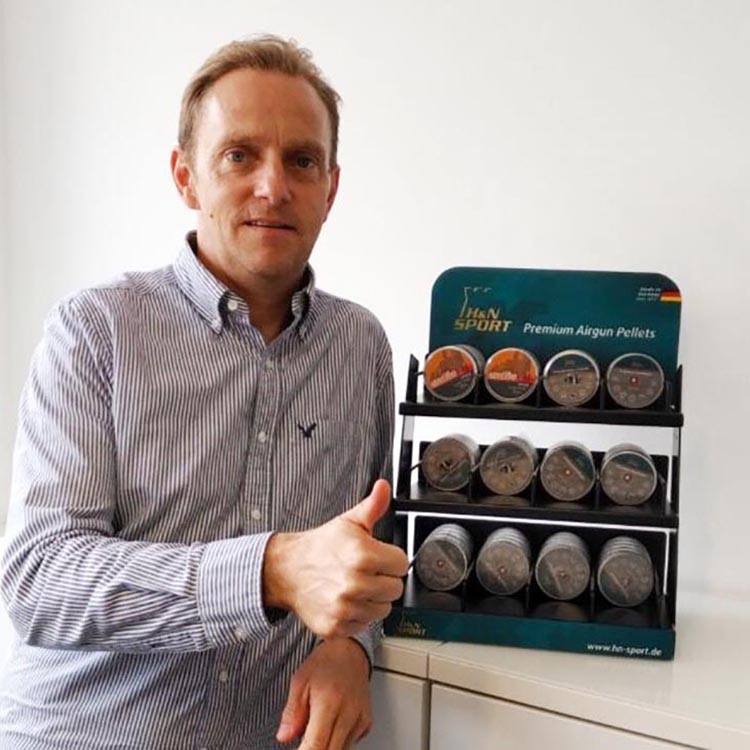 2. Cosmetics display stand
The second of the five customer feedbacks is from Norway.
We made the countertop cosmetics display stand for ICON BEAUTY, which is a Nordic indie brand that consists of a series of high-quality and vegan makeup and skincare products in Norway. This display stand is made of acrylic with orange color back panel, which is eye-catching, it is the same color as the package of cosmetics. Antia was impressed with what we made for her. Click to find more information about the cosmetics display stand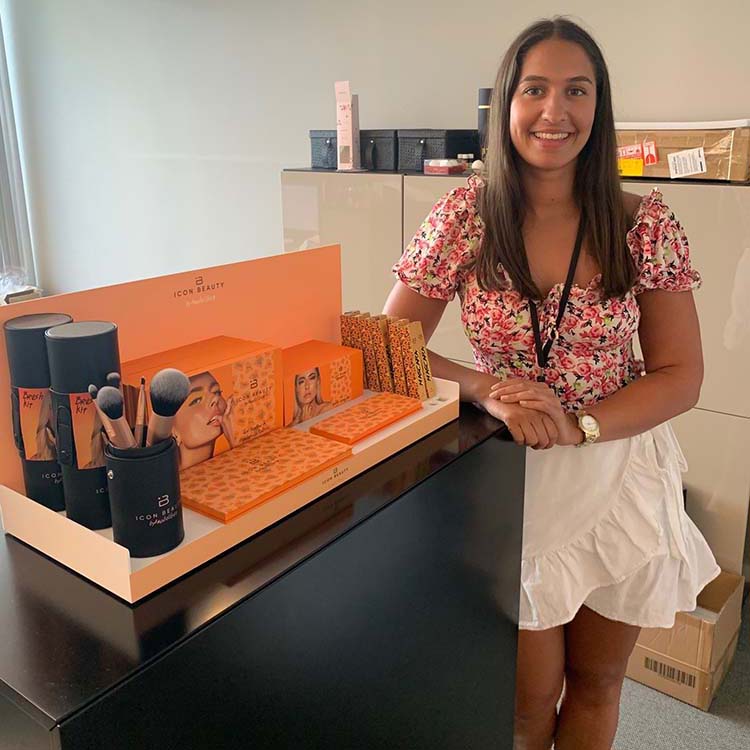 3. Hair extension display rack
The third one is from France.
One of the custom display stands for hair we made for Fredrik is as below. Fredrik has hair extension stores in France. This display rack is a 2 tier metal floor stand display rack with casters. It is convenient to move around and use in her stores. Below is one of the customer feedbacks from Fredrik. She stood aside from the hair extension, her smiling face is just shining and telling us she is satisfied with the hair extension display rack.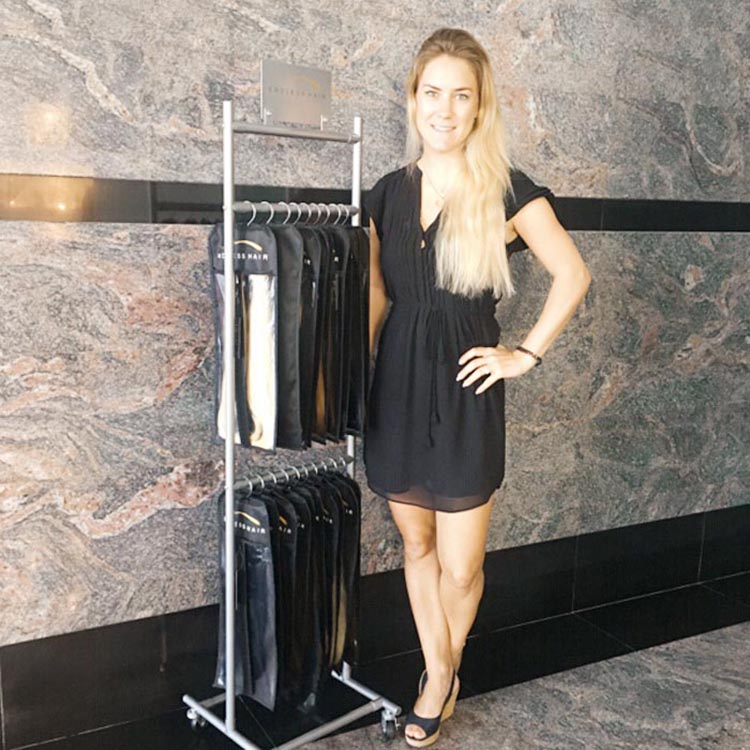 4. Underwear display rack
The fourth feedback is from USA.
This underwear display rack is made for Sean, who is a buyer Sean from Antigua in the US. This custom display rack is made of metal sheets and metal tubes as well as wire hooks. It is a double-sided display rack with curved graphics at the sides, a detachable brand signage header. You can see from the below custom feedback photo that Sean is happy with what we made for him.  For details, you can click here pants display rack.
5. Tile display rack
The last feedback is from Australia.
This tile display rack is made for an Australian customer, who is founded in 2008, R.H.F Quartz Stone Australia has been providing high quality stone which is syntehsised with quartz crystal (93%), resin (7%) and a small amount of inorganic pigment, which is processed under vacuum condition and through heterogeneous material aggregation technology. The buyer Baki has worked with us since 2013. And we have made different tile display stands for him. Below is one of the customer feedbacks from him for the tile display rack which he is happy with.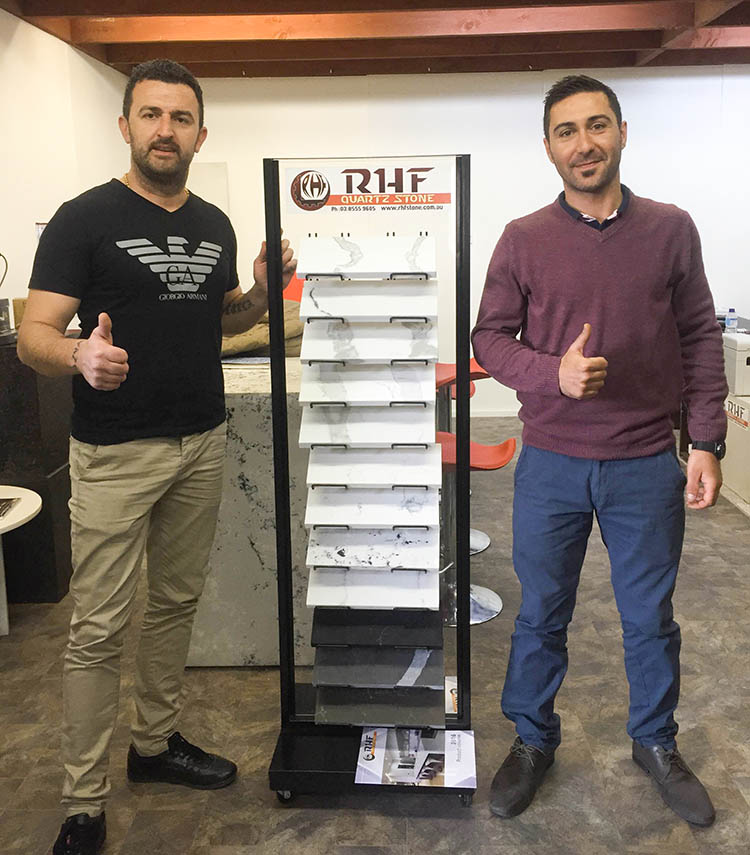 We will share more customer feedbacks in another post. During the past years, we accumulated experiences and improved skills.
What can we make?
We are a factory of custom display stands with more than 10 years' experience, we are sure we can make the display fixture you are looking for. Our displays work for a variety of products, including clothing and apparel products, footwear products, sportswear products, eyewear products, headwear products, cosmetics, jewelry and watches, food products, drinks and wine, toys and gifts, electronic products, kitchenware, tool products, car accessories and engine oils, cigarette and tobaccos, stone and tiles, home appliances and etc.
So no matter what custom display racks you need, we can give you some reference design and display ideas to finalize the right display solution for you. If you like to start your next project with us, please mail to jh@bwsdisplays.com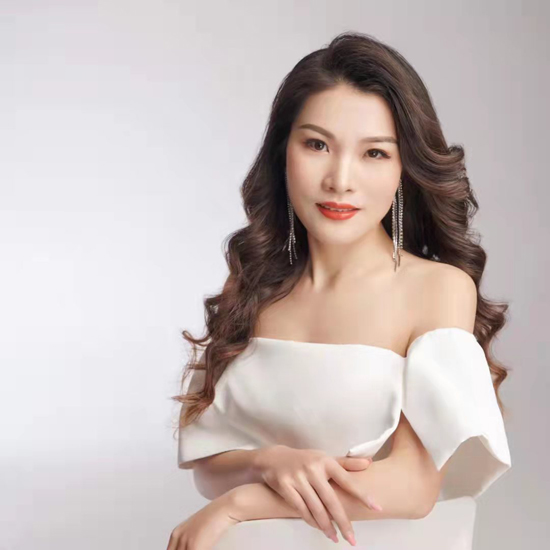 jessie huang
Love what we do and do what we love! Enjoy life, enjoy working in BWS DISPLAYS.