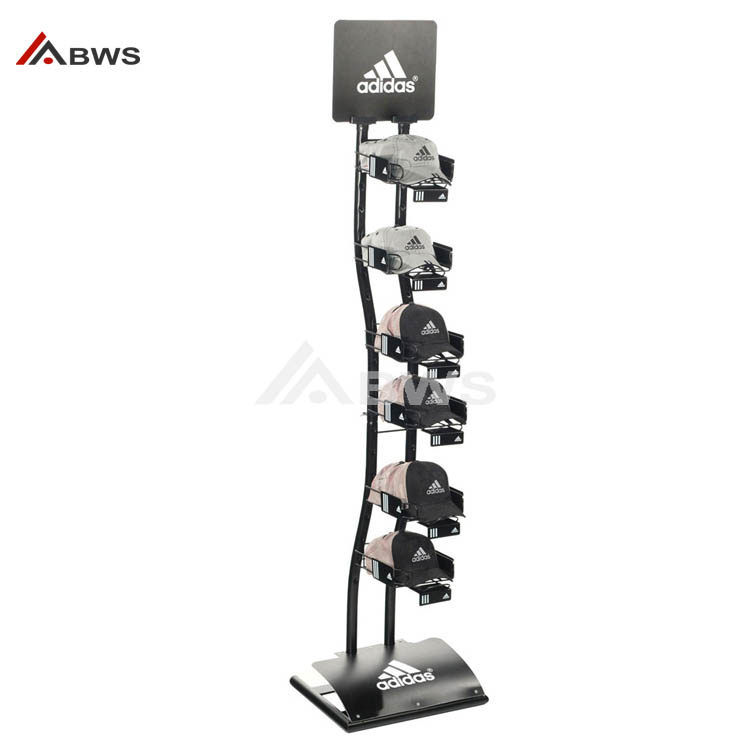 Remarkable 6 Pockets Baseball Cap Display for Retail Stores
Order(MOQ):50
Payment Terms:EXW, FOB Or CIF
Product Origin:China
Color:Black
Shipping Port:Shenzhen
Lead Time:30 Days
Service:Customization Service, Lifetime After-sales Service.
Why do you need cap displays?
Cap displays include a baseball cap display which displays a baseball cap in a neat, organized way while keeping the cap properly shaped. They are one of the good choices for retail stores to build the brand, get more attention from shoppers as well as create a positive retail environment.
What styles of baseball cap displays do we make?
There are many styles of baseball cap displays to choose from, we make different styles of display racks according to customers' merchandising needs. Some of them are spinning, some of them are towers, and some of them are with wheels. And spinning baseball cap display can be on tabletop or floor standing. While baseball cap displays with wheels are always floor standing, so does the display tower.  Below is one of the baseball cap display towers.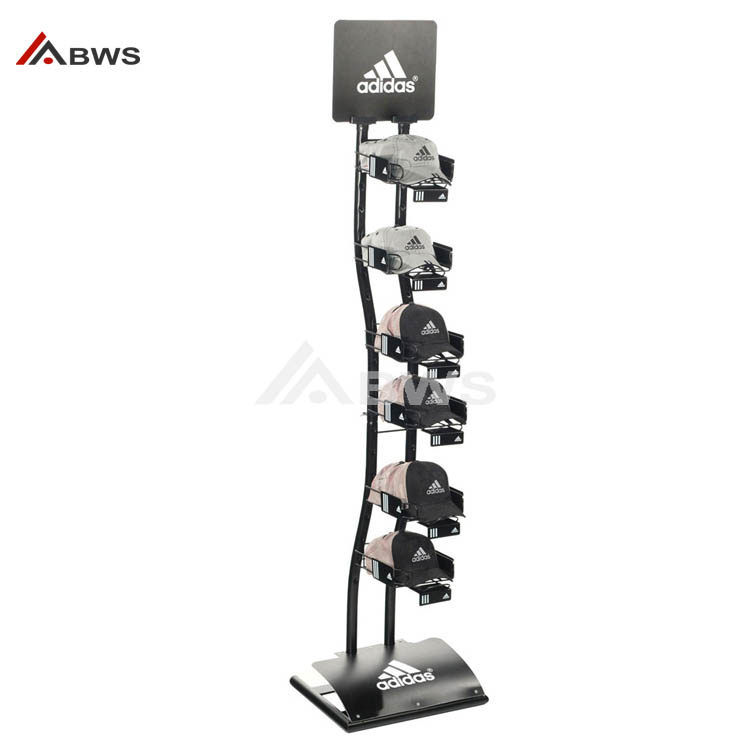 What are the features of this baseball cap display?
As you can see from the above picture, this cap display is designed for Adidas, a famous sports brand around the world. Adidas offers sporting goods, styles and clothing that match the athletic needs, while keeping sustainability in mind since 1949.  They blur the borders between high fashion and high performance. So this baseball cap display is one of the examples of high performance.
This display tower is made of metal tubes and with 6 basket pockets for holding caps. All the pockets are with the brand logo on two sides and the front edge. It is a positive way to impress shoppers. The stylish curved shape metal tubes make the display a special appearance, it seems that the display rack is doing sports, which matches the culture of Adidas, through sports, we have the power to change lives. Sports keep us fit.
What's more important, they are many holes in the metal tubes, so you can add the basket pockets to meet different display needs. All the pockets can be adjustable. Besides, the top header is detachable too. The logo is shown on double sides of the header.
In order to increase brand awareness, you can see the brand logo on the base of the baseball cap display, which is made of PVC in a slant. It is fixed with screws. The color is black, which makes this display in high-end and clean status even though the construction of this display is simple.
The package of this display is small as it is knocked down. And it is simple to put it together. We provide assembly instructions in the package. So you do not need to worry about it.
It is still simple to make your brand displays. You only need to send us a reference design or rough drawing of the display rack you are looking for, we will give you the right display solution. We are a factory of custom display fixtures with over 10 years of experience. We can help you turn your display idea into reality if you trust us. Below photo is an example of how we make cap display racks, from drawing to final display assembling all in house.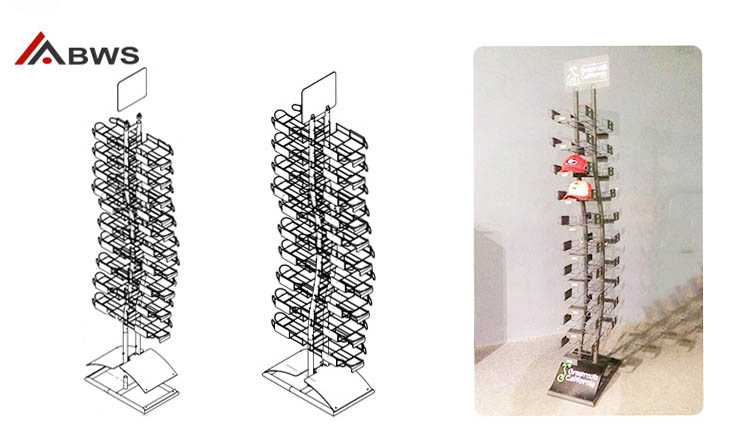 The main structure is the same as the Adidas baseball cap display. This cap display rack is a little different, because it is a double-sided display tower, added another row of basket pockets on the back for caps, so does the base PVC logo.
Do you have any other designs for reference?
Yes, of course, we can send you more designs through e-mail if you mail to jh@bwsdisplays.com. Here are another two designs for your reference.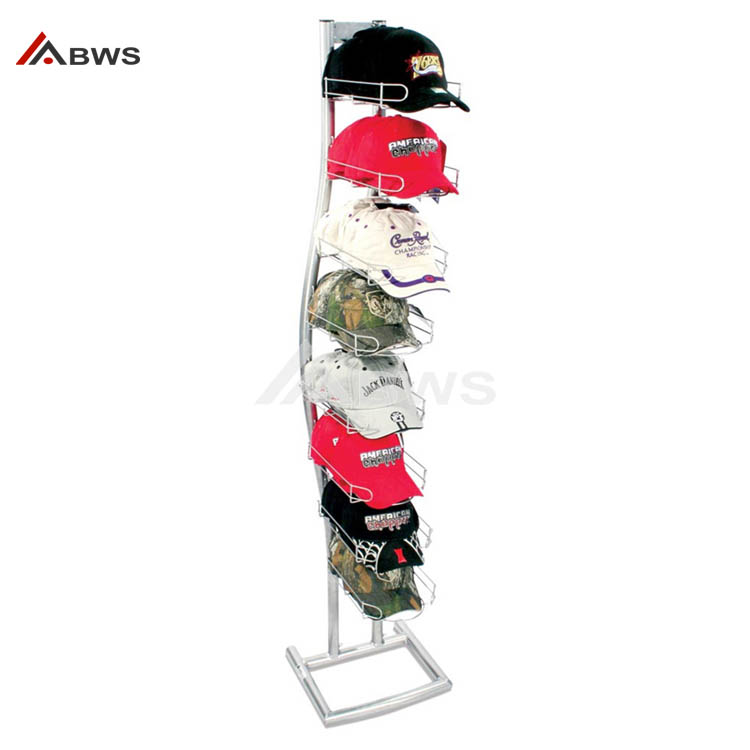 This cap display tower is in silver color without a header, you can add a header with your brand logo.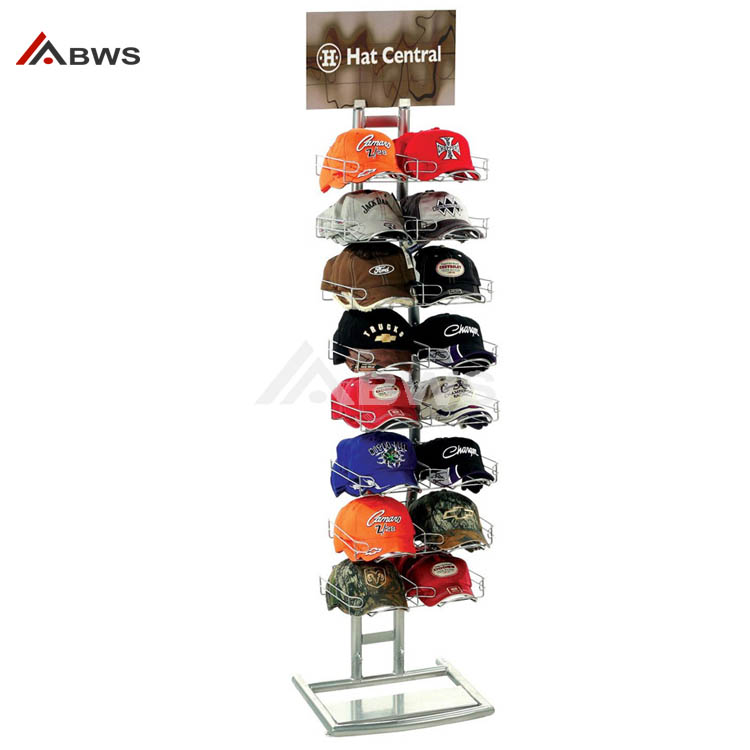 This display tower is the same design as above, just change one row to be 2 rows to display more caps.
If you need more information, just contact us. You will be happy when you work with us as they do.
Custom feedbacks
Below are 6 feedbacks from our clients for the display fixtures we made for them. And we are sure you will be satisfied when you start your next project with us.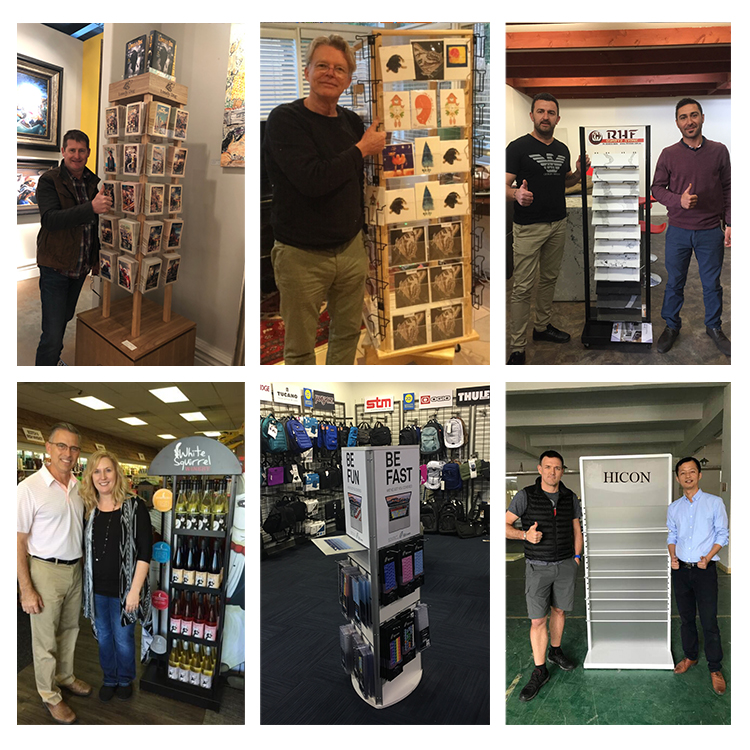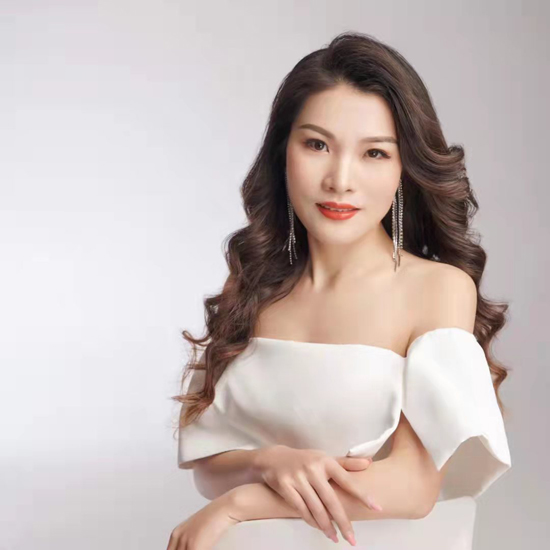 jessie huang
Love what we do and do what we love! Enjoy life, enjoy working in BWS DISPLAYS.