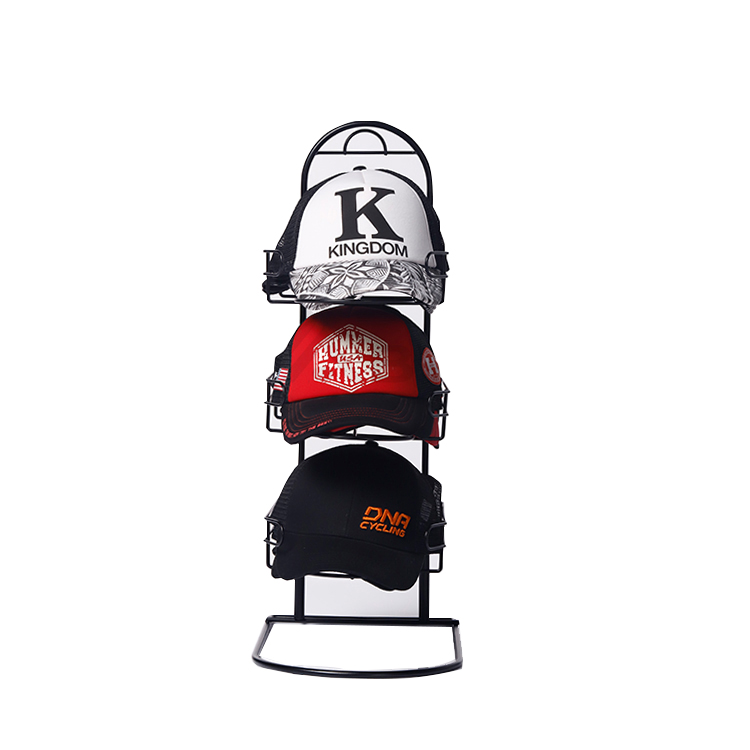 Affordable Baseball Cap Display Rack 3-tier Ball Cap Display Holder
Order(MOQ):50
Payment Terms:EXW, FOB Or CIF
Product Origin:China
Color:Black
Shipping Port:Shenzhen
Lead Time:30 Days
Service:Customization Service, Lifetime After-sales Service.
What's the difference between a cap display rack and a hat display rack?
A baseball cap display rack is different from a hat display rack because all hats have brims and shaped crowns, whereas a cap is less structured, and doesn't have a brim, but is never without a peak or visor. So a hat display rack is always with dome hooks which help hats maintain shape. And a cap display rack is always with cap pockets that can hold several caps together. Besides, the overall size of a hat is much larger than a cap, so a hat display rack needs more space if you display the same quantity of hats and caps.
How to choose cap displays?
There are lots of opportunities to display caps on statwall, pegboard, inline, and as accessory items for many types of displays. And you can choose a cap display wall rack, cap display rack, ball cap display case, baseball cap wall display, cap display stand as well as cap display hook, cap display shelf, etc to display caps. If you like to make full of our wall space, a wall rack with cap display hooks or shelves will be your choice.  If you are displaying souvenir caps, a cap display case is a better choice. But for sports caps, display racks and display stands are the right choices.
If you want to use your countertop space, a countertop cap display cap will meet your needs, if you need to display many caps at the same time, floor cap display racks will work for you. Today, we are sharing with you a baseball cap display rack that is designed to display caps on a countertop.
What are the features of this baseball cap display rack?
As you can see from below photos, it is a countertop baseball cap display rack, which is made of metal wire, it is lightweight and affordable. It can store caps in an orderly manner, which is not easy to be confused. It fully displays a variety of caps. It has a vertical design and does not take up space. Besides, the height of this cap display rack is adjustable. There is a space for the header on the top, you can add your brand logo or information graphics. This baseball cap display rack has 3 attachable pockets, every pocket can hold 8 caps, a total of 24 caps at the same time.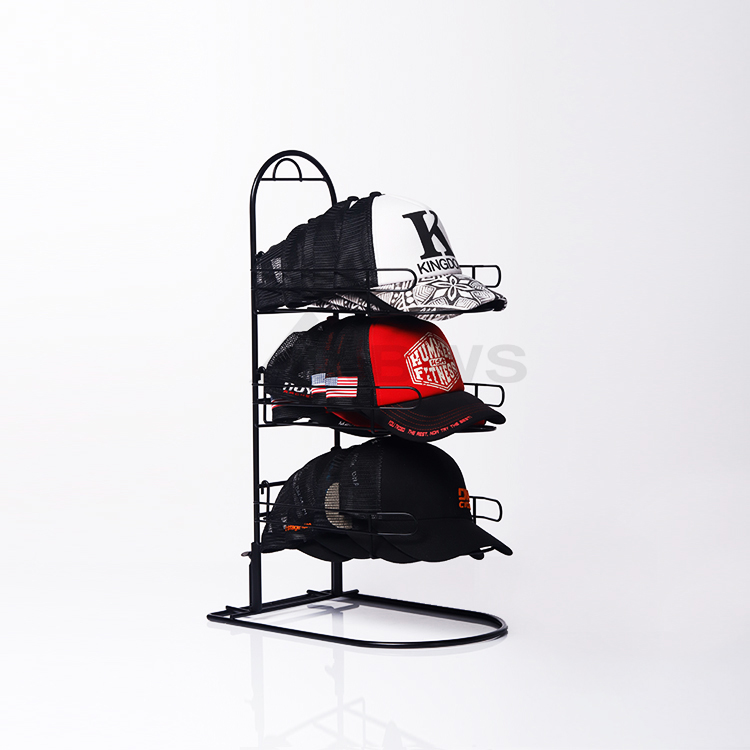 The baseball cap display rack is stable because we did a lot of work during the design process.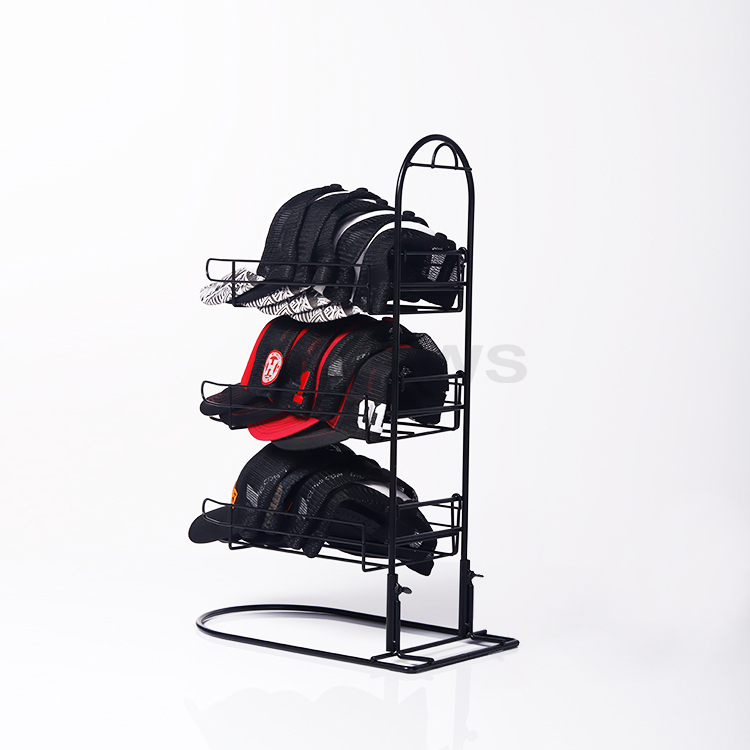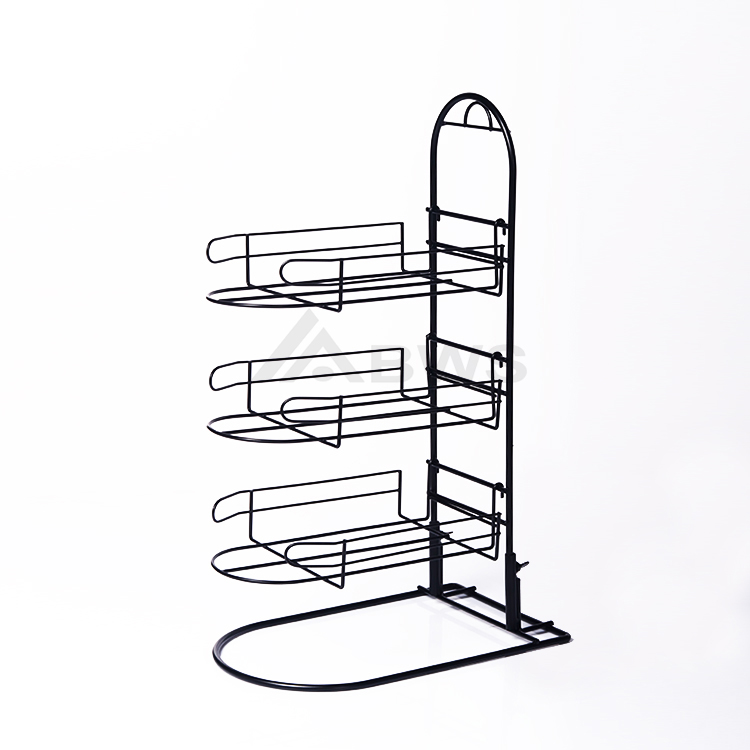 Above two photos show the pockets are detachable, and the height is adjustable.
How to make a cap display rack?
BWS is a factory of custom display fixtures, we can turn your cap display ideas into reality. From drawing to final display assembling, our displays are all in-house. We use different materials, metal, wood, acrylic as well as paper to meet clients' different display needs. Below are 6 steps to make your brand cap display rack.
Step 1: Understand your needs. You send us a reference design or rough drawing for the display rack you are looking for or share your display idea with us, we will give you the right display solution.
Step 2: Confirm design. We will send rough drawings and 3D renderings to you after understanding your display requirements. You can see whether the cap display rack is what you are looking for.
Step 3:  Make a sample. After you confirm the design, we will offer you a quotation. And a sample will be made after you place an order. Photos and videos will be provided before you receive the sample.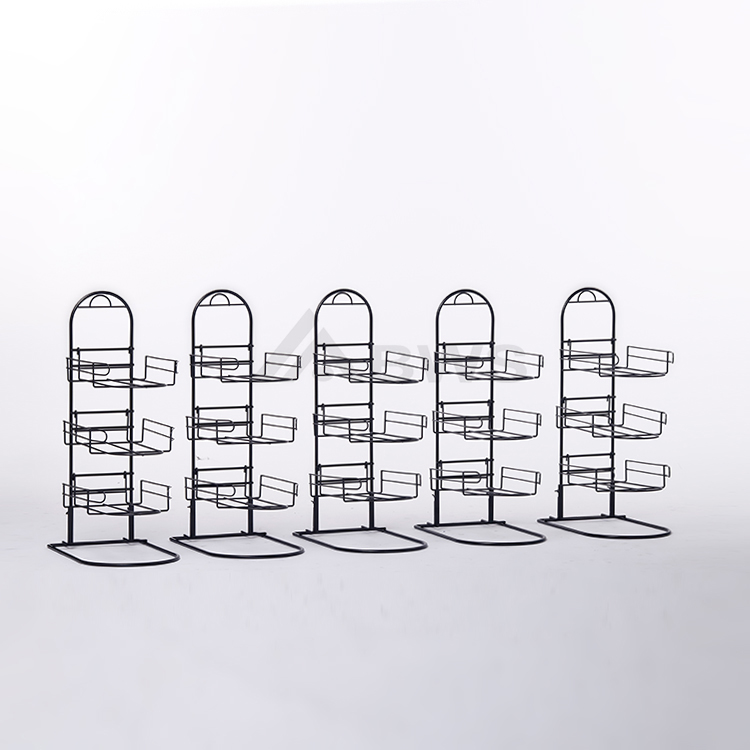 Step 4: Mass production. When the sample is approved, we will arrange mass production. We will control quality and check all before assembling. We will test functions too as we do for the sample. For this case, we assembled and tested the baseball cap display racks with caps.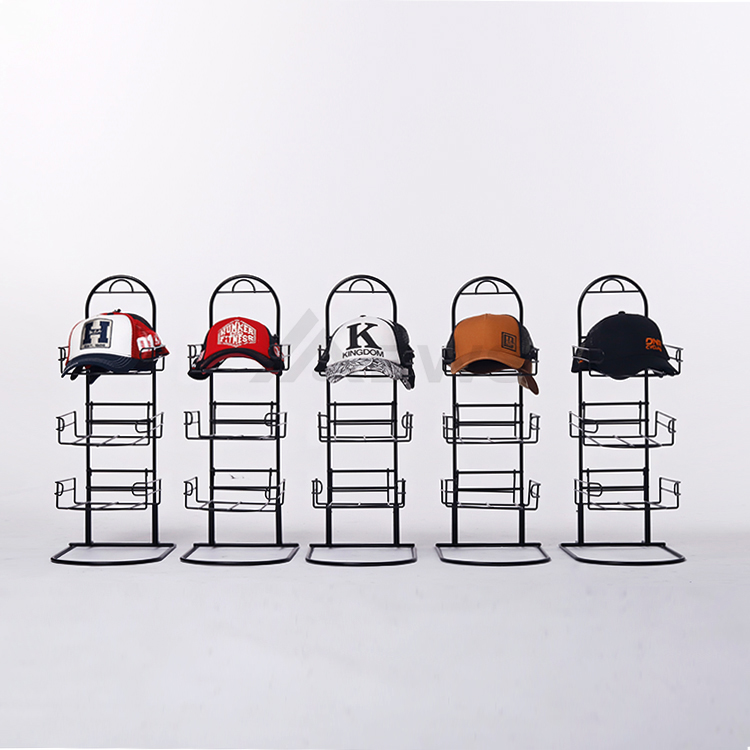 Step 5: Safety package. Normally, we will design a flat pack solution for every project to make full use of the carton and save space because it matters in shipping costs.
Step 6: Arrange shipment. Normally, we do EX-works terms, but we will help clients to arrange shipment.
Do you have other baseball cap display racks?
Yes, please find below reference designs. If you need more information about this baseball cap display rack or need more cap display designs, contact us now. We will be glad to send you more information.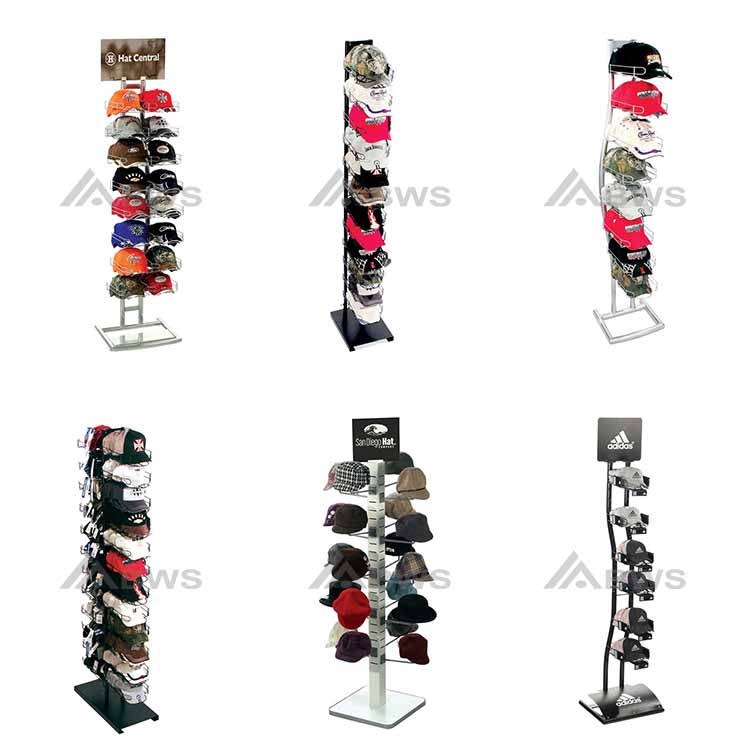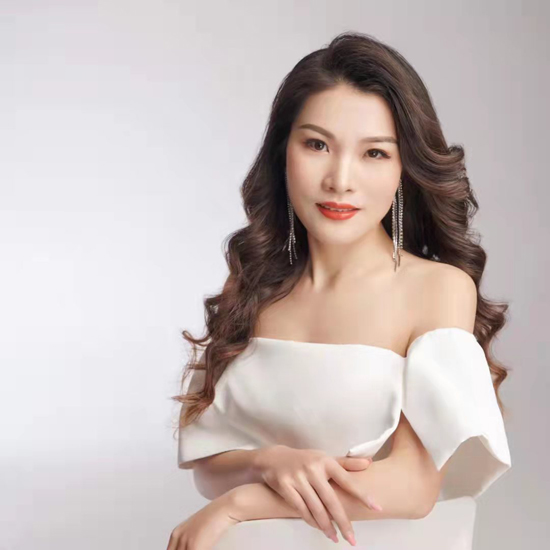 jessie huang
Love what we do and do what we love! Enjoy life, enjoy working in BWS DISPLAYS.