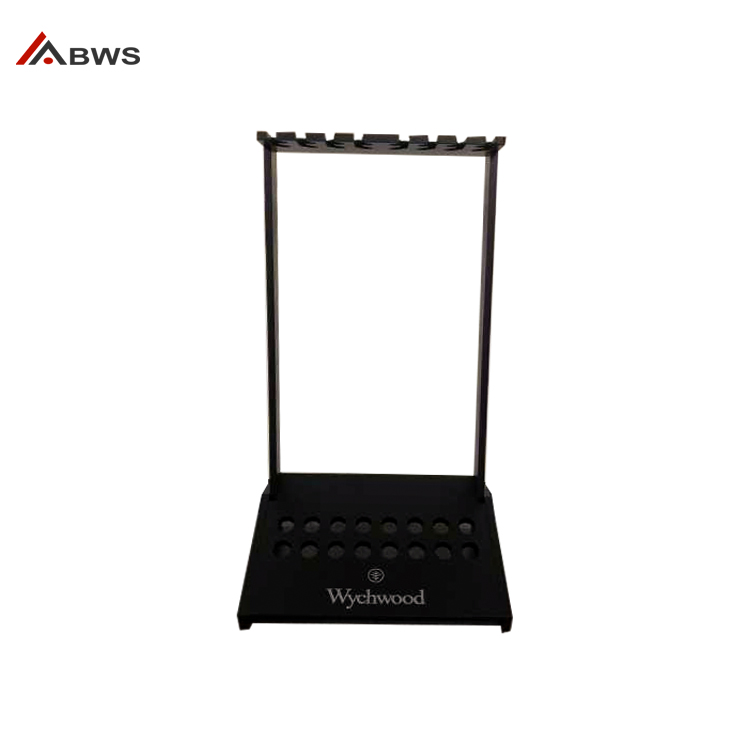 Useful Expert 2-Row Wood Fishing Rod Retail Display For Wychwood
Order(MOQ):50
Payment Terms:EXW, FOB Or CIF
Product Origin:China
Color:Black
Shipping Port:Shenzhen
Lead Time:30 Days
Service:Customization Service, Lifetime After-sales Service.
How to display fishing rods?
For retail stores, fishing rod retail display is much more useful as it is different than displaying at home. You can place the rod up against a mantle above a fireplace. Push it up to the wall over the mantle and make it a centerpiece for the fireplace. Like corner placement, it gives an added warmth to a home. But for sports gear retail stores, the fishing rod retail display is the best choice. Because the custom fishing rod retail display fixtures provide functional storage & display solutions for your salt and fresh water gear.
Should fishing rods be stored vertically or horizontally?
Use storage bins as the base and store your poles vertically, which keep the dishing rods stay in order, and keep them away from humidity, and falling down. If you store your fishing rods horizontally, it is easy to become deformed.
Is there a market for fishing rods?
As the fishing rods market is poised to expand at a value CAGR of 4.5% and is expected to create an absolute dollar opportunity of US$ 1.5 Bn during the forecast duration of 2020-2030. The outbreak of COVID-19 will have a short-term impact on the fishing rods market. However, rising participation in fishing activities and increasing fishing boat sales will drive the growth of the fishing rods market over the coming years. And demand for fishing rods will increase in the future.
So if you want to stand out in the fishing industry, you need to build your own brand, and using a custom fishing rod retail display is one of the cost-effective ways. Today we share with you one of the display stands that we made for fishing rods.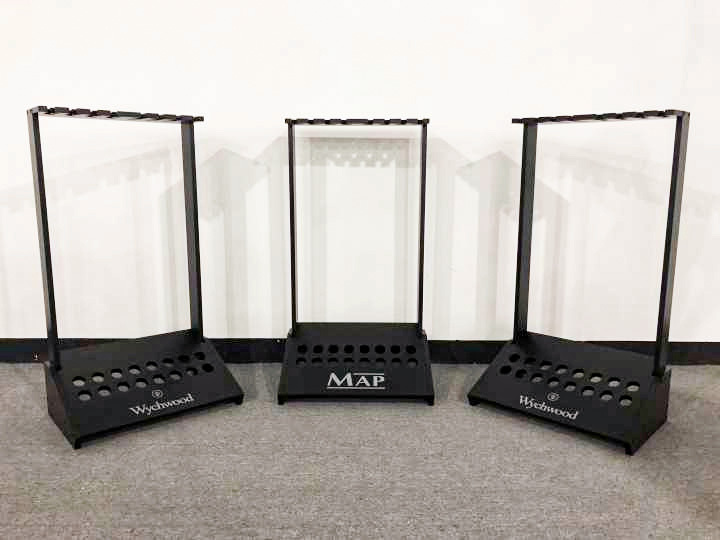 What are the features of this fishing rod retail display?
This fishing rods display is a floor-standing style display stand, which is made of wood and PVC in black color. There are two rows of laser-cut holes to hold the fishing rods, it can display 16 fishing rods at the same time. And the customized brand logo is in front of the holes. This display is painted in black which is easy to clean. In order to save the shipping cost, we made this fishing rod display completely knock-down. As you can see from below picture, this display stand is fixed with screws. But it is stable and steady enough.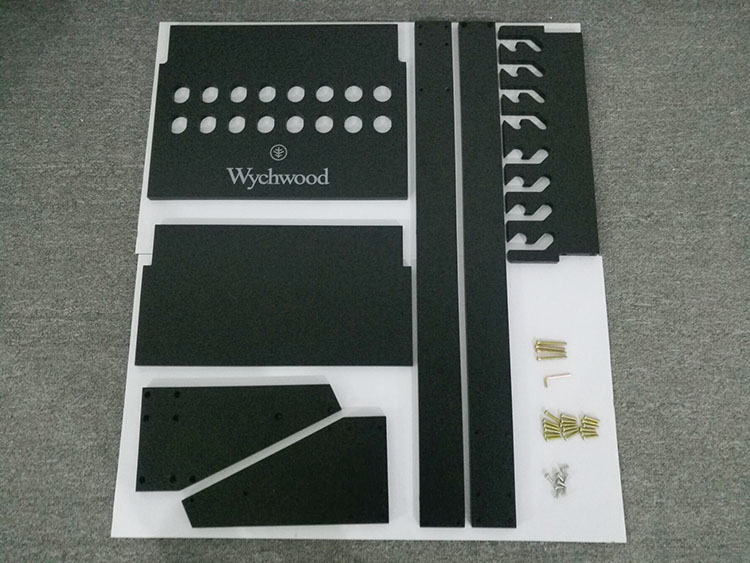 How to make a fishing rod retail display?
When you plan to make a custom fishing rod retail display, it is not difficult. If you share us your display idea or your fishing rod specifications with us, we will give the right display solution. Here is how we made the Wychwood fishing rods display stand.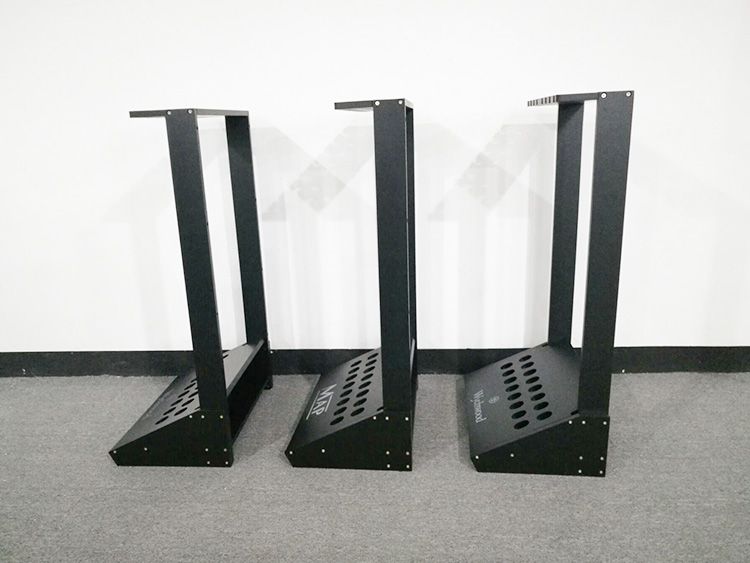 With over 25 years of producing fishing tackle to work from, Wychwood produces kits that will help you not only catch more fish, but help you indulge your passion. Working closely with TEAMWychwood, their crew of experienced anglers who fish the length and breadth of the UK and beyond, they are aiming to redefine the tackle available to anglers who first and foremost want great value for money without compromising performance.
First, the buyer contacted us and told us that he was looking for a wooden fishing rods display stand. He wanted to show their brand logo on the display stand. Our sales asked the specification of their fishing rods and confirmed the detail for the display stand. And then we sent him a rough drawing with dimensions and a 3D rendering as we usually do for other projects.
Secondly, after the buyer confirmed the drawing, and we gave him the factory price quotation for sample and mass production. After the buyer placed a sample order (mass production order), we made the sample.
Thirdly, we assembled and tested the sample, and took photos and videos for the buyer. After the sample was approved, we arranged the mass production.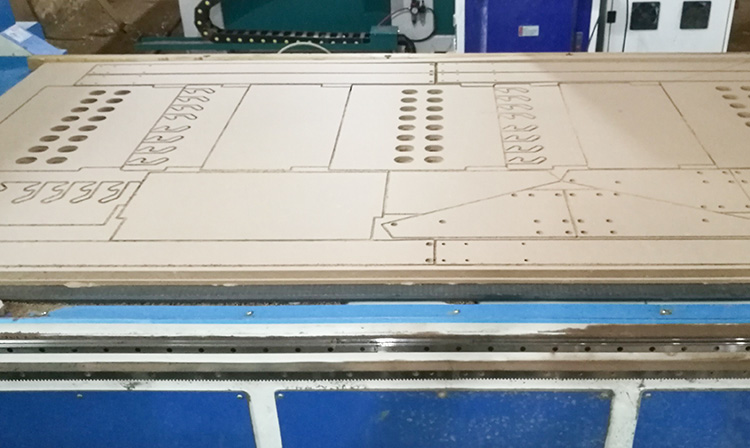 At last, we assembled the fishing rod retail displays and arranged the shipment for the buyer. Our service is not finished, we also provide after-sales service. Our aim is make customers satisfied and boost the sales for the buyer. Below is how this fishing rod retail display work in the retail shop.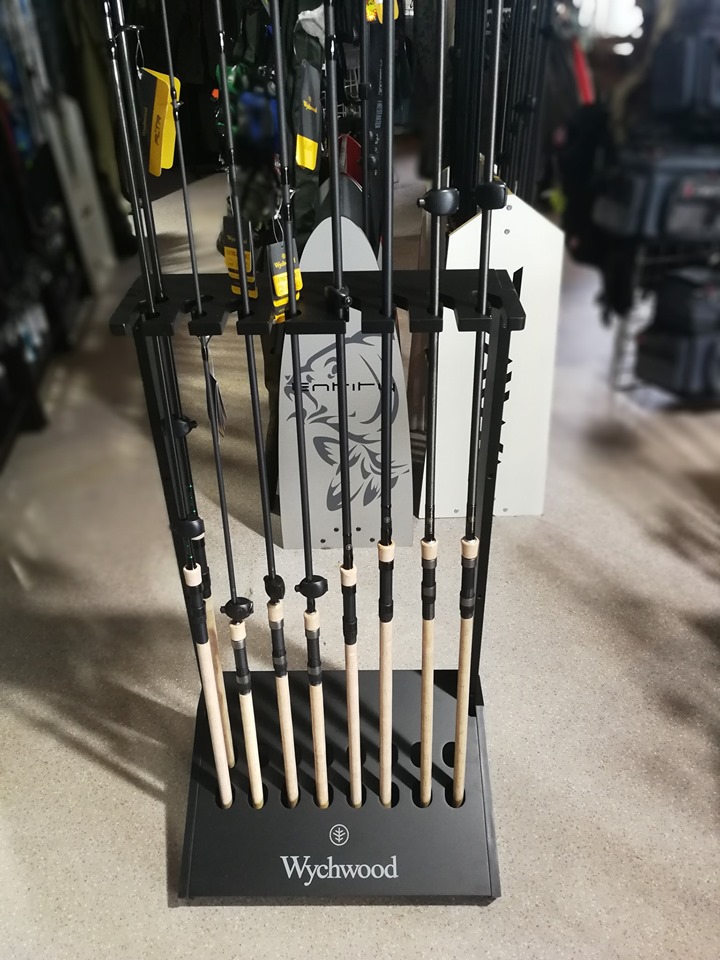 Do you have other designs?
Yes, of course, please find one more design below. We are a factory of custom displays for more than 10 years. If you need more information or want to start your next project with us, please contact us today.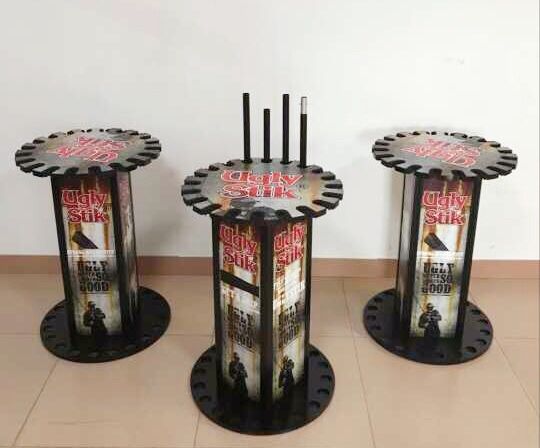 We do not only provide fishing rod displays but other sports gear displays such as clothing displays, caps displays, shoes displays and more. We make custom displays for different industries, please find 4 of them below.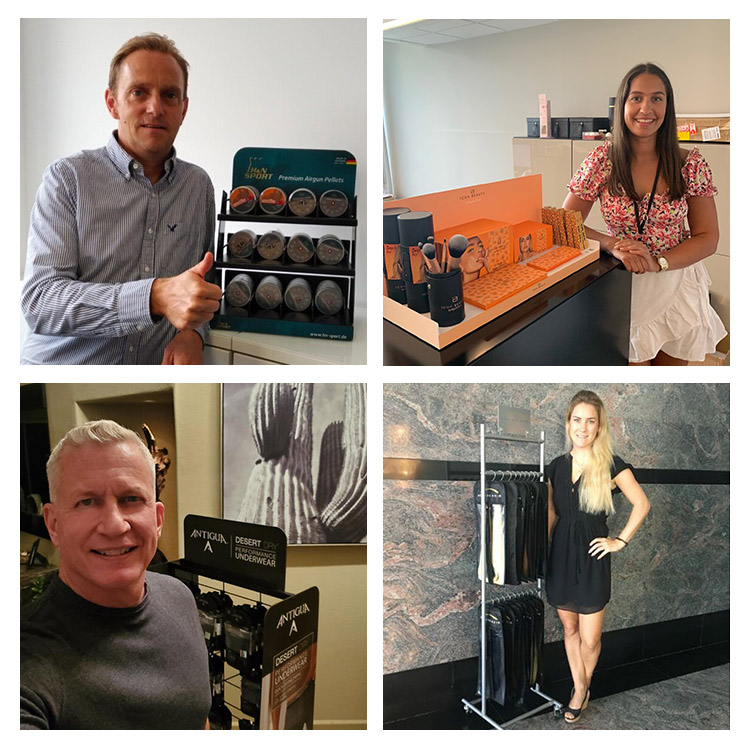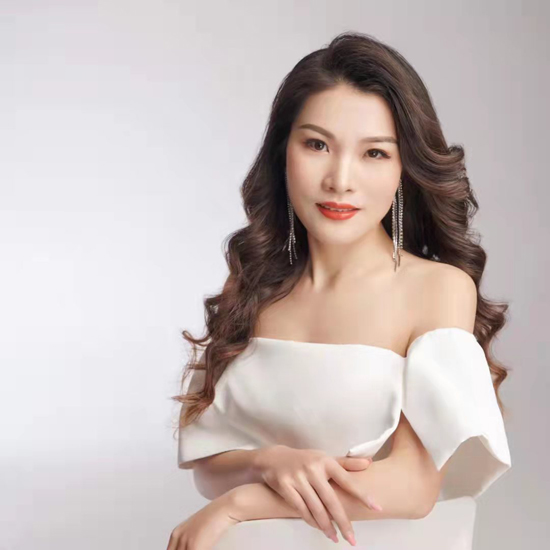 jessie huang
Love what we do and do what we love! Enjoy life, enjoy working in BWS DISPLAYS.