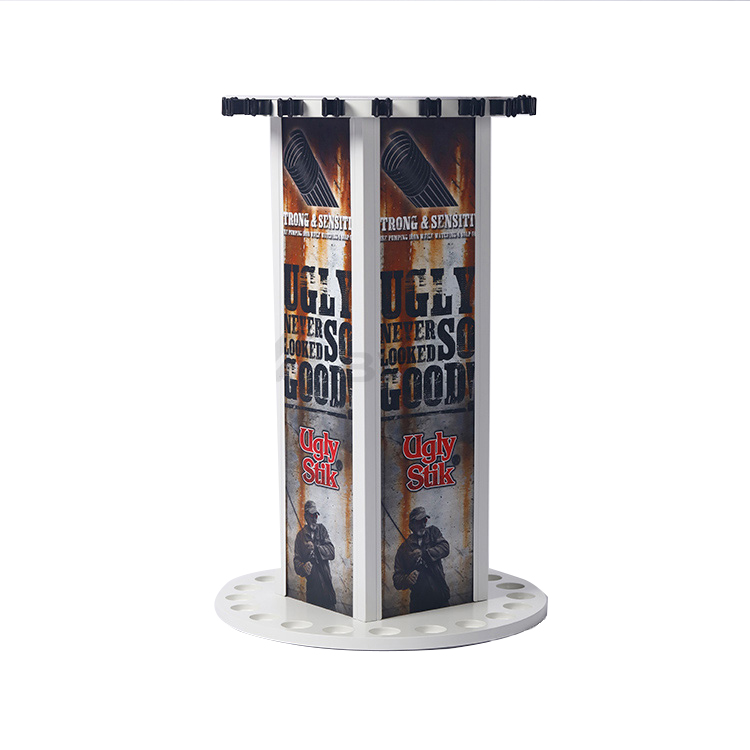 Retail Fishing Rod Display Stand Steady 20 fishing rod holders
Order(MOQ):50
Payment Terms:EXW, FOB Or CIF
Product Origin:China
Color:White
Shipping Port:Shenzhen
Lead Time:30 Days
Service:Customization Service, Lifetime After-sales Service.
A fishing rod display stand is designed to store and showcase fishing rods, it keeps fishing rods organized and safe. Fishing rod display rack, fishing rod display holder, fishing rod display case and fishing rod display box have the same function. You can see fishing rod display rack and fishing rod display stand in retail stores commonly because they are with brand logo and graphics, custom designed to get more attentions, which increase sales.
How to make a fishing rod display stand?
Here is how we make custom fishing rod displays. BWS is a factory for custom displays with more than 10 years of experience. We know how to keep fishing rods safe and show them in a custom-friendly way.
First of all, we need to know your fishing rod specifications, how many fishing rods you like to display at the same time, how to add your logo, where to use and how many you need, etc. We can design according to your need or your rough drawing or a reference design. We will give you suggestions with our experience.
Secondly, we will send you flat drawings and 3D drawings after you confirm all information. If you like the design, we will offer you a quotation. If you need to make some changes, we will update the design for you. A sample will be made after you place an order. It takes around 7 days to finish a sample. We will assemble and test the sample, during this process, we will take photos and videos, which we will send to you.
Thirdly, only sample is approved, we will arrange mass production. We will control production according to the data of the sample.
Fifthly, a safety package is necessary. We will design a safety package before finishing, and we assemble and check all details before package and delivery.
We also help clients arrange shipments, so you do not need to worry about shipping. We provide after-sales service too. If you have any questions, you can contact us at any time.
Below is an example of a fishing rod display stand that we made and would like to share with you.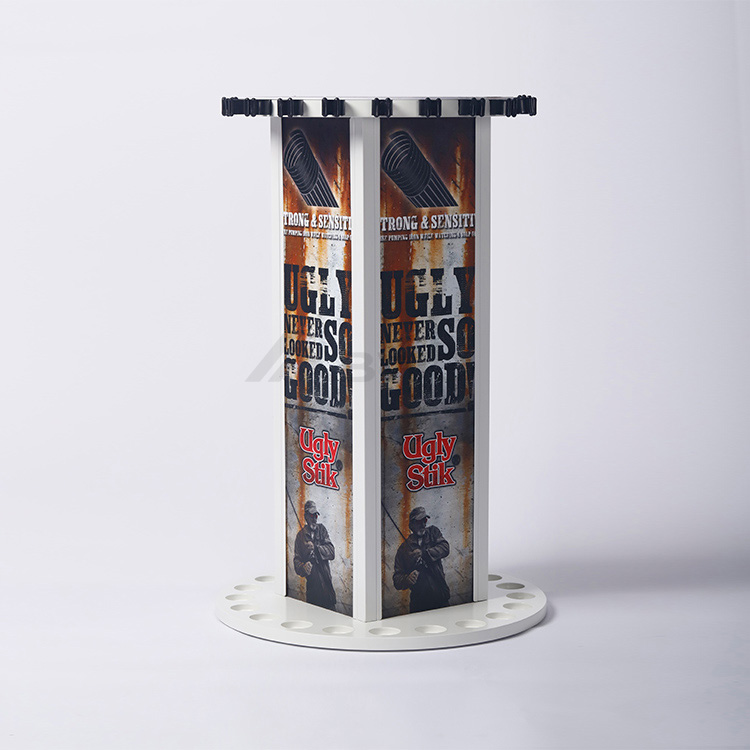 What are the features of this fishing rod display stand?
As you can see from above photo, this fishing rod display stand is a floor-standing retail display, it is designed for UGLY STIK which is a collection of the world's best-known fishing brands acutely focused on meeting the needs of modern anglers worldwide.
This fishing rod display stand is made of wood, metal, plastic as well as PVC. The out frame is in a round shape, while there are 4-way custom graphics in the middle. There are 20 fishing rod holders which match laser-cut holes on the base, they keep fishing rods safe and straight, as well as safe. It is in white color, which is simple and gives a comfortable feeling. It is a knock-down design, which saves shipping costs. Below are more photos of this display.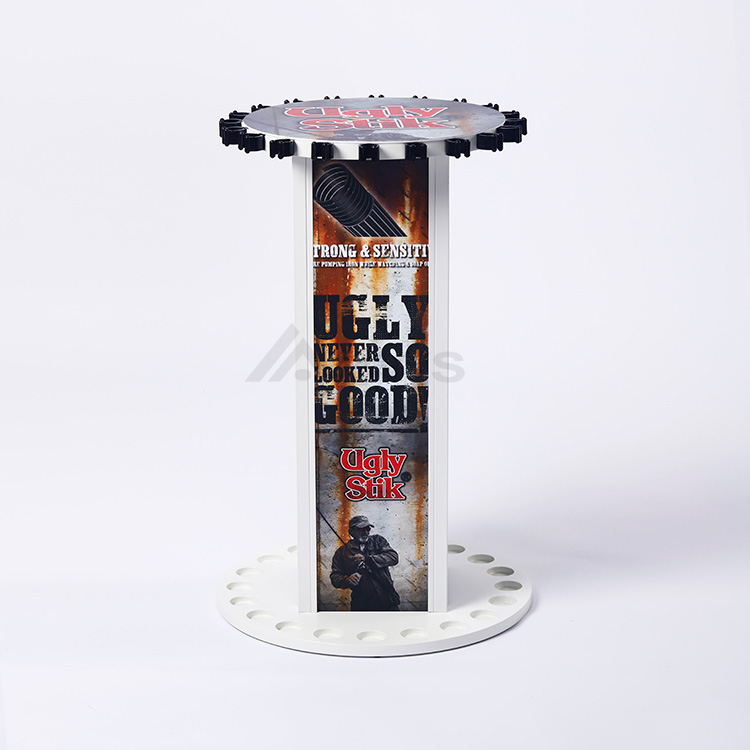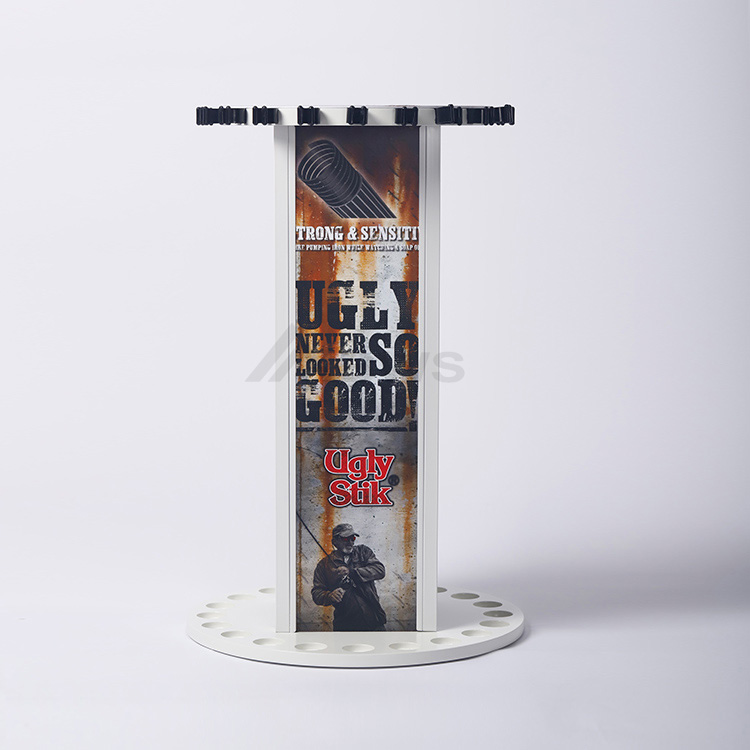 There are custom brand graphics on the top and in the middle.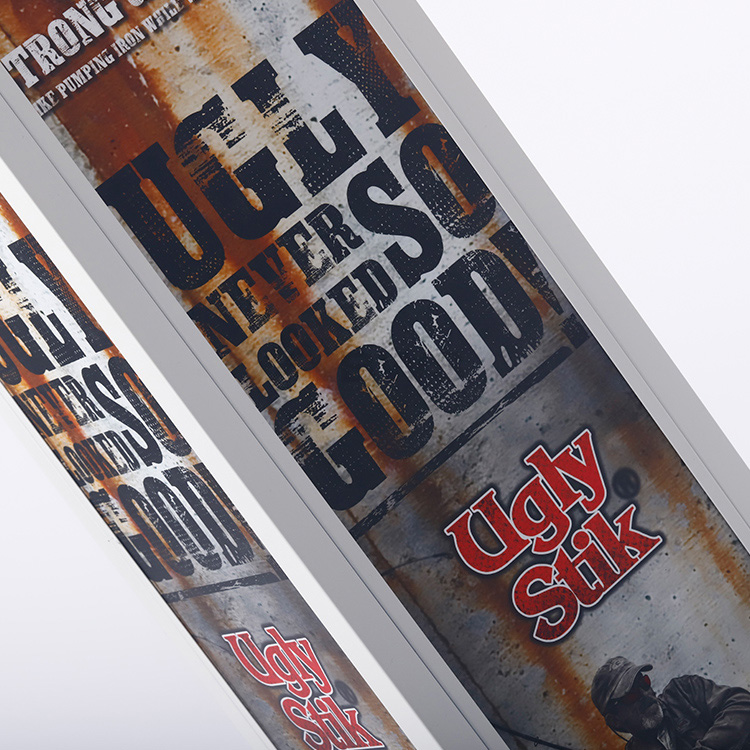 Custom graphics in the middle are interchangeable PVC, there are U tubes holding them.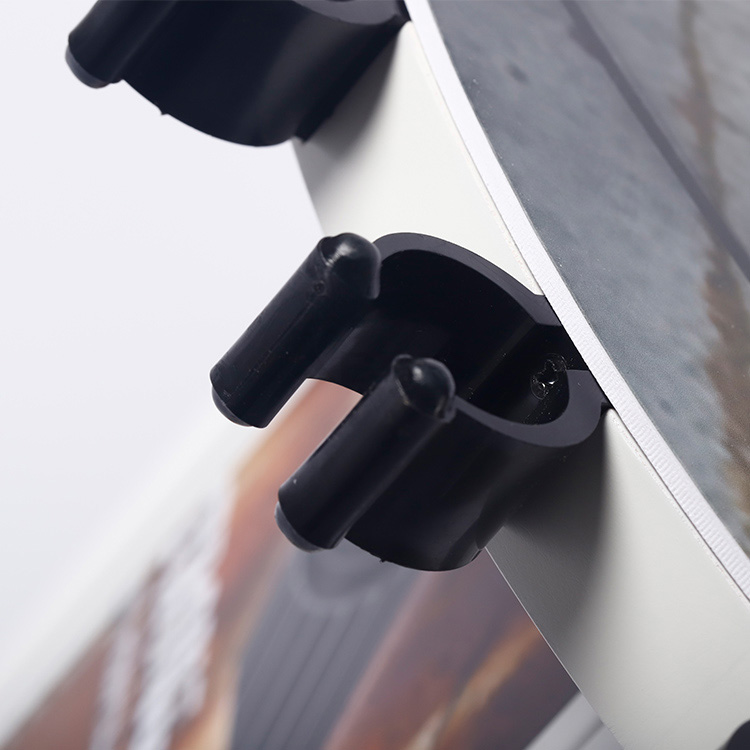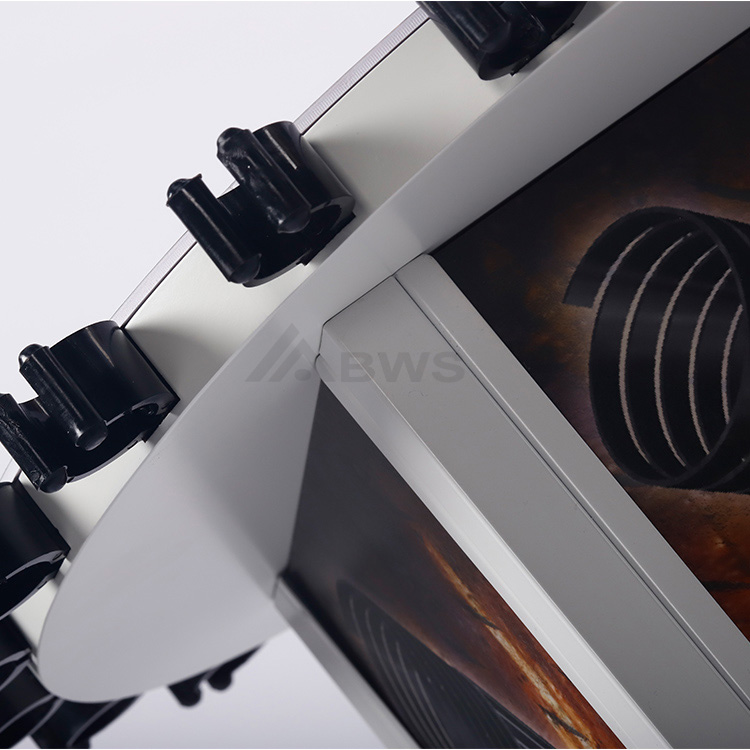 These are plastic holders for holding fishing rods.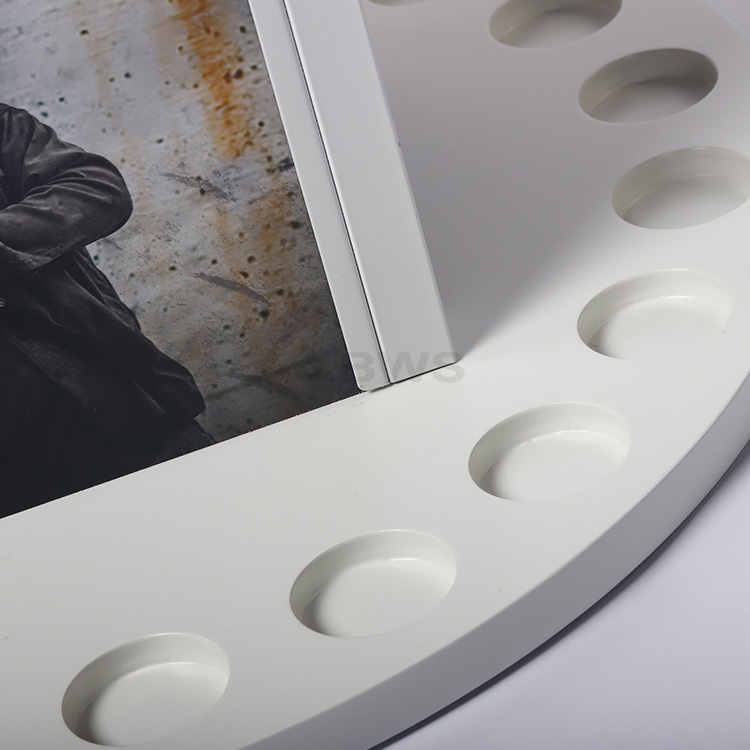 Here are the holes to hold fishing rods. And there are rubber feet under the base, which make this display stick to the floor.
Do you have other fishing rod display ideas?
Yes, please find below designs that may give you some ideas for displaying your fishing rods. We can make custom displays in wood, metal, or combined.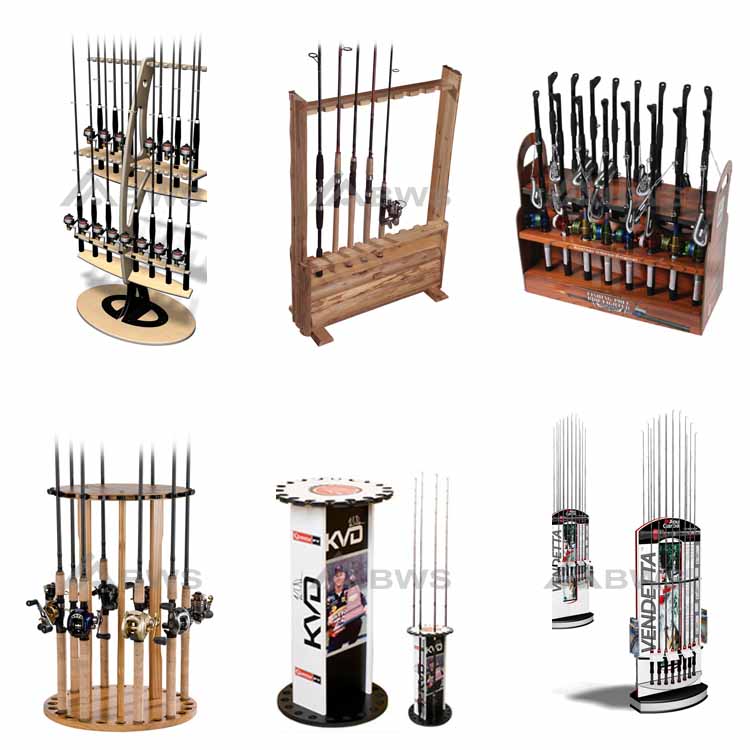 And below is another fishing rod display we made for UGLY STIK, which is rotatable.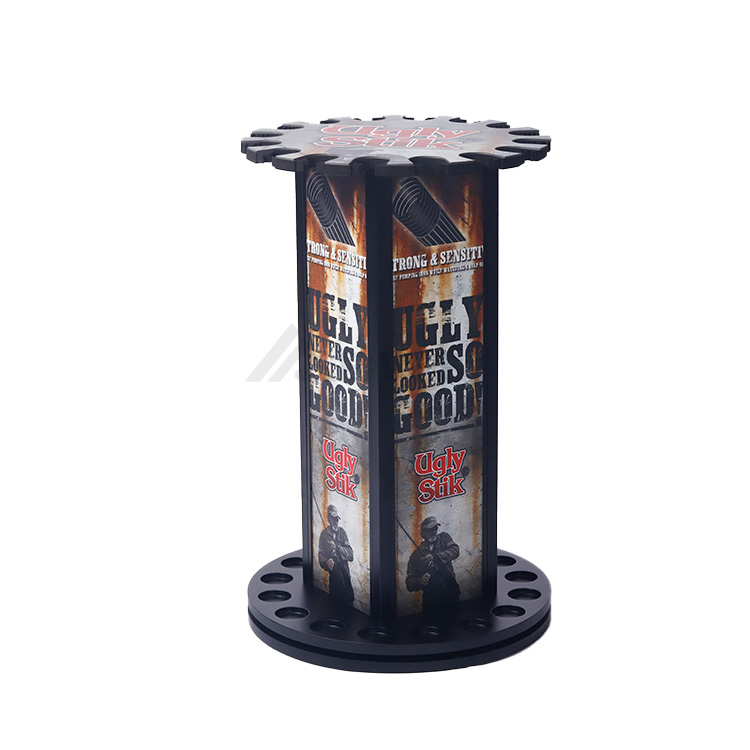 If you need more designs or more information about this fishing rod display stand, please feel free to contact us. We will be glad to help you. Below are 6 feedbacks from our clients, they are satisfied with what we have made for them.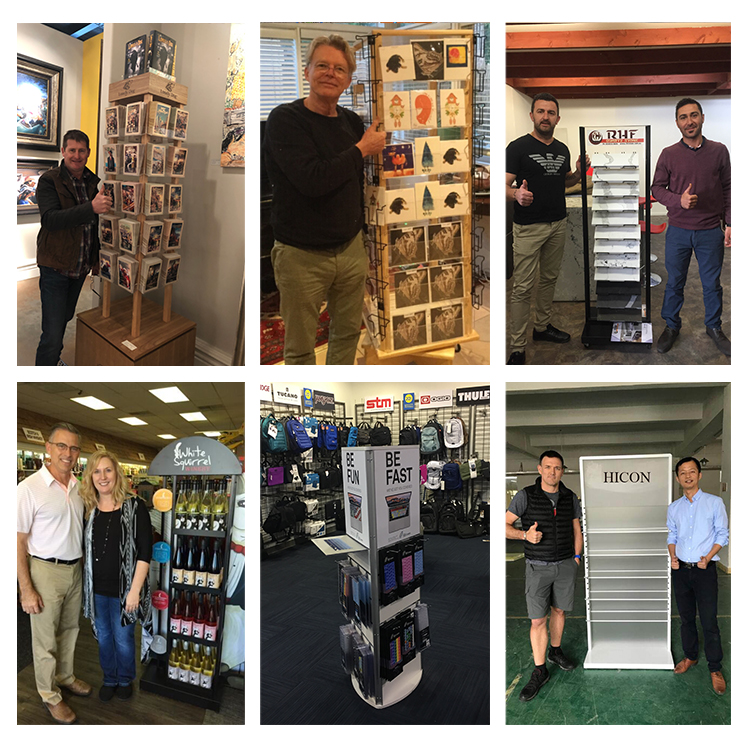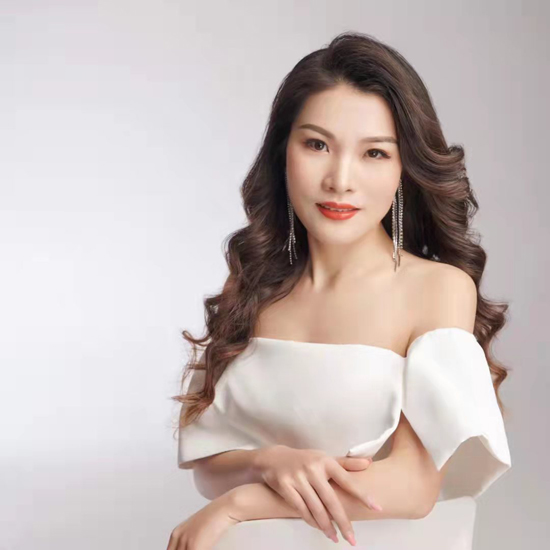 jessie huang
Love what we do and do what we love! Enjoy life, enjoy working in BWS DISPLAYS.