Useful 4-tier Candle Display Stand Assembly instrctions
Why do we provide assembly instructions?
For custom displays including a candle display stand, they are in different dimensions and shapes. If they are shipped after assembly, the package will be very large and they are easy to be damaged. The most important is that the shipping cost will be high much higher. So knock-down in a flat package is safer and cost-effective. And then the assembly instructions are the right solution.  BWS offers assembly instructions for every set of display fixtures.
Today we share with you an assembly instruction of a candle display stand we made for Julie Clarke who is an Irish brand candle maker.
What's in the assembly instruction of this candle display stand?
First, we list all parts of the candle display stand. You can see from below picture, there is one header with a brand logo, one more top frame, 2 second-layer frames, 2 bottom frames. All these make the main body of the display stand.
And parts are including 4 tempered glasses shelves, 6 levelers, 16 suckers, 8 positioning pins, one Allen wrench, 19 M4 screws, 4 M6 screws, one long metal hinge and a short one.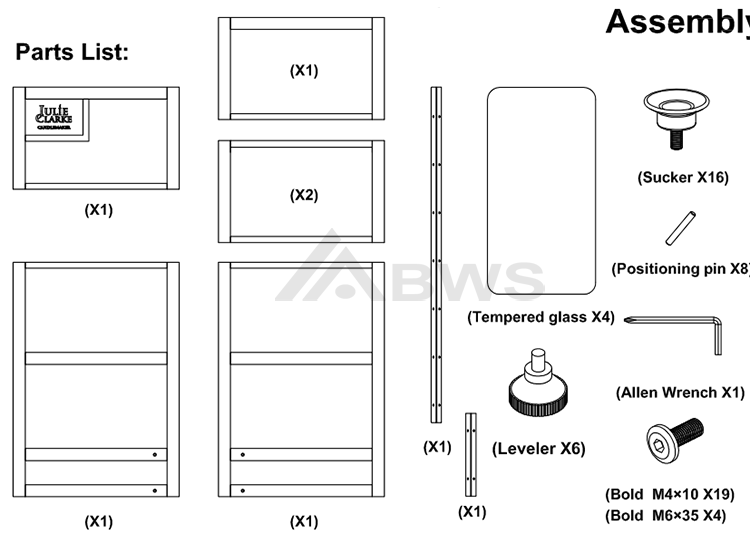 This is the parts list of the candle display stand.
Second, we give detailed steps to assemble the display stand.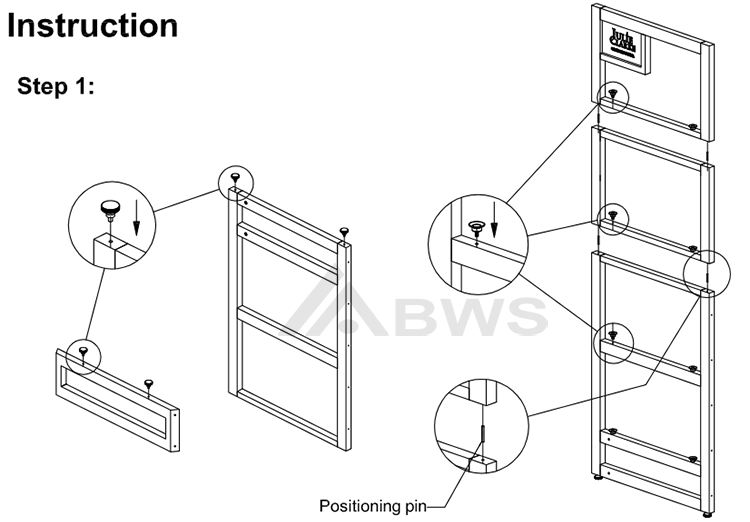 The first step is to add the levers to the base of the bottom frame and add positioning pins to combine the three frames.
Both two sides of the frame are assembled in the same way.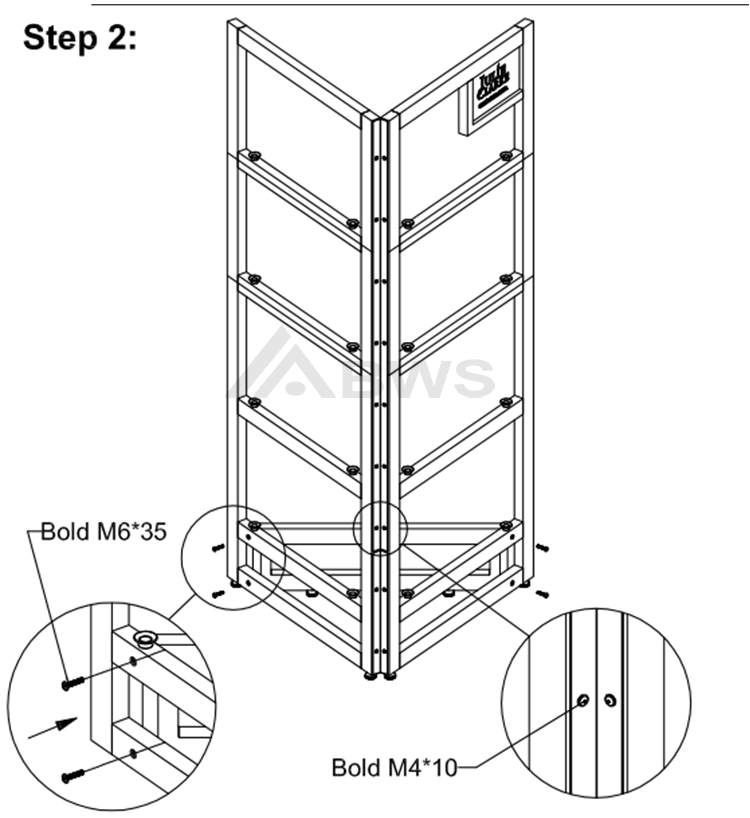 The second step is to lock the screws to fix the frames. Using M6 screws to fix the two frames and M6 to fix the metal hinges.
Candle
The third step is to insert all the tempered glasses shelves into the candle display stand. And step four, the complete display stand is assembled, you can put your products on the display shelf directly.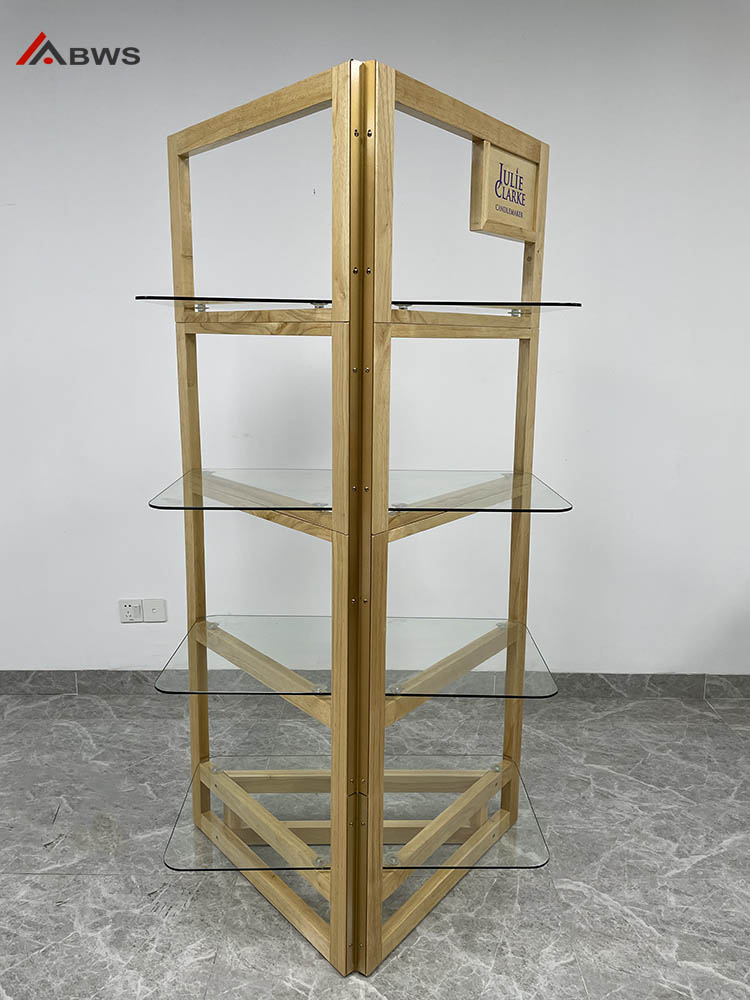 Above is the candle display stand after assembling, it is a free-standing display with 4 tiers.  The structure is unique as you can see a triangle shape in the base. The frame is made of wood with painting finishing, shelves are tempered glasses which is easy to clean and strong enough. The glasses shelves are fixed with suckers. Each shelf is with 4 suckers. With levelers on the base, it is stable and safe. If you need more information about this display, just tell us.
If you have any questions about the assembly, you can contact us anytime. Send an e-mail to jh@bwsdisplays.com or give us a call.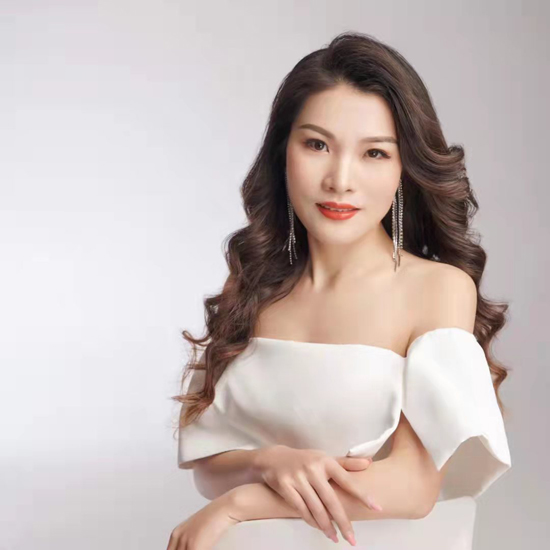 jessie huang
Love what we do and do what we love! Enjoy life, enjoy working in BWS DISPLAYS.